VIDEO: Drop Avalon light-rail station? It's a cost-cutting possibility, Sound Transit tells West Seattle Community Advisory Group
By Tracy Record
West Seattle Blog editor
With the West Seattle-to-Ballard light-rail project still projected to have a nearly $2 billion "affordability gap," Sound Transit has floated some cost-cutting ideas – including axing the Avalon station.
Those ideas were presented very briefly, in the last 15 minutes of tonight's two-hour Community Advisory Group meeting for the West Seattle/Duwamish section of the project.
This is the second-to-last meeting for the advisory group. The meeting began with a quick recap of what the group has done since it was convened last fall. Then the CAG members were separated into three breakout groups for ~40 minutes of discussion on "issues, tradeoffs, opportunities" with the routing/station alternatives that were studied for the Draft Environnmental Impact Statement, which is open for comment until April 28th. And they heard from city reps about where the city's going with its official comments on the DEIS. But the cost-cutting possibilities were the biggest news of the night, so we'll start there.
CAMP SECOND CHANCE: Long-discussed capacity expansion finally about to happen
There's long been talk of adding more tiny houses to Camp Second Chance in southeast West Seattle [map] – the sanctioned encampment on the city-owned Myers Way Parcels has room for them. At tonight's monthly Community Advisory Committee meeting, details finally emerged. Camp Second Chance will be adding 26 new units in the next several weeks. Twenty of them will represent added capacity, at the north end of the camp, where a large canopy – recently lost to wind – once covered the tiny-house-building operation that has since become the Hope Factory in Georgetown/SODO. The other six will replace existing tiny homes that have fallen into disrepair. More big news at tonight's meeting: The water and sewer service has been worked out. It will be hooked up to the new hygiene trailer once the kitchen is moved to a new concrete slab, where it will have a sink with hot water. The kitchen move will in turn facilitate a new laundry building, with three washers and three dryers. Another site improvement: Community Advisory Committee member Grace Stiller's group Weed Warriors has led a project to clear more area, creating a walking path near the camp. Finally, two stats from the past month: Nine people moved out, going into permanent housing, and the camp had three 911 calls, all for medical problems.
The Camp Second Chance Community Advisory Committee meets second Tuesdays, 6 pm, online. Email c2ccacchair@gmail.com if you'd like to get notifications.
WEST SEATTLE BRIDGE: Concrete progress report
(SDOT photo, April 5th)
One week ago today, SDOT announced that the West Seattle Bridge repair project finally had started receiving concrete again. The initial delivery, SDOT said, was going toward expansion-joint work, part of the maintenance that's scheduled to be done before the bridge reopens to traffic. The deliveries were made possible by the decision of some concrete drivers to return to work though their labor dispute with suppliers hadn't been resolved; in the past week, the strikers expanded that decision, announcing they would all return to work while negotiations continued. So today, we asked SDOT what's happened since those first deliveries last Tuesday, particularly whether they've started receiving concrete for the post-tensioning (strengthening) that's a key part of the repairs. Spokesperson Ethan Bergerson tells WSB, "We expect to begin receiving structural concrete for the post-tensioning system this weekend. We're pleased that the concrete work is moving forward as fast as possible, given the concrete supplier's delivery constraints. In total, the project needs 245 cubic yards (about 30 truckloads) of structural concrete for the post-tensioning system. Last week, 2 truckloads of non-structural concrete were delivered for the expansion joints." SDOT has said they won't be able to offer a revised reopening timeline until the last of that concrete is poured. We're likely to get an update next week when the West Seattle Bridge Community Task Force meets at 4 pm Thursday, April 21st.
FOLLOWUP: Admiral Church chooses a path for its property
(Looking northwest toward Admiral Church. WSB photo from February)
Back in February, we covered a community meeting at which Admiral Church leaders explained three paths they were considering to avoid an eventual financial crisis. At an all-church meeting earlier this month, the church has decided which path to take. As summarized by pastor Rev. Andrew Conley-Holcom, "We have decided to start the process of drafting an MOU with Homestead Community Land Trust to gift them the total of our real estate for the development of permanently affordable, ownership-focused housing. The development will include a flexible use space exclusively for Admiral Church's ministries to continue in the North Admiral neighborhood." He offered context in a message to the congregation, published in the church newsletter this past Sunday – here's an excerpt:
Those who gathered and those who voted by proxy [on April 3] decided that Admiral Church would no longer be a wealthy landowner in North Admiral. The congregation has consented to begin a process by which we discern who we are and the problems we want to solve in cooperation with Homestead Community Land Trust, who themselves are focused on solving the problem of generational poverty. This discernment is not new, but is part of a legacy of renewal here at Admiral Church. We are called to honor our ancestors, learn our history, and meet the current moment with the same fierce Love and welcoming Spirit that kept this church relevant and impactful for generations. So many institutions in our society are living off of their wealth rather than living into their purpose. Admiral Church has always been a church of purpose, a gathering place and a sending space for faithful people in North Admiral. We are choosing to trust God even more, extending Christ's footsteps into the world.
The church sits on a half-acre of land at 4320 SW Hill in North Admiral, zoned for lowrise multifamily residential development. Its building is 60 years old. Church leaders have been considering some form of redevelopment for three years. They're promising more information soon about their chosen path.
DEAL: Discount registration this week for Loop the 'Lupe 2022
(WSB file photo from Loop the 'Lupe)
Loop the 'Lupe – four events in one, including an obstacle course – is coming back on June 4th, and you can register for a discount through Friday. Go here to sign up for – and find out more about – the 5K obstacle course, 5K fun run, Senior Saunter, or Youth Dash, all of which will have staggered starts between 11 am and 1 pm on Saturday, June 4th at Walt Hundley Playfield. Proceeds from Loop the 'Lupe support Our Lady of Guadalupe's social-service work, including, as explained here, "social outreach programs, including a safe parking area for our homeless neighbors (with support from the Urban League), assistance to immigrant families, visits to elderly shut-ins, rent and utility assistance, and more." Discount registration continues until just before midnight Friday night, and then the prices go up. (WSB is media sponsor for Loop the 'Lupe again this year.)
FOLLOWUP: 'Remediation' cleanup under way at Andover RV encampment
(WSB photo, this morning)
The city "remediation" cleanup at the SW Andover RV encampment – noted here last Friday – is under way. No RVs appear to have moved, but city-contractor junk-hauling trucks were there when we went through around 9 am, along with SDOT and SPD vehicles. The "no parking" signs that went up last week indicated the work would start Sunday, and we did see one of the junk haulers at the 28th/Andover corner again that day:
(WSB photo, Sunday)
As we reported last week, the "No Parking" signs are basically a request, not an order, and SDOT told us they would not be towing vehicles unless they clearly had been abandoned. This is the first "remediation" since last December, when the city reported removing almost four tons of "garbage and debris."
Fauntleroy egg hunt, community meetings, more for your West Seattle Tuesday
Thanks to Al for the photo – he's one of the volunteers who gathered to fill hundreds of eggs with non-food treats for the event that starts today's list:
FAUNTLEROY COMMUNITY ASSOCIATION EGG HUNT: As previewed Monday in our list of West Seattle egg hunts, eggs will be hidden in public spaces around the Fauntleroy area starting today, continuing through Saturday.
YOUTH APPRECIATION WEEK: Activities starting today at Southwest Teen Life Center (2801 SW Thistle) – info here.
JEWELRY SALE: The entire store at Wyatt's Jewelers (WSB sponsor) is 30 percent off! Open today at Westwood Village (2600 SW Barton), until 6 pm.
CITY COUNCIL: Their weekly meeting is at 2 pm, online. The agenda explains how to comment; Seattle Channel is where to watch.
DEMONSTRATION FOR RACIAL JUSTICE: 4:30-6 pm at 16th/Holden, Scott leads this long-running weekly demonstration for racial justice. Signs available if you don't have your own.
LIGHT RAIL: The Community Advisory Group for Sound Transit's West Seattle light-rail project meets at 5 pm online, with this month's topic "potential cost savings and refinements." There's no public-comment period during this meeting – how to comment on the project is explained here – but you can watch the livestream here.
(Thanks to everyone who sent photos of Monday's sunset – this one's by Hugh Donnelly)
CAMP SECOND CHANCE COMMUNITY ADVISORY COMMITTEE: Online at 6 pm, it's your monthly opportunity for comments on or questions about West Seattle's only city-sanctioned tiny-house encampment. Attendance info is in our calendar listing.
FAMILY GAME NIGHT: Meeples Games (3727 California SW) welcomes families 6-8 pm to this weekly hosted game-playing night.
FAUNTLEROY COMMUNITY ASSOCIATION: This month's meeting is in-person and online at 7 pm – attendance info is here.
TRIVIA X 3: Three of the venues where you can play tonight – 7 pm at Ounces (3809 Delridge Way SW), 7 pm at Admiral Pub (2306 California SW), 7:30 and 8:30 pm at The Lodge (4209 SW Alaska).
BELLE OF THE BALLS BINGO: Play bingo with Cookie Couture at The Skylark (3803 Delridge Way SW), 8 pm. Free, all ages!
There's more on our calendar – and if you have something to add for the future, email us the info at westseattleblog@gmail.com – thank you!
RETURNING: West Seattle 4th of July Kids' Parade is back for 2022
(WSB photo, 2019 parade)
Another big West Seattle event is back – the 4th of July Kids' Parade. This will be the 28th parade, and if you're new here since the last one in 2019, it's not a sit-and-watch parade … it's thousands of kids and family members walking and rolling on a route through North Admiral. Just show up and you're in! (Here's our 2019 coverage.) Nicole Lutomski and Megan Erb are facilitating the parade again this year. It starts at 10 am on Independence Day (a Monday this year), from 44th/Sunset, and after a few blocks, ends up at Hamilton Viewpoint Park for field games. While it's largely free-form and fun, it's costly to get permits and insurance, so they're seeking sponsors, with three tiers ($100, $250, $500). You can email Nicole if you're interested in finding out more about sponsorship – nalutomski@gmail.com.
TRAFFIC, TRANSIT, WEATHER: Spring-break Tuesday
6:04 AM: Good morning. It's Tuesday, April 12th, as spring break continues for many (but not all) local schools.
WEATHER
Possible showers in the forecast, = high near 50.
BUSES, WATER TAXI, FERRIES TODAY
Metro is on its regular weekday schedule. Watch @kcmetrobus for word of reroutes/cancellations.
Water Taxi's on its regular schedule. Shuttle service is now serving all runs. Check its status via Water Taxi Vessel Watch.
Ferries: WSF is still using the two-boat schedule for Fauntleroy-Vashon-Southworth. Check here for alerts/updates.
BRIDGES AND DETOUR ROUTES
750th morning without the West Seattle Bridge.
Low Bridge: Automated enforcement cameras remain in use; restrictions are in effect 5 am-9 pm daily – except weekends; the bridge is open to all until 8 am Saturday and Sunday mornings. (Access applications are available here for some categories of drivers.)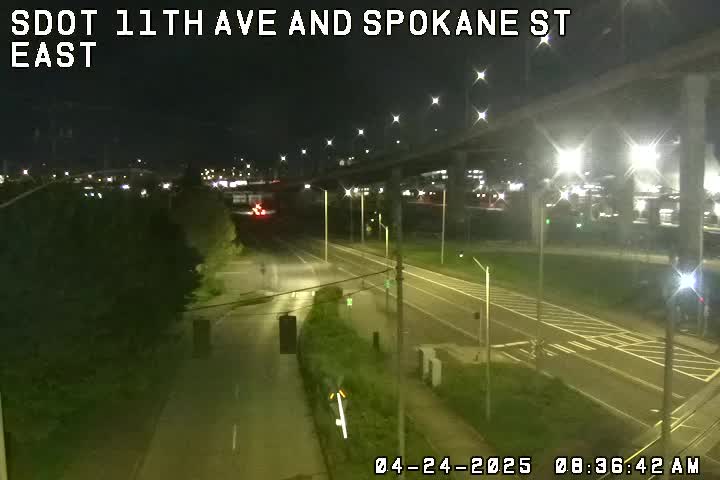 1st Avenue South Bridge: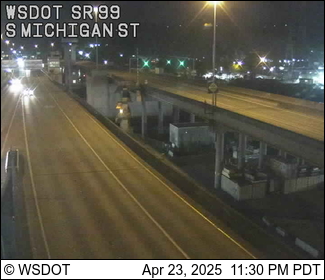 South Park Bridge: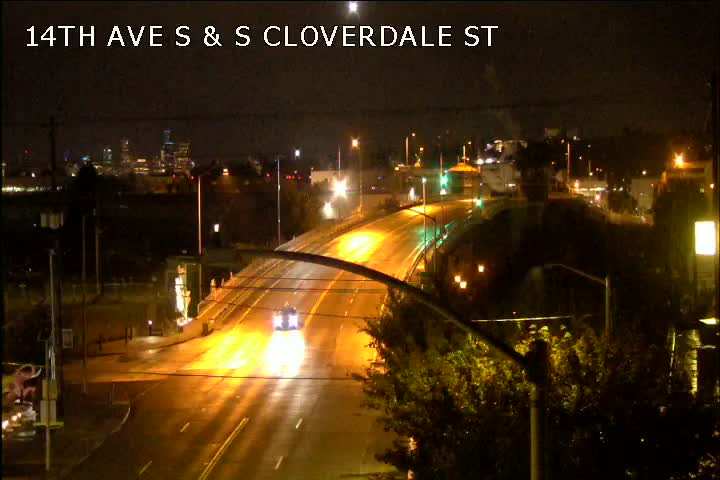 West Marginal Way at Highland Park Way: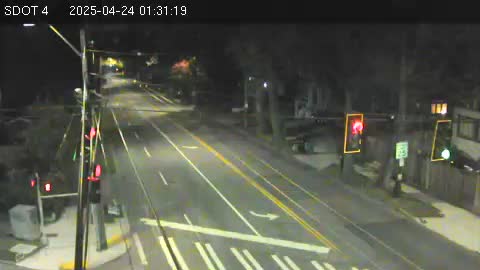 Highland Park Way/Holden: The 5-way intersection (Spokane/West Marginal/Delridge/Chelan):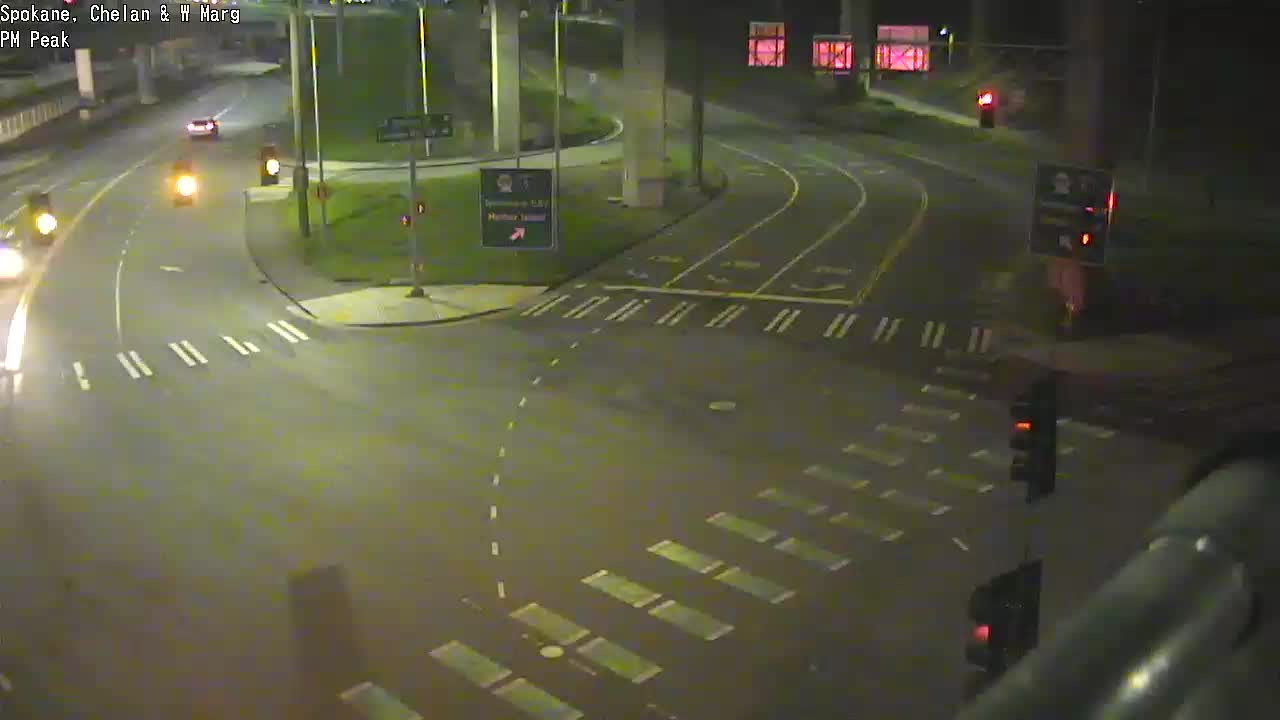 Are movable bridges opening for vessels? Check the @SDOTBridges Twitter feed; 1st Ave. S. Bridge openings are also tweeted by @wsdot_traffic.
All city traffic cams can be seen here; West Seattle and vicinity-relevant cameras are also on this WSB page
Trouble on the roads/paths/water? Text or call us (when you can do so safely) – 206-293-6302.