HALLO-WEEKEND #1: Scaring up fun this weekend
The photo's from Mary, one of the latest contributors to the list of decorated houses in the WSB West Seattle Halloween Guide. Going into what you might call Hallo-weekend #1, we've got places to do and things to see. We've added more events as well as decoration locations. This weekend's events include:
SATURDAY
Monster Dash Family Fun Event/Kids' Dash
Our Lady of Guadalupe Halloween Carnival
SUNDAY
Fauntleroy Fall Festival (RSVP required)
Trick-or-treating at Combat Arts Academy (RSVP required)
We're still adding events and decoration locations as we hear about them – westseattleblog@gmail.com – thank you!
DEVELOPMENT: New look at 2-building Triangle project as next design reviews approach
That's a new rendering of the concept for 4406 36th SW and 4440 Fauntleroy Way SW, the properties that the Sweeney family is planning to redevelop on and near the site of their legacy business Alki Lumber. Family spokesperson Lynn Sweeney sent the rendering today, as architects Ankrom Moisan sent the city the full design "packet" for 4406 36th SW, which will go back to the Southwest Design Review Board on November 4th (as reported here previously) The building is proposed for 8 stories, 284 apartments, 10,000 square feet of retail space, and 162 offstreet-parking spaces. Here's the packet:
You'll also find it on the city website. ]Sweeney says regarding the 2-building plan, "Our design team has been hard at work responding to the Design Review Board guidance and collaborating with the city to develop an outstanding project for the West Seattle Triangle Neighborhood. The focus of this project is to create a unique and engaging streetscape experience for the community while providing housing for more than 500 new residents. The project is well positioned with proximity to the proposed Avalon light rail station. We are excited to go before the board on November 4th (East Block) and November 18th (West Block)." Both are 5 pm online meetings; viewing/listening/comment info for the November 4th meeting is here. The Sweeneys have said they'll look for a new location for their lumberyard; Sweeney told us today there's no update on that yet, nor do they have a target date for groundbreaking.
BIZNOTE: Grand opening Sunday for Good Sister
Another of the new businesses in the brick building on the southeast corner of California/Juneau is about to celebrate its grand opening. Ennjoili Fleck, proprietor of Good Sister, told the Morgan Community Association about her business this week. She said that Good Sister features beauty and self-care products that "put our planet and put people first." BIPOC-owned/-made brands are highlighted, as are products that focus on sustainability, witht organic and other natural ingredients. "Sixty percent of what you put into your body does absorb into your skin … no nasty chemicals here," promised Fleck. They'll carry items for all genders, all ages. Towels, soaps, textiles, plants too.
Fleck told MoCA that she and her husband live in Gatewood with their daughters. They bought what had been his grandfather's home eight years ago – on a street where his parents still live – and moved here from Fremont. She moved to the Northwest as a teenager after growing up in Okinawa. Her previous work background was largely in finance, which she found "very boring" but also managed a large hair salon, directed a beauty school, and was in management at a spa on Capitol Hill. As for her new business, Good Sister is soft-opening this Sunday (October 24), 2-6 pm; regular days/hours will be Wednesday-Sunday for starters, 12-6 pm (probably closing a little earlier on Sundays, Fleck said).
P.S. The rest of our MoCA meeting report will be published tonight or tomorrow.
UPDATE: Here's why a cruise ship anchored off West Seattle again
3:46 PM: Two days ago, the Royal Caribbean cruise ship Ovation of the Seas moved from Pier 90 at the Port of Seattle's Smith Cove terminal and dropped anchor in the middle of Elliott Bay. Earlier this year, cruise ships were at anchor when all the docks were full. Right now, that's not the case. So we've received a few questions. The ship's future schedule appears to be in flux; its Australia cruise season for 2021-2022 was recently canceled because travel restrictions Down Under remain tight. As for its continued stay in Seattle, we asked Port of Seattle spokesperson Peter McGraw, who says, "It will be hanging around in the near future, after our last passenger cruise vessel NCL Encore departs on Saturday afternoon. It may be conducting operations around the Sound or even berthed at Pier 66." (That's the cruise-ship dock on the downtown waterfront.) It had to leave Pier 91 because the space was needed for other vessels: "When we need our facilities for other tenants, like fishing vessels back from Alaska or other needs outside the cruise season, they have to go elsewhere until there's an opening, like at 66 later next week."
7:10 PM: Since we photographed it at mid-afternoon, the ship has in fact headed out on "operations around the Sound" – MarineTraffic.com shows it off Whidbey Island right now, northbound.
WEST SEATTLE LIGHT RAIL: Draft Environmental Impact Statement delayed again, as 'potentially affected' property owners receive notification letters
Thanks to everyone who tipped us that Sound Transit has sent letters to owners of properties that ST might have to acquire for developing the West Seattle light rail line. (See the letter here.) While researching this, we asked ST about the status of the Draft Environmental Impact Statement for the West Seattle-Ballard extension – most recently expected to be released before year's end – and learned it's been delayed again.
ST spokesperson Geoff Patrick tells WSB, "Given ongoing coordination needs and the upcoming holidays, Sound Transit now expects to publish the Draft EIS for public review and comment in early 2022. While we have not yet identified a specific date for publication of the DEIS, it was a priority for Sound Transit to send out the notifications in advance to ensure property owners have the opportunity to learn about the project, how to engage, and how and when project decisions are made."
As for who got notices and why, Patrick says the DEIS "identifies potential property acquisition needs associated with each of the project alignment options that is under consideration. We have sent letters to owners of approximately 1,400 potentially affected properties. This notification of potential impact does not mean a decision has been made to purchase property. It should be noted that while we're studying multiple routes, in the end we'll just build one. So, ultimately, many of those properties we are currently notifying won't need to be acquired to build the project."
All the routing possibilities that are being studied for the DEIS are shown on this website. The final routing decision will be up to the Sound Transit Board to make, after the final Environmental Impact Statement is published, currently expected in 2023. Patrick says there's more information for potentially affected property owners on this ST webpage. The letter received by property owners invites them to participate in virtual briefings, with dates offered in November and December.
It was only this past June that the Draft EIS release was announced as delayed until fall. At the end of last year, the projected timeline was "mid-(2021)." As a result of the recent "realignment" decision, the expected opening date for the West Seattle extension is likely 2032, two years later than what was originally planned when voters approved the ST3 ballot measure five years ago.
WEST SEATTLE CRIME WATCH: 3 reports
Three West Seattle Crime Watch reports:
SHED BREAK-IN ATTEMPT: Scott reports that a storage shed break-in was "interrupted at South Seattle CrossFit (2653 SW Yancy) around 8 pm Thursday night. Police responded within a few minutes. Including catalytic converter theft and other vehicle damage this is the third incident/report filed in 18 months for this location." You can see the suspect in video here and here. We're awaiting the police-incident number.
CAR PROWL: From Ray:
Last night between 10 PM and 5 AM, my car on 17th and Thistle was ransacked. They took the toolbox but dropped it after 100 feet realizing that it's old tools only. The only thing missing is my University of Georgia lanyard with my work keys on it.
BULLET DAMAGE: Police say a semi-truck driver reported that their truck "had been struck with one round in the rear passenger side of the vehicle" between 2 pm Wednesday and 10:50 am Thursday. It happened while the truck was parked in the 7100 block of West Marginal Way SW. The "fired bullet fragment" was found in the truck; police collected it as evidence.
6 for your West Seattle Friday
(Photo by Steyn Benade, @alwayslocalphotos)
From the WSB West Seattle Event Calendar:
TAKE YOUR DOG SWIMMING: Second-to-last day for Arbor Heights Swim and Tennis Club's annual "dogs swim in the pool before it's drained and cleaned" event. 4:30-6 pm (11003 31st SW).
'NIGHTFALL ORPHANAGE': This year's edition of the Halloween display is open 7 pm-10 pm at 2130 Alki SW, rain or shine – details in our preview.
OTHER HALLOWEEN DISPLAYS: See the list in our West Seattle Halloween Guide – and check back for additions!
SPORTS: Neither local football team has a home game tonight but Garfield and O'Dea will play at West Seattle Stadium (4432 35th SW) at 7 pm.
MUSIC AT THE BEACH: Live at J&J Public House (2808 Alki SW), 8 pm,
MUSIC IN NORTH DELRIDGE; At 8:30 pm, double bill at The Skylark (3803 Delridge Way SW) featuring Grateful Dead tribute band Deal.
If we're missing something for today/tonight, please text 206-293-6302 or email westseattleblog@gmail.com – thank you!
HALLOWEEN: Painted-pumpkins fundraiser Sunday
No time to carve a jack o'lantern? Buy a painted pumpkin from the Chief Sealth International High School Key Club! They'll be at the Kiwanis Club of West Seattle booth at the West Seattle Farmers' Market this Sunday, 10 am-2 pm (while supplies last). The Kiwanis booth is usually on the west side of the market, close to the north end (California/Oregon).
TRAFFIC, TRANSIT, ROAD WORK, WEATHER: Friday info and weekend alerts
6:03 AM: Good morning!
WEATHER
After an unusually warm Thursday (high of 69), today's forecast includes intermittent rain and a high around 60.
ROAD WORK – TODAY AND THIS WEEKEND
26th SW – Ongoing closure between Roxbury and Barton for RapidRide H Line prep work. We checked on Wednesday – about another month to go. (They've had a procurement delay in signal loops.)
This weekend – From SDOT:
This weekend we'll be installing a small island using paint and white posts near SW Front St in the center turn lane on West Marginal Way SW. This work is anticipated to begin as early as 4 AM Saturday and will conclude as soon as 8 AM. We will close one lane in both directions, including the center turn lane, to complete this work.

We'll also be working to install missing posts on West Marginal Way S and S Holden St later in the afternoon on Saturday. These posts help limit the number of last-minute lane changes to get into the right turn only lane that people use to drive north over the 1st Ave S Bridge. We will be closing one of the three southbound lanes and will keep the right turn only lane open during this work. We anticipate this work to conclude as early as 12 PM.
BUSES, WATER TAXI, FERRIES
Regular Metro schedule, except for the rerouting in RapidRide H Line work zones – on 26th and 15th SW in particular. Watch @kcmetrobus for word of trip cancellations.
For ferries and Water Taxi: WSF says it's back to two-boat service on the Fauntleroy-Vashon-Southworth run. Check here for alerts/updates. The Water Taxi remains on its new schedule (no weekend or off-peak shuttle buses).
BRIDGES AND DETOUR ROUTES
580th morning without the West Seattle Bridge. Here are views of other bridges and routes:
Low Bridge: Automated enforcement cameras remain in use; restrictions are in effect 5 am-9 pm daily – except weekends; the bridge is open to all until 8 am Saturday and Sunday mornings. (Access applications are available here for some categories of drivers.)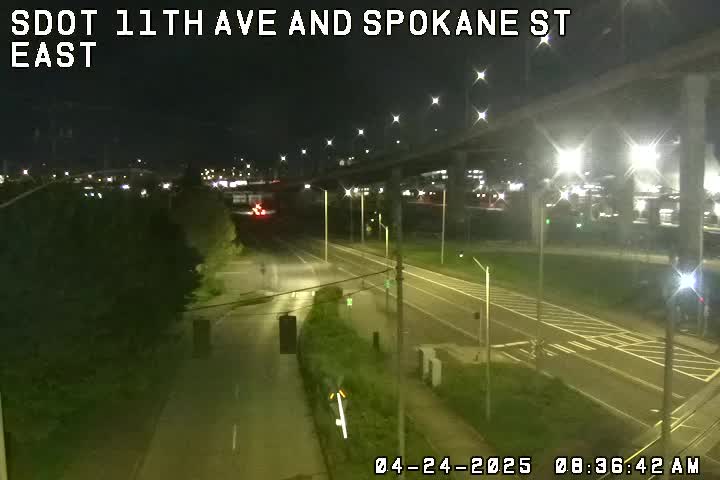 West Marginal Way at Highland Park Way: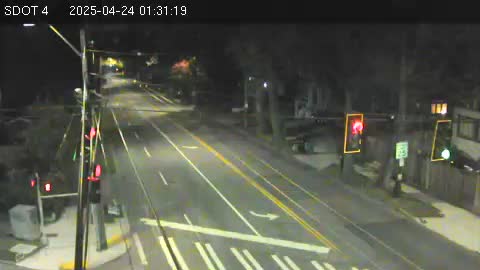 Highland Park Way/Holden: The 5-way intersection (Spokane/West Marginal/Delridge/Chelan):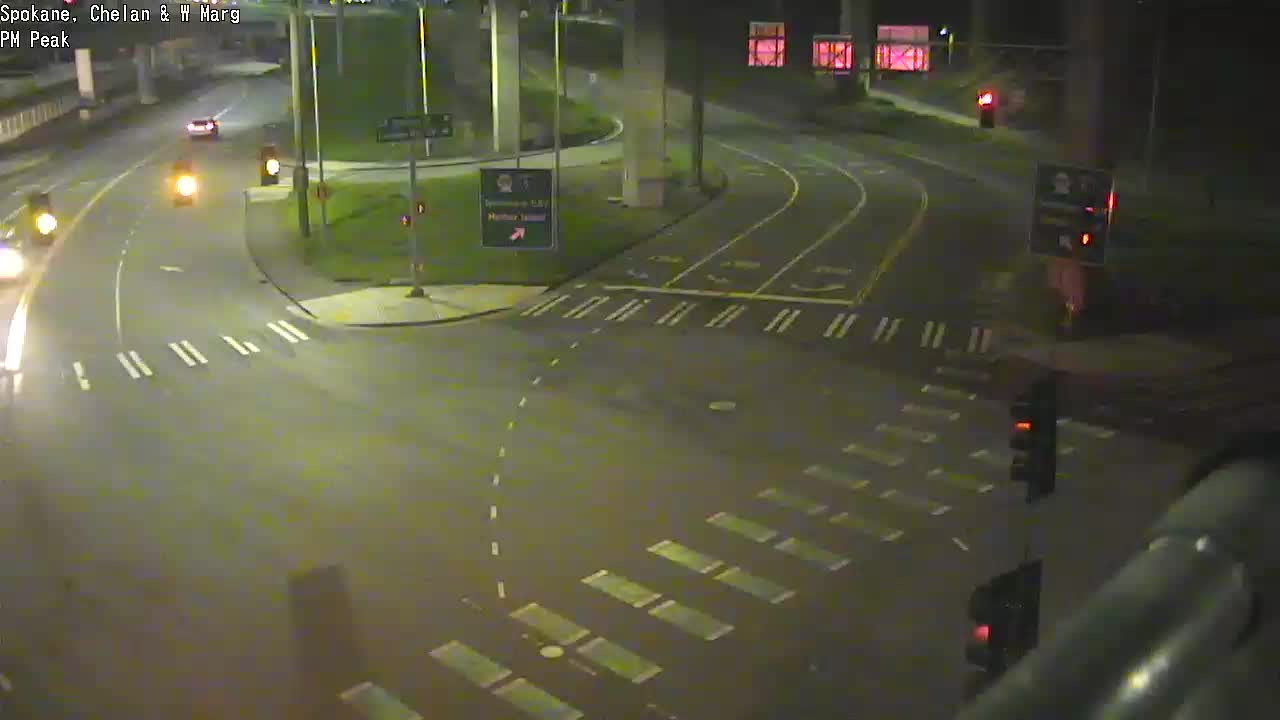 The 1st Avenue South Bridge (map):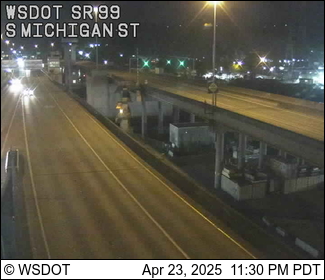 For the South Park Bridge (map), here's the nearest camera: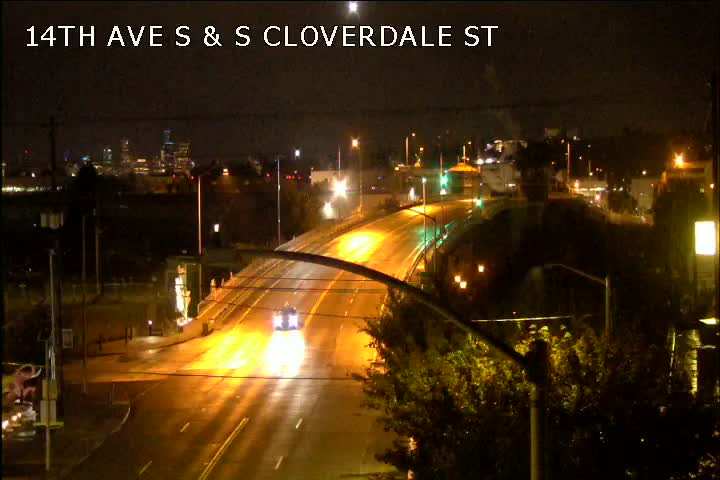 Are movable bridges opening for boats or barges? The @SDOTBridges Twitter feed is working again. (1st Ave. South Bridge openings are also tweeted on @wsdot_traffic.)
See all local traffic cams here; locally relevant cameras are also on this WSB page.
Trouble on the streets/paths/bridges/water? Please let us know – text (but not if you're driving!) 206-293-6302.