BIZNOTES: Of closures past and future
Three quick notes:
NO MORE SEE'S CANDIES: The temporary See's Candies shop at Jefferson Square extended its stay until Valentine's Day, but tonight we noticed that it's officially gone, with a thank-you note on the door.
The Jefferson Square website lists the 1,400-square-foot space as "available."
BED BATH BEYOND'S FINAL DAY: When the Westwood Village store's closure was announced after Christmas, no date was given. But now the countdown is on, and posters in the windows are even announcing how many days are left. We stopped in today to ask; February 26th is the last day, they told us.
KAMEI STILL OPEN: You might recall that the Japanese restaurant at 4512 California SW announced back in October that it would close "early this year." But so far, into the second half of the second month of 2022, they're still open. So we asked this week if they have a date yet. Short answer, no – they're awaiting an update on the development plan for the site. (The most recent construction plan in city files suggests that work could start as soon as April.)
(FRIDAY UPDATE: Commenter Michelle C. posted a photo of a sign that's gone up since our conversation earlier this week – it now says the closing date will be March 15th.)
CONGRATULATIONS! West Seattle High School diver competes at state
Another local high-school athlete made it to the state championships!
Giovanni Slye is representing West Seattle High School at the statewide High School diving championship! The event started today at the Weyerhaeuser King County Aquatic Center in Federal Way. Giovanni has been training hard with the support and guidance of his coach, Metro League Coach of the Year Stephanie Hunt.
This is Giovanni's first time in state competition.
ROAD-WORK ALERT: Paving tomorrow on 16th SW
The no-parking signs up along 16th SW in South Delridge are for repaving work tomorrow, according to this SDOT announcement:
On Friday, we will be paving 16th Ave SW between SW Barton St and SW Cambridge St to improve the street and ensure it is safe for all users. We'll need to temporarily remove parking in the area while we pave the street. Additional traffic impacts include limiting traffic to one lane northbound and one lane southbound while we complete this work. This work is scheduled to begin as soon as 7 AM and is expected to be completed by 3:30 PM.
WEST SEATTLE CRIME WATCH: Stolen brown 4Runner; dumped bicycle
Two reader reports:
STOLEN VEHICLE: Just in from Bryan:
Someone just stole my car at the Home Depot on Delridge. It's a '98 4Runner, brown, with license plate number BZN5686. Please call police if you see it! Turned out to be a pretty expensive doorknob I had to buy :)
If you see it, call 911.
DUMPED BICYCLE: From Michael:
We found this kids' bicycle in front of our house several days ago. It's not in great shape and may have been abandoned earlier before being left in front of our house. If it's yours, it's on 42nd Ave SW between Barton and Donovan, next to the large blue dumpster.
UPDATE: Governor announces most statewide mask mandates will end March 21
2:06 PM: Happening now in Olympia – click into the livestream here or above – Governor Jay Inslee is announcing "the latest COVID-19 trends and plans for transitioning to the next phase of Washington state's COVID-19 response." He's being joined by state school superintendent Chris Reykdal and state health secretary Dr. Umair Shah. We'll update as it goes.
He opened by hailing a "significant decline" in COVID cases though he said the case and hospitalization rates are still "high" and still need to be "knocked down." He says modeling projects that the "knocking down" to a safe point is likely to happen by March 21st. "Considering these projections," he said, the state mask mandate for schools and public indoor spaces will be removed on that date. There will be exceptions, he noted, such as health-care facilities and transit (the latter, he said, is federally required). He thanks people statewide for what they've done on this "long, long journey" but cautions it would not be safe to "do this today" – "We need to finish this job and do what's scientifically safe."
2:18 PM: He says people will have the right to continue choosing to wear masks if they want to "and we will protect that right." Next, Dr. Shah speaks, saying he is "hopeful for where this pandemic is going," nationwide as well as in our state. He reiterates the "strong protection" provided by vaccines. He adds, "Living with COVID means we don't know how long it's going to be around." He also points out that the statewide mandate end will not rule out local health jurisdictions, businesses, etc. keeping their. own rules in place. Overall, this is an "incredibly important milestone," he concludes.
2:25 PM: Now state superintendent Reykdal is speaking. He echoes what the previous speakers have said, thanking everyone for what they've done to stay safe. Then back to the governor, who says he knows some may think the mandate should end sooner – "We lost a thousand people in January to this disease, and when we make decisions, we should have a recognition of how dangerous and deadly this is … and we're not yet where we need to be as a state to be safe."
2:30 PM: On to reporter Q&A. Will the emergency order be lifted March 21 too? No, says the governor – for one, it needs to stay in place for the state to be eligible for federal funds, plus it confers protections of various kinds, such as allowing testing in schools. "There's no dedicated end date to the emergency order." … In response to another question, Dr. Shah reiterates, "March 21st is such an important milestone, but it does not mean the pandemic ends then."
2:56 PM: The Q&A continues. One question was about the declining case rate; what's on the state dashboard is most current, was the reply, showing a peak of 1,740 cases per 100,000 people over 7 days in mid-January, and then by early February that was down to 645 cases per 100,000 people over 7 days.
3:10 PM: The briefing has concluded. The video window above should show the recording soon. When the governor's office issues a written version of today's announcements, we'll link it here. We also have a followup out for clarification with Seattle Public Schools regarding what the end of the statewide mandate would mean in local schools.
3:56 PM: Here's what the governor's office has since posted. Key point:
Businesses and local governments can still choose to implement vaccination or face mask requirements for workers or customers, and school districts can still choose to have students and teachers wear masks. Federal law still requires face masks in certain settings such as public transportation and school buses.
WEST SEATTLE BRIDGE: Barrier removal
(WSB photo)
12:22 PM: Notice something missing in that photo of the west end of the West Seattle Bridge? (Besides vehicles.) The jersey barriers that divide the bridge have been removed. After a tip from Jodi (thank you!), we went over for a look just as a crew was finishing removal in this area. Replacement of the barriers is among the maintenance tasks planned for completion during the repair work, and it was mentioned when contractor Kraemer North America briefed the WS Bridge Community Task Force on the work plan in December – to be specific, 4,000 feet of jersey barriers to be replaced. We have an inquiry out to SDOT for more details, as well as checking on whether Sunday is still the deadline for a concrete-strike resolution to avoid delays to the "midyear" reopening plan.
P.S. If you traveled through the Harbor/Avalon area this past Monday night and noticed a detour, we also got belated word that was related to the bridge work as well – "Our contractor was doing work at the intersection to install debris containment for expansion joint replacement along the corridor," explained SDOT's Mariam Ali.
7:12 PM: SDOT tells us, "The barrier is being replaced from just east of Fauntleroy to approximately Delridge." As for the looming "need concrete by date," the response was, "We don't anticipate receiving concrete on Feb. 20, and are still monitoring the situation and continuing to advance other work to keep the overall project moving forward."
DEVELOPMENT: Approvals for 9 houses east of Puget Park
From today's city-circulated Land Use Information Bulletin, key approvals for nine single-family houses east of Puget Park. The lots carry addresses on Puget Way just south of SW Alaska [map], from 4704 through 4726, in a greenbelt-adjacent neighborhood uphill from West Marginal Way. Documents indicate the houses will each have parking for two vehicles. The proposed development has long been in the works – you can see the city notification signage in the Google Maps Street View image above, which is timestamped June of 2019, and city records show documents going back a year before that. The land-use approvals open a two-week window for appeals (deadline March 3rd), as explained in the notice.
UPDATE: Crash at 41st/Admiral
10:42 AM: Thanks for the tip. Texter says eastbound traffic on Admiral Way is blocked just west of 41st SW by a crash. Seattle Fire sent one engine, but no medic response, which indicates no major injuries.
11:05 AM: Tow truck just arrived, according to our tipster, who also reports one person was transported by private ambulance. We're following up with SFD (whose engine has since left the scene).
11:37 AM: Reader photo added.
Alki Community Council, 'Monsters of the American Cinema,' more for your West Seattle Thursday
(It's still Valentine's Week! Wednesday photo by Stewart L.)
Here's what's happening in the hours ahead:
UNDERSTANDING MEDICARE: Patrice Lewis from We Speak Medicare (WSB sponsor) has free consultations at the Senior Center of West Seattle (4217 SW Oregon) 11 am-12:30 pm – details in our calendar listing.
GOVERNOR'S PANDEMIC UPDATE: Gov. Jay Inslee will be joined by the state school superintendent and state health secretary at 2 pm for a pandemic update. You can watch the live stream here.
BASKETBALL PLAYOFFS: West Seattle High School's teams are in the district playoffs. Today the girls play Garfield at 3:30 pm at Bellevue College.
DISCOVER SEATTLE COLLEGES: 5:30-6:30 pm tonight, online, final presentation of this series – learn about social-sciences, humanities, and language studies at South Seattle College (WSB sponsor) and its sibling Seattle Colleges. Go here to get the link.
CONSIDERING LOUISA BOREN STEM K-8? Principal Q&A online tonight! 5:30 pm for prospective elementary families, 6:30 pm for middle school. Attendance info is in our calendar listing.
ALKI COMMUNITY COUNCIL: 7 pm meeting, online or in-person attendance options (Alki UCC, 6115 SW Hinds). Agenda includes an SPD update and the new ACC website.
'MONSTERS OF THE AMERICAN CINEMA': Four more chances to see the world-premiere play at ArtsWest Playhouse and Gallery (4711 California SW; WSB sponsor), including 7:30 tonight. Read more about it here; buy your ticket(s) here.
There's more on our calendar!
CONGRATULATIONS! Chief Sealth IHS wrestlers head to state tournament
From Chief Sealth International High School athletic director Ernest Policarpio:
Congrats to our Chief Sealth Wrestlers advancing to the Mat Classic tomorrow at the Tacoma Dome.

From left to right in the picture:

132 lbs Senior Mason Vaughn-Thomas

140 lbs Senior Delaney Graves

138 lbs Senior Jason Hoang

170 lbs Freshman Micah Policarpio

155 lbs Junior Saleen Kelly

125 lbs Sophomore Sophia Andreini

195 lbs Senior Ethan Heathershaw
Tournament info can be found here.
TRAFFIC, TRANSIT, WEATHER: Thursday morning watch
6:04 AM: Good morning! It's Thursday.
WEATHER
In the forecast again today – some clouds, some fog, high in the mid-to-upper 40s.
REMINDER ABOUT NEXT WEEK
Presidents Day on Monday – no Water Taxi service. Also, Seattle Public Schools will be on midwinter break.
BUSES, WATER TAXI, FERRIES TODAY
Metro is on its regular weekday schedule. Watch @kcmetrobus for word of reroutes/cancellations.
West Seattle and Vashon Water Taxi routes are on regular schedules.
Ferries: WSF continues the two-boat schedule for Fauntleroy-Vashon-Southworth. Check here for alerts/updates.
BRIDGES AND DETOUR ROUTES
695th morning without the West Seattle Bridge.
Low Bridge: Automated enforcement cameras remain in use; restrictions are in effect 5 am-9 pm daily – except weekends; the bridge is open to all until 8 am Saturday and Sunday mornings. (Access applications are available here for some categories of drivers.)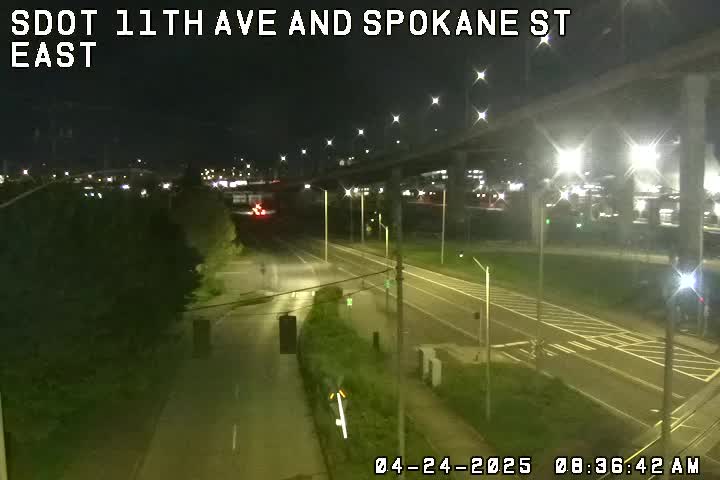 The 1st Avenue South Bridge: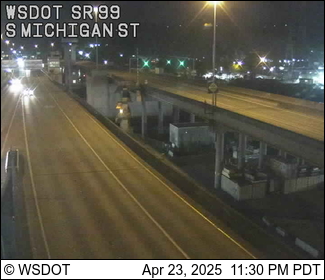 South Park Bridge: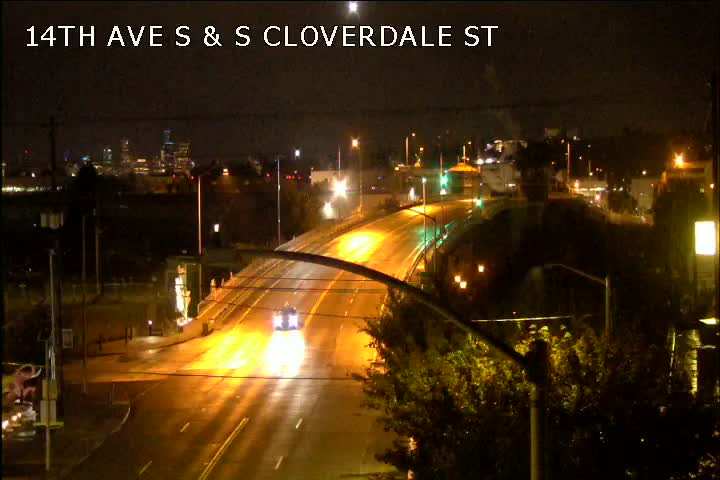 West Marginal Way at Highland Park Way: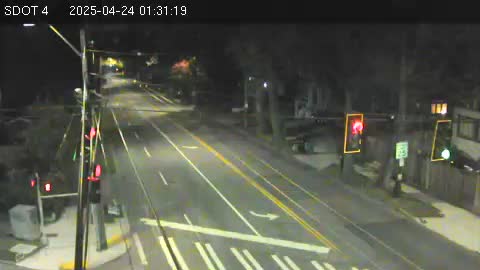 Highland Park Way/Holden: The 5-way intersection (Spokane/West Marginal/Delridge/Chelan):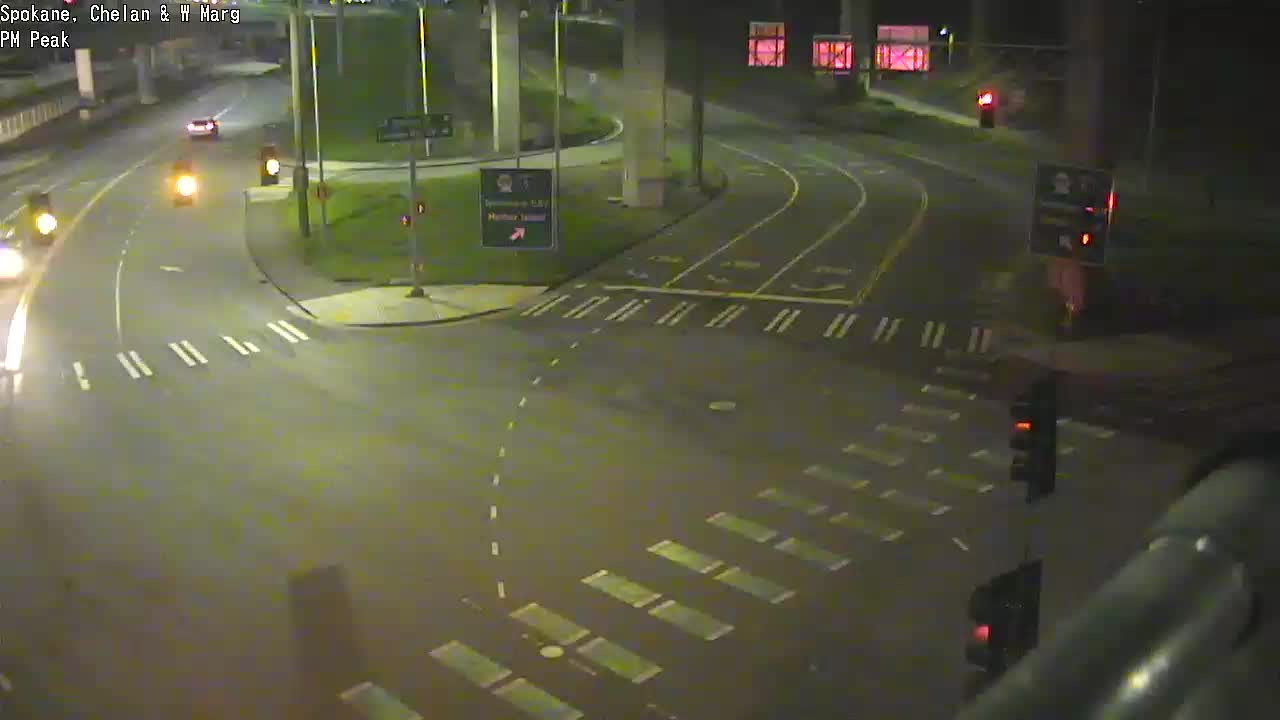 Are movable bridges opening for vessels? Check the @SDOTBridges Twitter feed; 1st Ave. S. Bridge openings are also tweeted on @wsdot_traffic.
See all local traffic cams here; locally relevant cameras are also on this WSB page
Trouble on the roads/paths/water? Text or call us (when you can do so safely) – 206-293-6302.