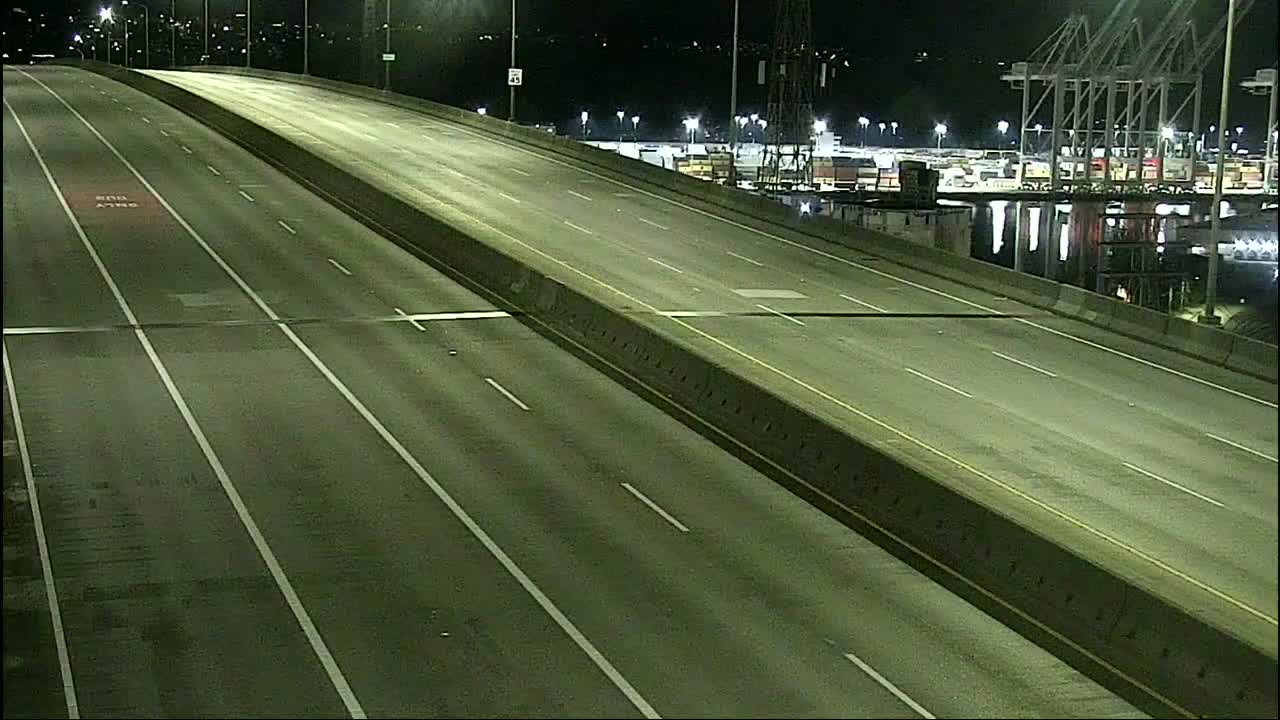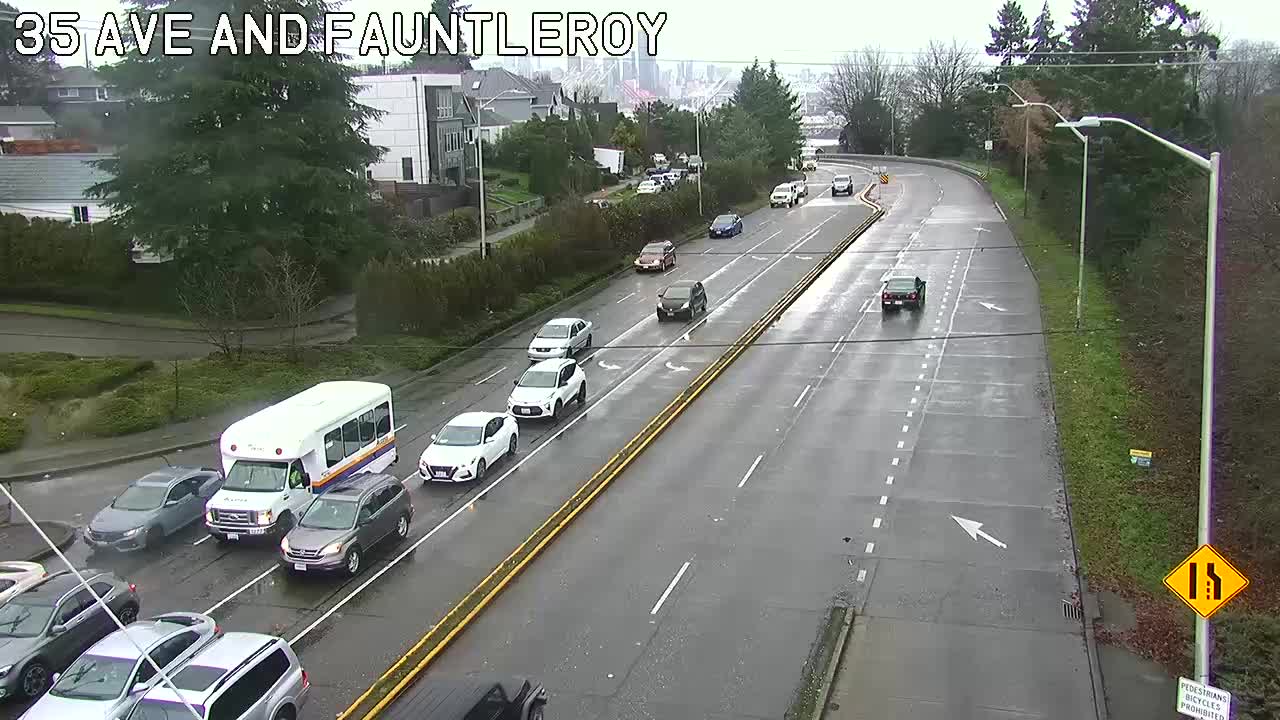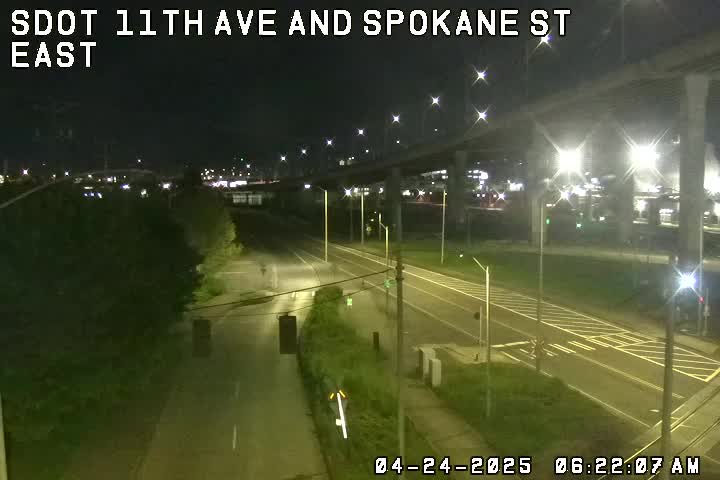 (SDOT MAP with travel times/video links; is the 'low bridge' closed? LOOK HERE)
6:02 AM: We start this morning's traffic watch with a photo and report from Al:
That's a tree blocking California Way downhill from Hamilton Viewpoint Park. Otherwise, no incidents in the area so far.
6:12 AN: Metro has sent an alert that the blockage is likely to cause delays on Water Taxi shuttle Route 775.
7:47 AM: SFD is checking out some kind of fuel spill on the NB Viaduct at Western.
10:45 AM: Went by California Way – still closed.
4:45 PM: Finally got to check back a short time ago, and it has since reopened.