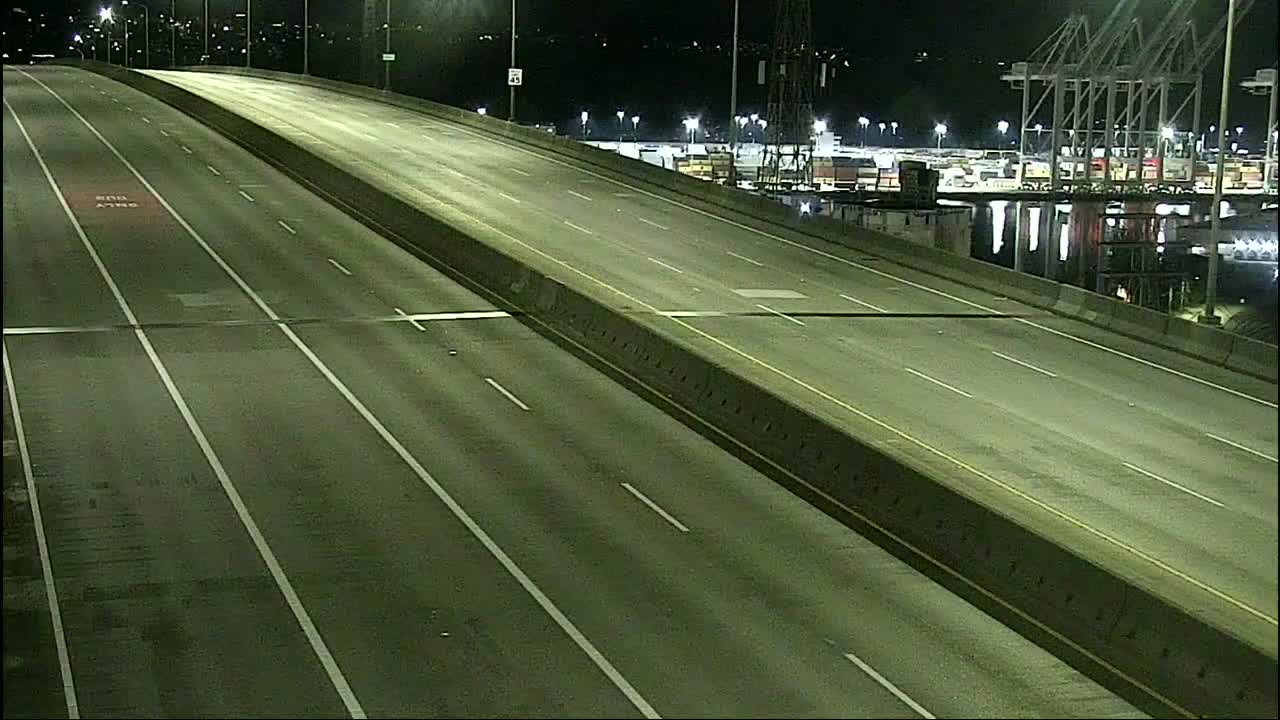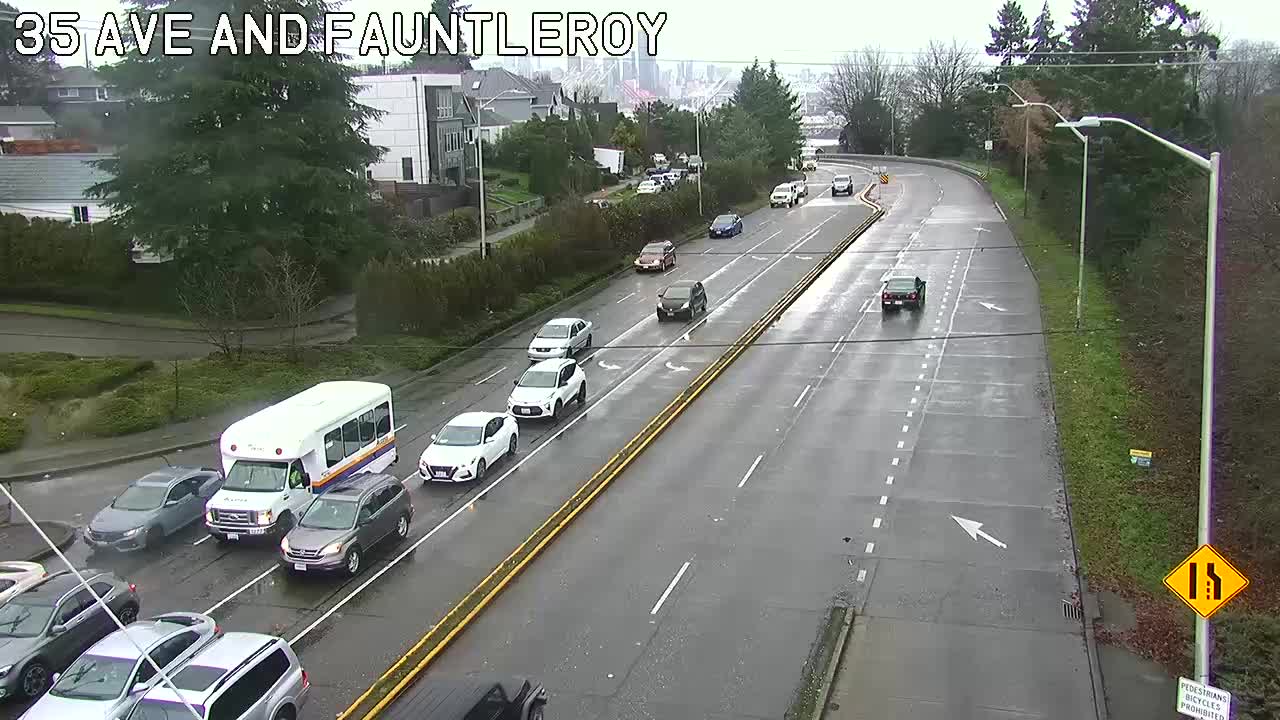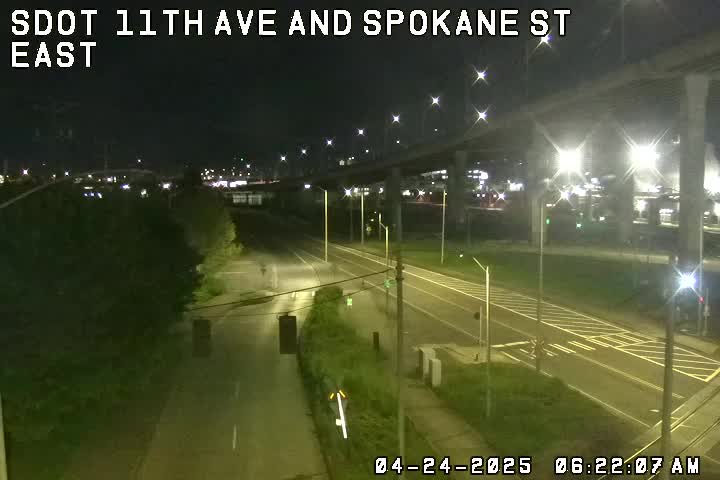 (SDOT MAP with travel times/video links; is the 'low bridge' closed? LOOK HERE)
7:09 AM: Good morning! Only one incident reported in the area – if you head this way from points north, note that there's a crash blocking one lane of southbound 99 at King St.
7:16 AM: That has cleared.
7:23 AM: If you use East Marginal Way to head to/from downtown, note there's a crash response right where it becomes Alaskan Way near Massachusetts.
7:29 AM: SDOT says that crash is blocking SB lanes but not NB.
7:33 AM: From the scanner, trouble at 4th/Spokane, blocking a westbound lane there.
7:38 AM: SDOT reports the East Marginal/Alaskan Way S. scene is all clear.
7:40 AM: Transit alert – the Metro Route 113 bus that would usually leave 26th SW/SW 116th, downtown-bound, right now, won't operate today, Metro just texted.