What MIGHT elevated light rail look like in West Seattle? See one reader's unofficial interpretation
Though Sound Transit has stressed that nothing's final, it's envisioning the future West Seattle light-rail line as elevated. If you've found it difficult to imagine what that MIGHT look like, "Avalon Tom" wants to help. He e-mailed WSB after making these renderings based on what preliminary information is available about the possible route "alignment," and gave us permission to publish them.
"Avalon Tom" explains that he has "18 years experience in the architectural industry producing images like these professionally," and adds, "I'm not associated with any group, just a citizen who lives and works in West Seattle and wants everyone to understand what they are proposing." He also acknowledges that he is concerned with "the size" of the project and hopes that ST will consider tunneling.
Again, these are UNOFFICIAL, and we can't vouch for the dimensions – whatever's built could be higher or lower, wider or narrower, on a different route – but it's something we'd been wondering about, and wondering how to visualize – so we're sharing Tom's renderings, in case you were wondering too. And as ST stresses, NOW is the time to get involved, because major decisions will be finalized in the next year-plus, even though the service itself isn't expected to launch until 2030.
By the way, "Avalon Tom" says he'll be printing 11×17 versions of these (and a few others) and bringing them to meetings.
(Sound Transit's description of the "representative" – draft, basically – alignment, on which Tom's images are based, can be seen and heard in our coverage of last week's Elected Leadership Group launch meeting.)
The issue of overhead vs. underground is likely to be a big one – for the Ballard end, as well as West Seattle – as the "preferred alignment" is developed in the next year-plus, and Sound Transit has warned that tunneling would change the cost and likely the timeline.
Speaking of timeline:
STAKEHOLDER GROUP RECRUITMENT CONTINUES: Sound Transit is continuing to seek applications for at least five people in the West Seattle-to-Ballard corridor area to be on its Stakeholders Advisory Group. Just another week and a half to apply if you're interested – go here to find out more, including how to apply. This group is expected to have its first meeting (CORRECTED DATE) February 8th, ST tells us.
OTHER WAYS TO HAVE A SAY: Keep an eye on the project website (and on WSB) – more feedback opportunities/meetings are expected soon.
Free afterschool Kids' Café meals continuing at High Point, South Park libraries
If you have, or know, kids/youth at risk of hunger, Seattle Public Library wants to remind you about Kids' Café – free afterschool meals at High Point (3411 SW Raymond) and South Park (8604 8th Ave. S.) branches every weekday during the school year:
The Seattle Public Library has partnered with Food Lifeline, Boeing and the USDA to bring healthy and kid-friendly foods to three Library locations. Free after school meals will be available for all youth ages 18 and under for the remainder of the school year, through June 22, 2018.

All kids are welcome — no proof of income, address or citizenship is ever required. Kids Café meals are specifically selected to appeal to kids' notoriously picky palates and to meet their special nutritional guidelines.

Library programs are free and everyone is welcome. Free parking is available at all three locations. No meals during the Library's holiday closures.
Visit the High Point branch 2:45-3:30 pm weekdays, the South Park branch 3:45-4:15 pm weekdays.
FOLLOWUP: Nucor working 'to mitigate the problem' that's caused recent booms
Management at the Nucor steel mill in northeast West Seattle says they're "working … to mitigate the problem" that's caused startling booms in recent days. The one reported here on Saturday evening, after hearing from readers, was such a jolt, some said, they didn't think it was from the plant because they'd never felt anything like it. We talked this afternoon with Nucor's environmental manager Patrick Jablonski. He explained that this can happen "when we add wet scrap metal into our furnace … I think we are particularly vulnerable to it because of our climate; it happens more often in the wintertime." He said Nucor is "certainly not happy" about this, and is trying to find out why it's happened repeatedly in recent days, so they can work "to mitigate the problem." Jablonski also told WSB, "We've worked over the years to minimize it … As far as I know, we are the only mill that built a large canopy to keep the rain off the scrap in our scrapyard … We've developed additional procedures over the years." But that doesn't get all the rain – or snow, if the scrap was brought over the mountain passes – off the steel, and when the wet scrap metal goes into the furnace (which is on the north side of the main building), the evaporation happens quickly and loudly. No one was hurt, he added. Some commenters asked about contacting the plant in case of an incident; you can call the general number, 206-933-2222, around the clock – if it's after-hours, security can get in touch with someone to check into it, Jablonski said.
HIGHWAY 99 TUNNEL: Next round of toll talk
(WSDOT photo from December, southbound tunnel portal)
As reported on Wednesday, the Highway 99 tunnel might be ready to open this fall, instead of early next year. But the matter of tunnel tolls hasn't been settled yet. The Washington State Transportation Commission, which has to set the rates, will talk about it again next Wednesday afternoon. This time, the focus will be on listening to feedback from the city, county, and port. They're on the WSTC agenda for 1 pm Wednesday (January 17th) in Olympia. The commission won't be making a decision before September, but there is public comment at day's end on Wednesday (4:45 pm), and there will be opportunities when there's a formal tolling proposal this summer. If you want to comment to the commission sooner, here's how. (Backstory: Here's our previous update on the tolling issue.)
DEVELOPMENT: Design Review meeting set for storage project at 9201 Delridge Way SW
The automotive-business site on the southwest corner of Delridge and Barton has a new redevelopment proposal – described as a four-story building containing "mini-storage with office space at ground level," a caretaker unit, and parking for 12 vehicles. The project has to go before the Southwest Design Review Board because of its size, and a tentative date has been set for the first (Early Design Guidance) meeting – 6:30 pm February 15th (Sisson Building/Senior Center, 4217 SW Oregon).
BIZNOTES, WHITTAKER EDITION: Update on MOD Pizza ; plus, another new tenant
Two biznotes at The Whittaker (4755 Fauntleroy; WSB sponsor):
MOD PIZZA: The "individual, artisan-style pizza and salads" restaurant is now planning to open its West Seattle location in early February. That's according to Charlotte Wayte, who also sent word that they're having two hiring events at the future restaurant, for 30 job openings: 10 am-4 pm Saturday, January 20th, and Sunday, January 21st. They're also taking applications online. The announcement notes:
Named one of the "20 Best Workplaces in Retail" by Fortune, MOD offers health, dental and vision benefits, short-term disability, sick pay, flexible scheduling for work-life balance and opportunities for career growth. MOD is also proud to support its MOD Squad with special perks such as free meals, an employee assistance program, and access to an emergency crisis fund.
The chain was founded in Seattle and is growing fast. The West Seattle store is 2,500 square feet and, according to the update, "will include original artwork and MOD's signature 'Wall of Fame,' a photo collage that pays homage to the local community and people from the MOD journey." The opening date isn't finalized yet but MOD says it will partner that day with a TBA local nonprofit who will get 100 percent of the pizza-sales proceeds from that day.
KINETIC SPORTS REHAB: According to the building's updated site map, and a permit application, another of the remaining Whittaker spaces has been taken – Kinetic Sports Rehab is coming to the south building, in the space north of CityMD. It currently has two locations, both in north Seattle. (The space also is next to the future Orangetheory Fitness – we have a message out to check on when they're planning to open.)
West Seattle Art Walk, RapidRide H Line, and more for your Thursday
From the WSB West Seattle Event Calendar, tonight's spotlight event is the January edition of the West Seattle Art Walk, "5 pm until late." Here's the map/venue list for winter quarter:
It's not just art – it's also food/beverage venues with specials, as you'll see on the list. Artists are spotlighted here. Among them: Greta Musland is at Viscon Cellars (5910 California SW; WSB sponsor), where tasting fees are waived for Art Walk-ers. And Lezlie Jane, well-known for many public works of art around West Seattle, has a reception at West Seattle Windermere (4526 California SW) for new paintings.
Also ahead for today/tonight:
(The view from Alki on a similarly murky morning, photographed by Jim Borrow)
TODDLER STORY TIME: It's rainy, but you don't have to stay home with your toddler(s). 11:30-noon, it's story time at High Point Library. Free and fun. (35th SW/SW Raymond)
RAPIDRIDE H LINE DROP-IN MEETING: Second of three meetings in this round of feedback about the future conversion of Metro Route 120 into the RapidRide H Line – the change isn't until 2020 but big decisions about stops (and more) will be made soon, so if you'll be using it, your input is crucial. 5-8 pm at Mount View Elementary in White Center. For a sneak peek of sorts, see our coverage of last night's Burien event. (10811 12th SW)
OPEN MICROPHONE: Musicians and singers of all genres are welcome to the open-mic event at C & P Coffee Company (WSB sponsor), 7-9 pm. (5612 California SW)
PUNK ROCK AEROBICS: New class Thursday nights at Highland Park Improvement Club, 7 pm. "Suitable for all bodies." (1116 SW Holden)
STUDENT-DIRECTED THEATER: Second of 3 nights for "Killjoy," directed by student Kimberly Le, at West Seattle High School, 7:30 pm. $10/door. (3000 California SW)
KO ELECTRIC: "Original electric jazz" at Parliament Tavern, 8-11 pm. No cover. 21+. (4210 SW Admiral Way)
SEE OUR COMPLETE CALENDAR for more!
MLK DAY: Help out in a West Seattle greenspace
Off work/out of school on Monday, and not signed up for a "day of service" project yet? Here's one looking for volunteers, in case you haven't already seen it on the WSB calendar:
Fairmount Park Forest Work Party
January 15, 2018 10 am – 1 pm

Give back to your community park this MLK Day! Fairmount Park Playground is a small green space along Fauntleroy Way next to Fairmount Park Elementary. We started restoration in Spring of 2017, removing invasives, like blackberry and ivy, moving compost piles and replanting it with beautiful Native plants. Come help continue our efforts. It's a small park that needs a lot of help.
Here's where to go for more information and registration.
(Anybody else looking for volunteers on Monday? Not too late to let us know.)
TRAFFIC/TRANSIT TODAY: Thursday watch, plus previews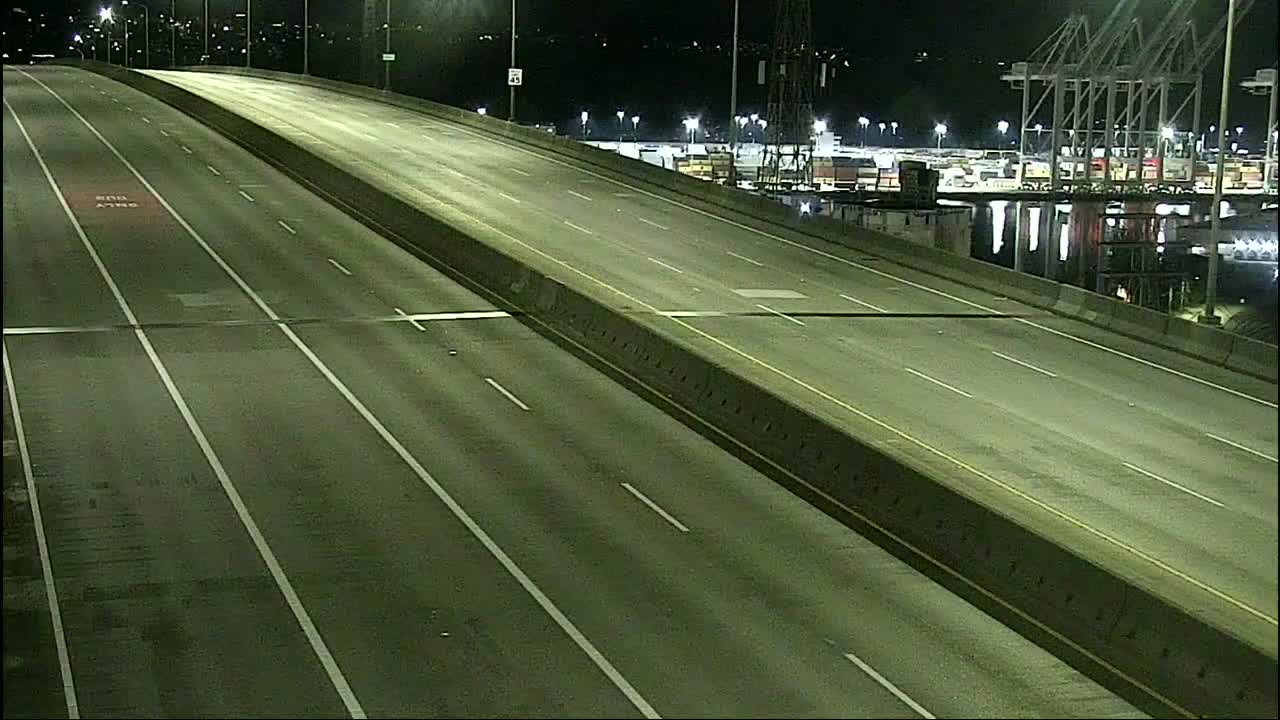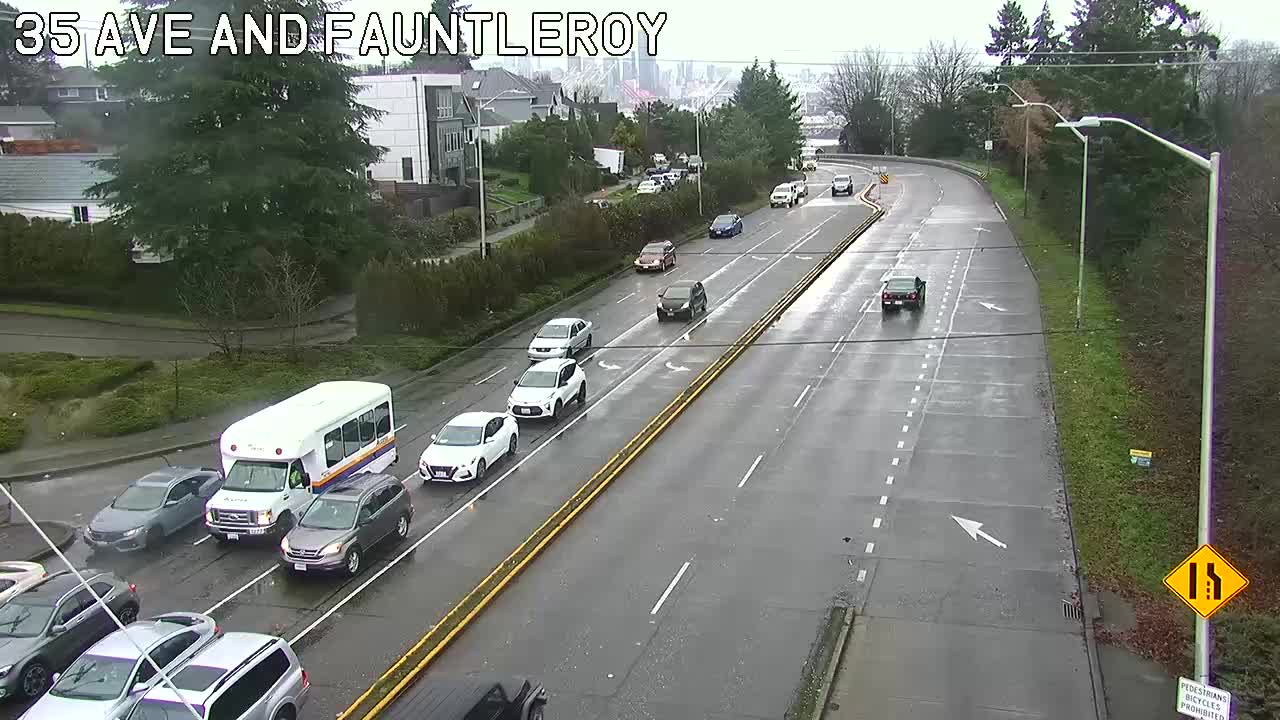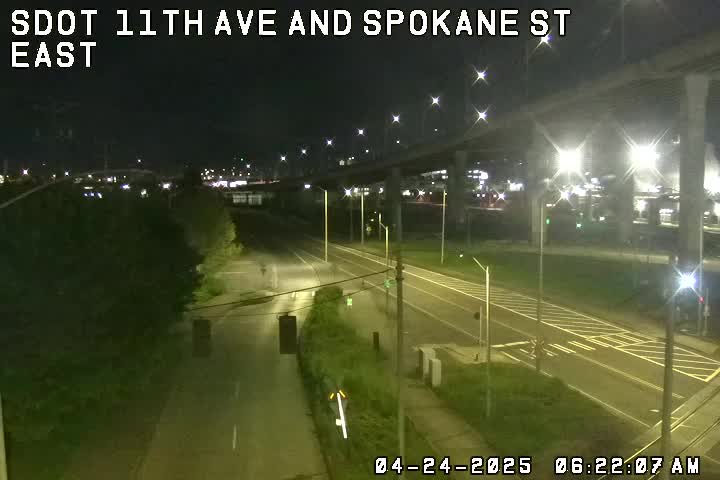 (SDOT MAP with travel times/video links; is the 'low bridge' closed? LOOK HERE)
7:02 AM: Good morning! We've checked around and no incidents are reported in/from West Seattle so far on this rainy Thursday morning.
Previews:
RAPIDRIDE H LINE OPEN HOUSE IN WHITE CENTER TONIGHT: Find out more about – and comment on – the future conversion of Metro Route 120 to the RapidRide H Line, by dropping in between 5 pm and 8 pm at Mount View Elementary (10811 12th SW).
SATURDAY MORNING BATTERY STREET TUNNEL CLOSURE: Another reminder, the BSTunnel is closed both ways 6 am-10 am Saturday morning.
3-DAY WEEKEND AHEAD: Monday is Rev. Dr. Martin Luther King Jr. Day. No school; Metro on "reduced weekday" service.
METRO 'MOMENT OF REMEMBRANCE' MONDAY: As announced yesterday, most Metro buses will pause for a "moment of remembrance" at 4:04 pm Monday.
8:43 AM: SDOT reports a collision at Highland Park Way and Holden.
Admiral Neighborhood Association's biggest question for City Councilmember Lisa Herbold
Transportation questions dominated Q&A with City Councilmember Lisa Herbold at this month's Admiral Neighborhood Association meeting.
Top of the list – the Admiral area's dearth of Metro service, compared to West Seattle's other urban areas. More than one attendee wondered why residents aren't seeing return on the additional city taxes they're paying for transit service.
Herbold said the city decided to go along with the county's spending guidelines when the city-county partnership began, so right now, Metro's priorities are focused on adding services to busy routes, and there's no discussion of what to do about underserved areas. She thinks better metrics are needed to identify who needs better service. One suggestion: Invite Metro to Admiral for an open house, which could be a step toward showing what the area needs.
As she's done at other community meetings, she also talked about the Alki-and-vicinity community survey that showed major concern about vehicle-noise issues; SPD is due to send a report to the council in March that will pave the way for working on enforcement, or on changing the laws to better facilitate it. Enforcement of the existing cruising ordinance is in the spotlight too.
And as she told the Southwest District Council last week, Councilmember Herbold mentioned the possibility of a West Seattle town hall with new Mayor Jenny Durkan. She says she's confident it will happen, so watch for updates.
Also at the ANA meeting (which was held Tuesday night at The Sanctuary at Admiral):
SUMMER CONCERTS AT HIAWATHA: Planning for this year's series is about to begin; committee members are needed to help out. The first concert is set for July 19th.
MEETING SCHEDULE: ANA's been talking for a long time about cutting back on the slate of monthly meetings, and is now looking at meeting every two months.