6:39 AM: Thousands of people are still without power after the overnight windstorm that hit just before midnight and roared with ~50 mph gusts for hours (here's our coverage). If you're headed out this morning, be aware you may encounter streets with downed trees/wires and dark signals. We'll be tracking those over the next few hours. In West Seattle, most of the 4,400+ without power are in Alki, Admiral, and north of The Junction; even more are out in White Center and points south. The Seattle City Light map shows the areas affected – and also shows that right now, 58,000+ customers throughout its service area are still out, down from 72,000 but still leaving crews with a lot of work ahead. If you encounter a traffic/transit problem, please let us know when you get where you're going – comment below, or call/text 206-293-6302.
6:56 AM: The East Marginal Way/Ellis problem we reported in overnight coverage continues. Here's a map; that's south of the 1st Avenue S. Bridge, but north of the South Park Bridge, so if you were planning to use the latter, heads up. … Most of the trees reported downed overnight were on residential streets, but we do have a report of one this morning on Myers Way just south of West Seattle, near 99th.
7:27 AM: Big Seattle Fire response to the 2200 block of Harbor SW [map] for a reported natural-gas leak. Avoid the area. … Update: Traffic on Harbor is blocked between Florida and Fairmount, while they await Puget Sound Energy.
7:53 AM: Texter reports wires down at 44th/Andover. (Even though some downed lines might be fiber/cable/phone, PLEASE always assume a downed wire is live, and stay away!) Now that it's light, we're heading out to check some of the overnight damage locations – we'll update here but you can also watch the WSB Twitter feed as we go.
8:17 AM: No online classes today for Seattle Public Schools.
8:32 AM: The tree that fell on Marine View Drive at 104th overnight is still blocking the SB lane:
Just passed an SDOT crew doing tree work on southbound 35th SW south of Othello. … Back on Harbor SW, PSE has arrived at the gas leak. Jennifer at West Bay Espresso & Smoothies says it's their site and the culprit was a mudslide hitting a gas line.
9:08 AM: In Admiral, Waite is blocked east of 49th, near Aegis Living, with a leaning utility pole:
Back in Arbor Heights, Nate reports a tree is blocking 39th at 100th and lines are down on 41st near 100th. And here's 32nd just south of 106th:
9:45 AM: East of Lincoln Park, two trees are down on 45th SW north of Rose, blocking the NB side.
11:01 AM: Harbor is clear, per a commenter, but the caution tape was left up across the biking/walking path. Meantime, King County Roads says 26th Ave SW between SW 109th St and SW 112th St is closed because of downed trees.
=============
Below, the cameras we usually watch, and a reminder:
LOW-BRIDGE CAMERA ENFORCEMENT: Today is the third day the enforcement cameras on the low bridge are in use, photographing vehicles so that $75 tickets can be sent to owners of unauthorized vehicles crossing between 5 am and 9 pm.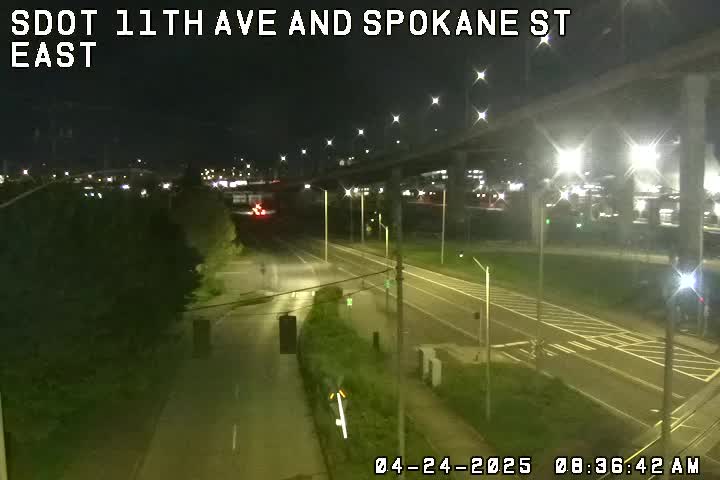 Who's authorized and who's not? See our story from Sunday night.
West Marginal Way at Highland Park Way: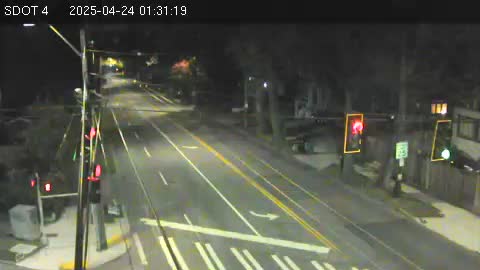 Highland Park Way/Holden: The 5-way intersection (Spokane/West Marginal/Delridge/Chelan):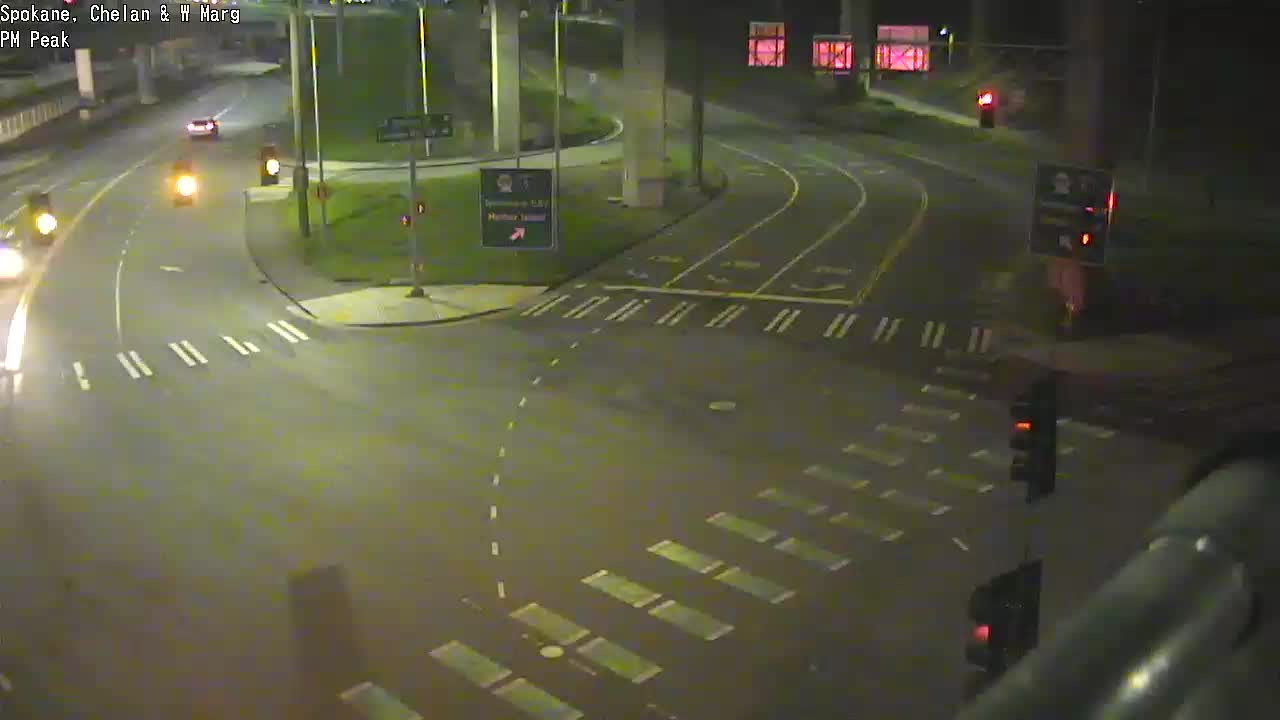 The main detour route across the Duwamish River, the 1st Avenue South Bridge (map):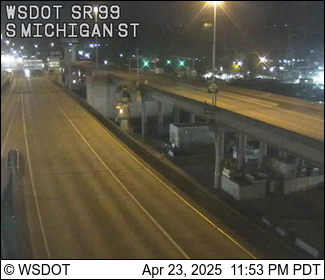 The other major bridge across the river – the South Park Bridge (map). Here's the nearest camera: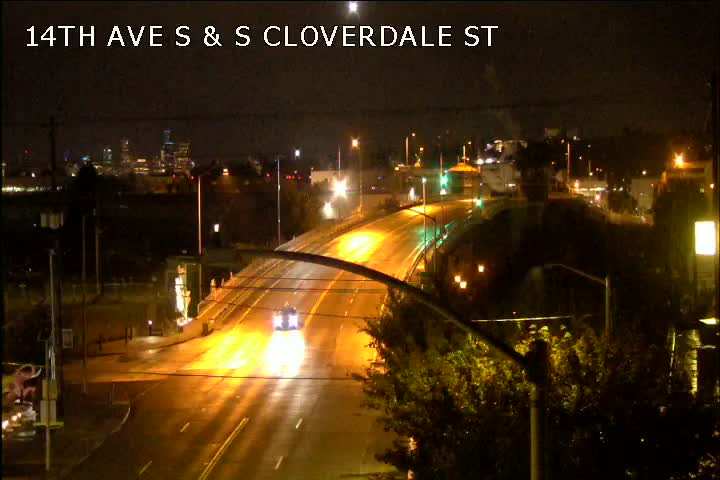 To check for bridges' marine-traffic openings, see the @SDOTBridges Twitter feed.
You can view all local traffic cams here; locally relevant cameras are also shown on this WSB page.? Let us know – text (but not if you're driving!) 206-293-6302.