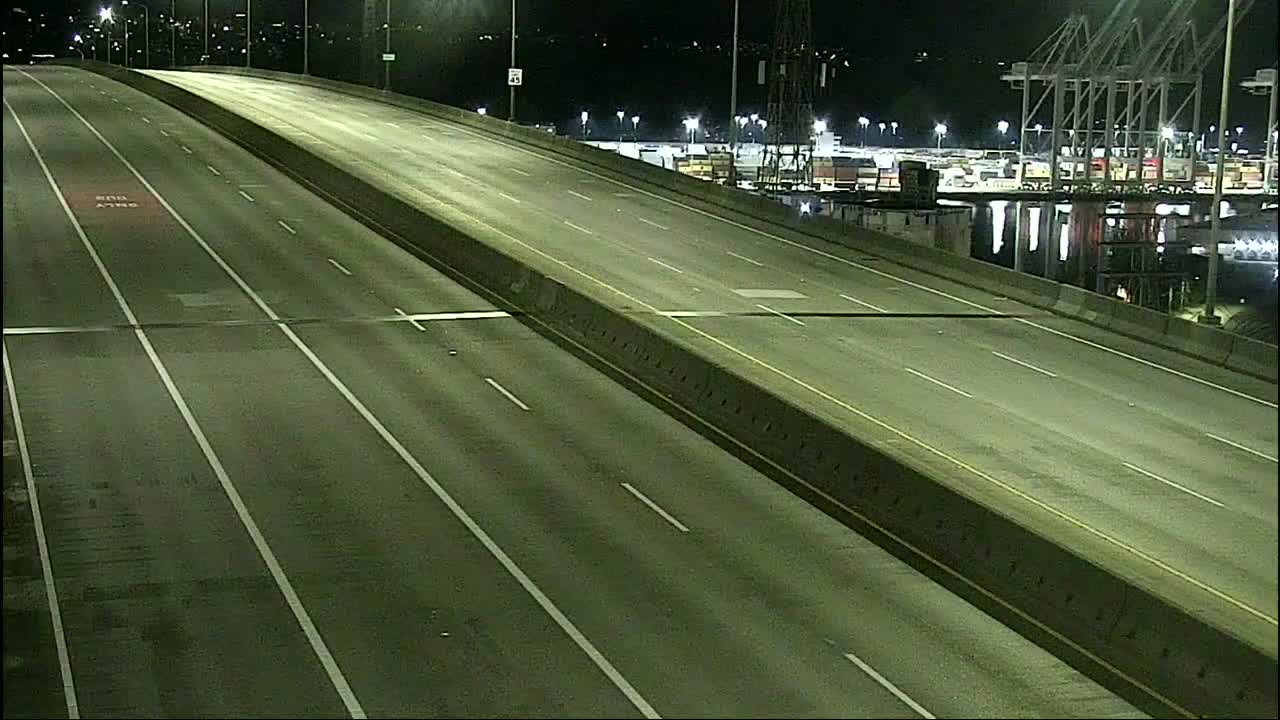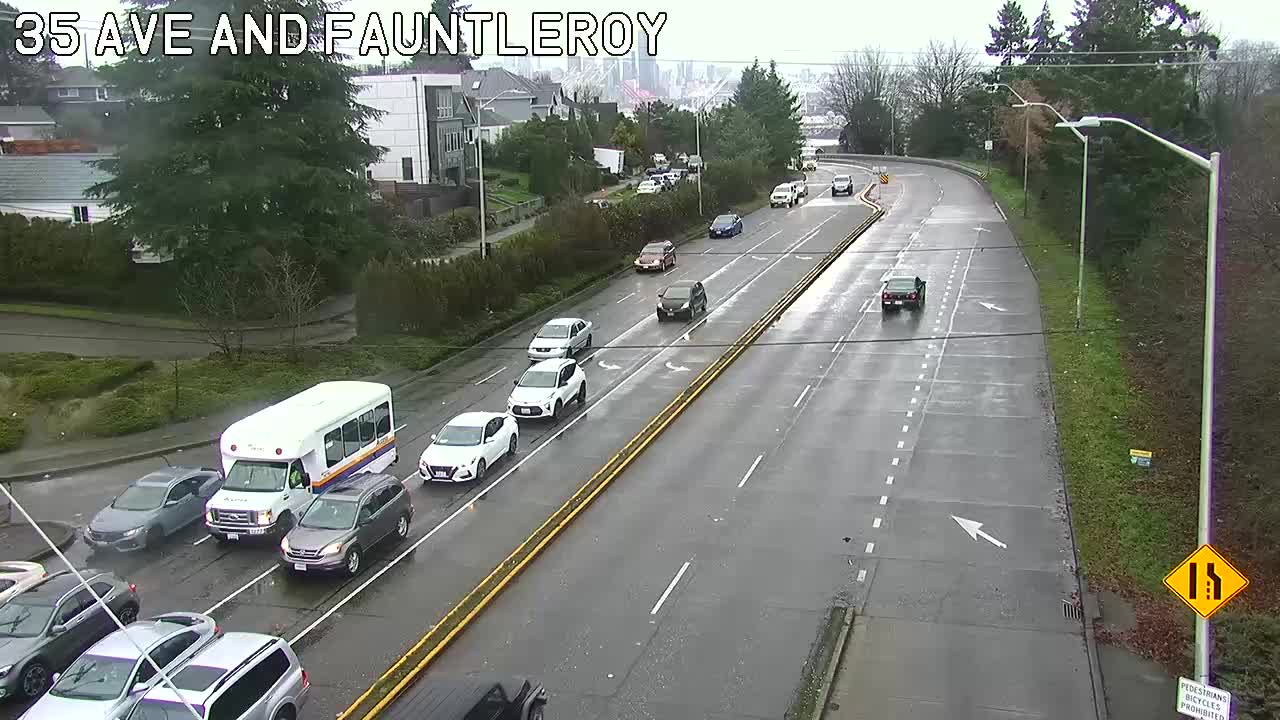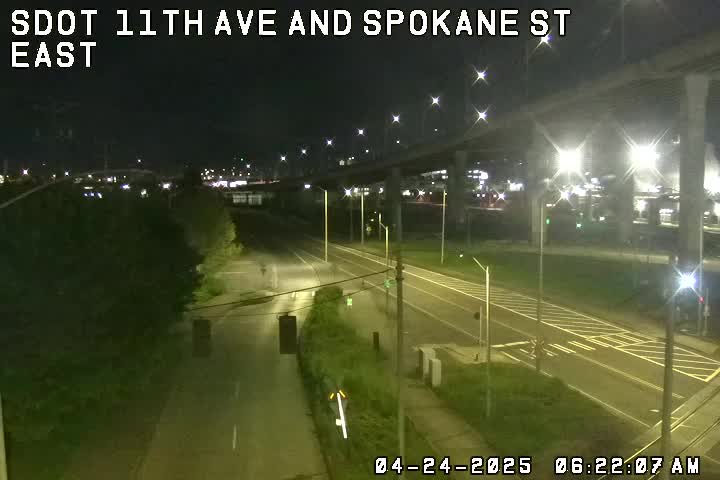 (SDOT MAP with travel times/video links; is the 'low bridge' closed? LOOK HERE)
7:04 AM: Good morning. No incidents in/from West Seattle so far, but watch out for icy patches here and there, since it's below freezing right now (winter officially arrives just before 8:30 am). Meantime, an after-the-fact transit alert just in:
Transit Alert – The first Route 22 to the Alaska Junction due to leave Shorewood at 6:20 AM did not operate this morning.

— King County Metro🚌 (@kcmetrobus) December 21, 2017
Also of note: Southbound I-5 at the train-derailment scene in Pierce County reopened last night.
8:39 AM: Jennifer reports via e-mail:
46th SW (as it turns into 46th from 100th) as it goes down to meet Marine View Drive is a solid sheet of thick ice all the way down in the right lane. There has long been a water leak of some kind there, but today it is very icy and extremely dangerous as you're headed down to the stop sign on Marine View Drive.
She says SDOT has been called to dispatch de-icer.
9:09 AM: Crash on the eastbound bridge, per the scanner. Haven't yet heard exactly where.
9:14 AM: At Delridge, per SDOT. Meantime, there's also a call out to move a stalled Metro bus from the eastbound bridge to 99 – probably the one Mike tweeted about:
Our bus boiled over, WS Bridge ramp to NB 99. Folks hopped on passing 21 and 120 buses. pic.twitter.com/WRLXIfH93s

— Michael C. Lindblom (@MikeLindblom) December 21, 2017