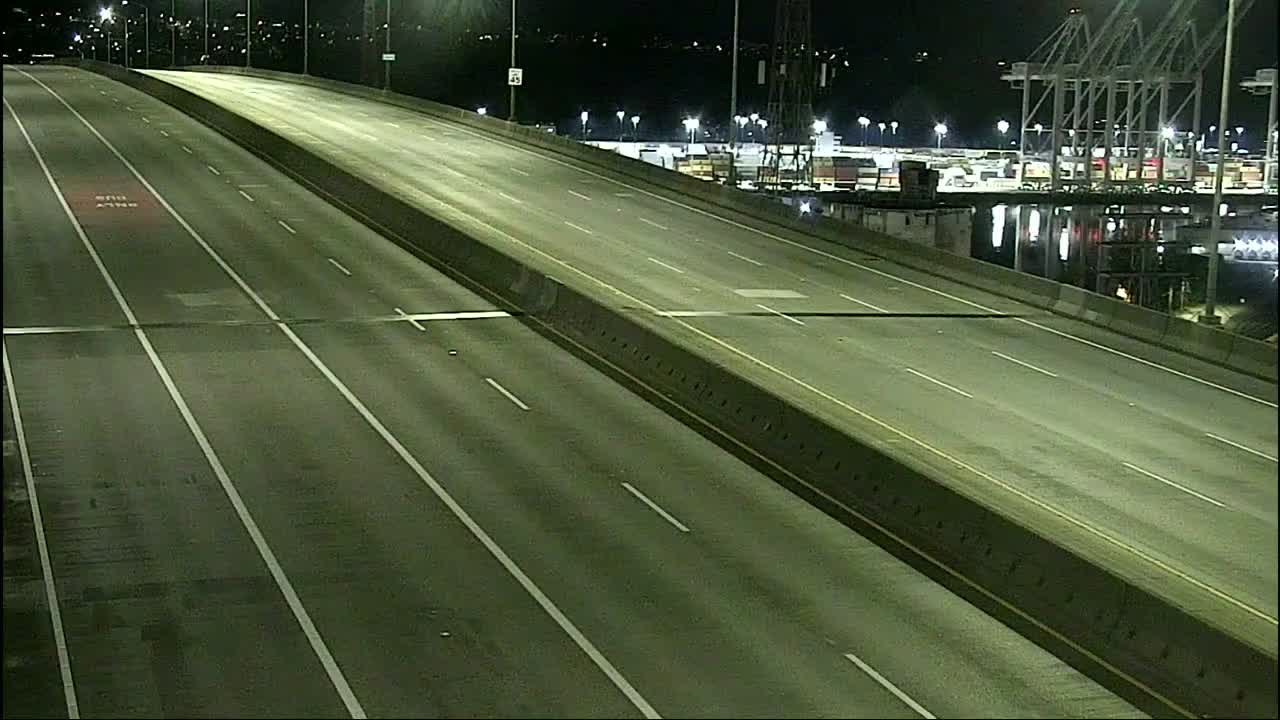 (SDOT camera image)
Another advisory about possible traffic effects from road work later this week – this time, on the West Seattle Bridge. Here's the announcement from SDOT:
We are planning overnight lane closures on the West Seattle High-Rise Bridge to perform routine preventative maintenance this Wednesday and Thursday. There are no problems with the bridge, and crews will be working to protect the interior of the bridge by applying waterproof sealant to access hatches along the surface of the bridge deck.

The closure will begin at 9 p.m. on Wednesday, May 24 and end by 5 a.m. the following morning. If necessary, the closure will be repeated the following night (Thursday, May 25). This work requires dry weather and is subject to change. The bridge will be reduced to one lane in each direction overnight between State Route 99 and Delridge Way SW. All on- and off-ramps will remain open as normal.
3:32 PM: Just got an update from SDOT that this work has been postponed "due to a delayed materials shipment." No new date yet.