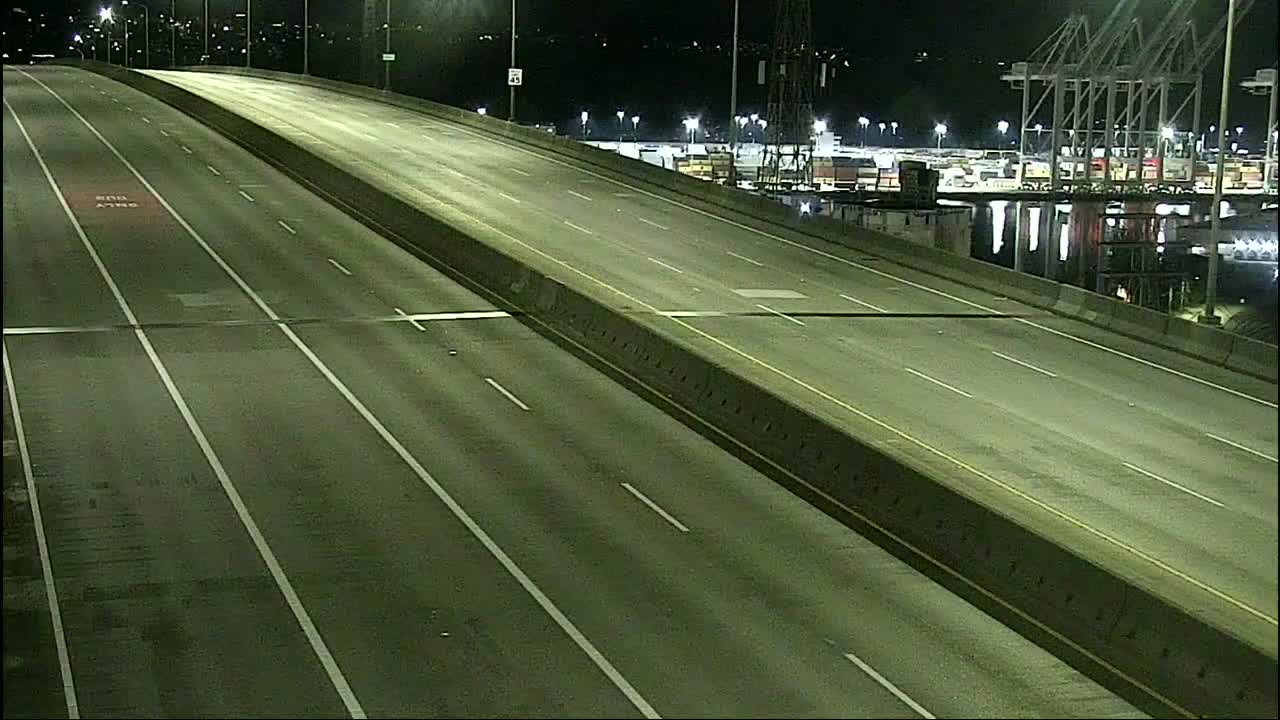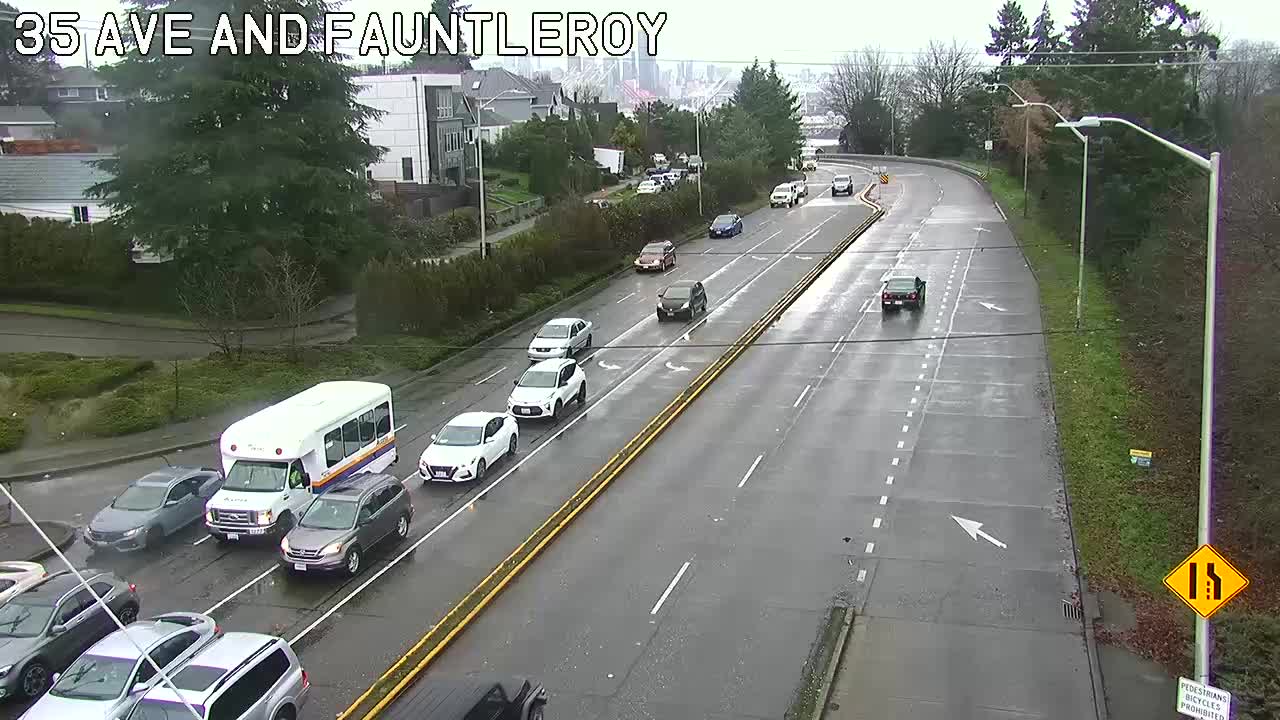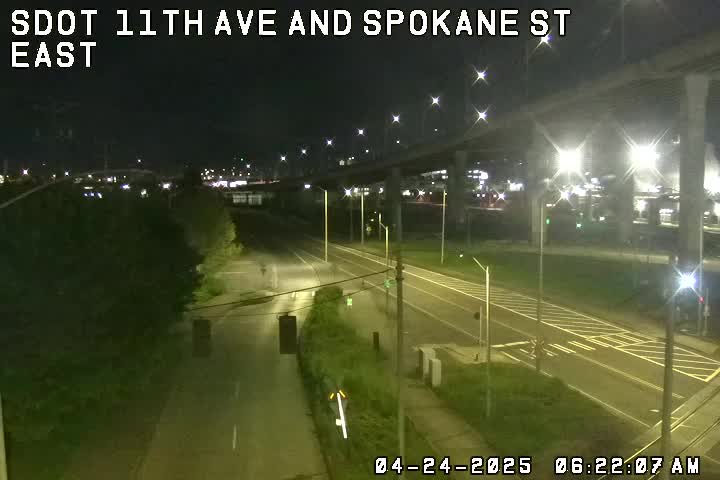 (SDOT MAP with travel times/video links; is the 'low bridge' closed? LOOK HERE)
7:01 AM: Good morning. One incident to report so far:
That's Bonair in upper Alki, where a tree/limb has fallen and is blocking the road. Thanks to those who sent photos and tips (206-293-6302 any time)!
8:16 AM: If you use East Marginal Way S., note that it's currently blocked between 14th Ave. S. (the South Park Bridge) and Ellis, because of a police response.
8:20 AM: The suspect who police were trying to get out of a car after a collision is now reported to be in custody and East Marginal will be reopened, per scanner.
11:04 AM: Caller says city crew is on Bonair now cleaning up the tree trouble.