6:55 AM: Crash reported on the westbound bridge at Harbor.
7:55 AM: SDOT says the crash and icy conditions have fully closed the WB bridge.
8:20 AM: Commenter says WB traffic is moving again. We are following up with SFD re: crash injuries.
11:10 AM: SFD tells us one man had a minor injury.
11:30 AM: According to a report summary from SPD, that person was a police officer:
At 0642 hours, officers responded to a 4-car collision on the westbound side of the West Seattle Bridge just west of the Delridge WY SW off ramp. Upon arrival, it was determined all westbound lanes needed to be shut down due ice covering all lanes creating a safety hazard for Seattle Fire, SPD on scene, and motorists. The jersey barrier that divides eastbound and westbound traffic was moved partially into the eastbound left lane as a result of the collision, so the left lane of the eastbound was also shut down. SDOT was requested and responded to assist with traffic control. SDOT also responded to salt the westbound lanes of the bridge. Once SDOT was finished salting the roadway and the vehicles involved in the collision towed from the scene, all westbound lanes were open for traffic. SDOT stayed on scene in the eastbound lane to address the left lane shutdown due to the jersey barrier partially in the roadway. One officer sustained minor injuries due to slipping on the icy roadway during the collision investigation.
Earlier:
6:01 AM: Good morning! It's Monday, March 6th.
WEATHER
The forecast for today: Partly sunny, chance of showers, high near 50.
TRANSIT TODAY
Water Taxi – Regular schedule.
Metro – Regular schedule, but trip cancellations remain possible, so check notification channels such as @kcmetroalerts.
Washington State Ferries' Triangle Route continues on the 2-boat schedule; check here for alerts/updates and see Vessel Watch for boats' locations.
SPOTLIGHT TRAFFIC CAMERAS
Delridge cameras: Besides the one below (Delridge/Henderson), cameras are also up at Delridge/Genesee, Delridge/Juneau, Delridge/Orchard, and Delridge/Oregon.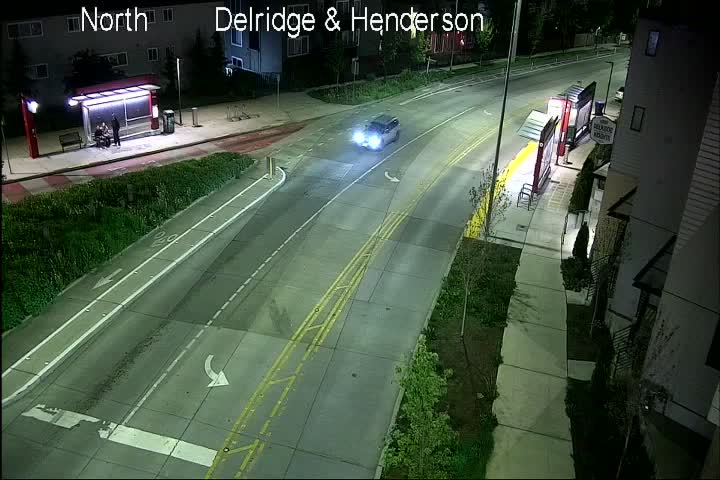 High Bridge – the camera at the top: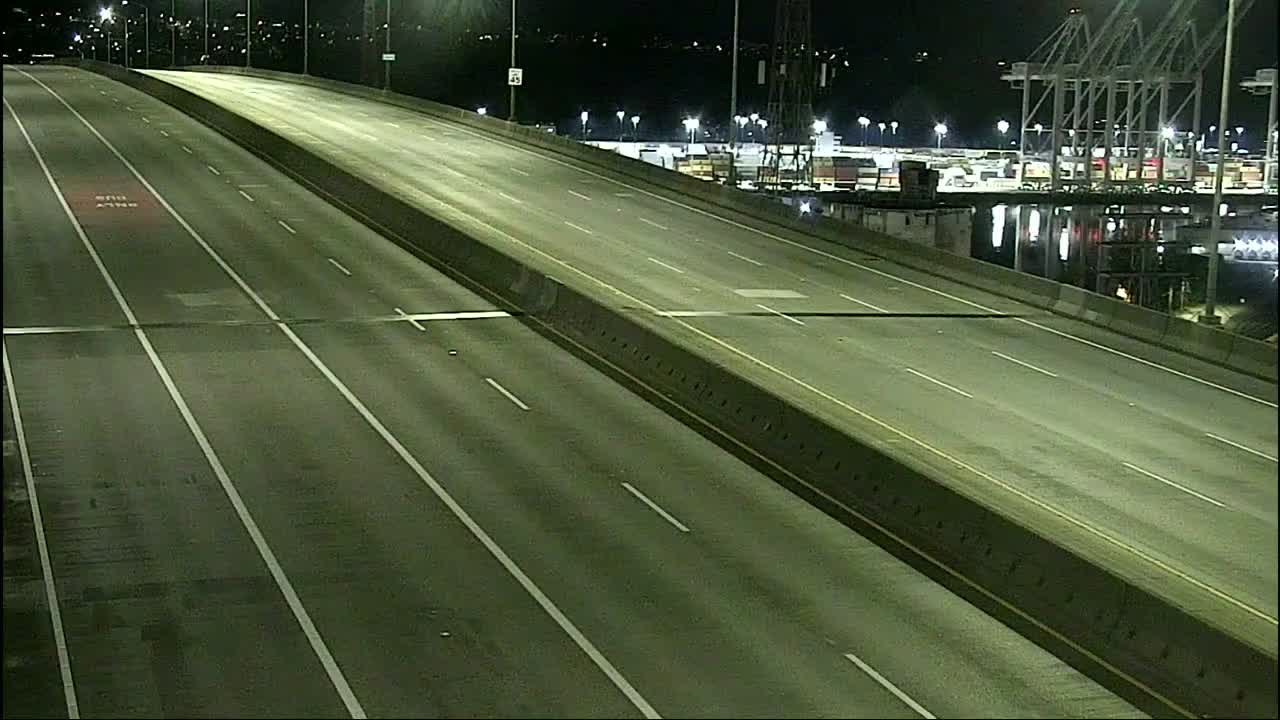 High Bridge – the view from its southwest end (when SDOT points the 35th/Avalon/Fauntleroy camera that way):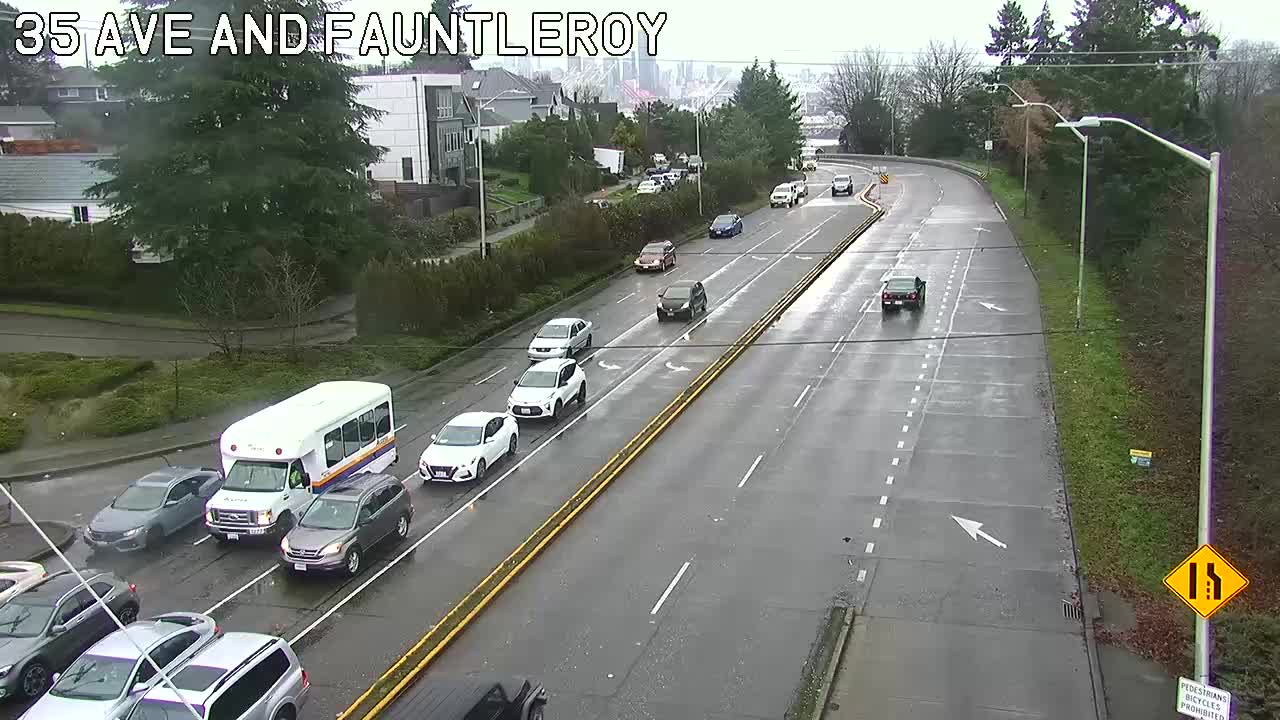 Low Bridge – looking east to west (unless SDOT turns the camera):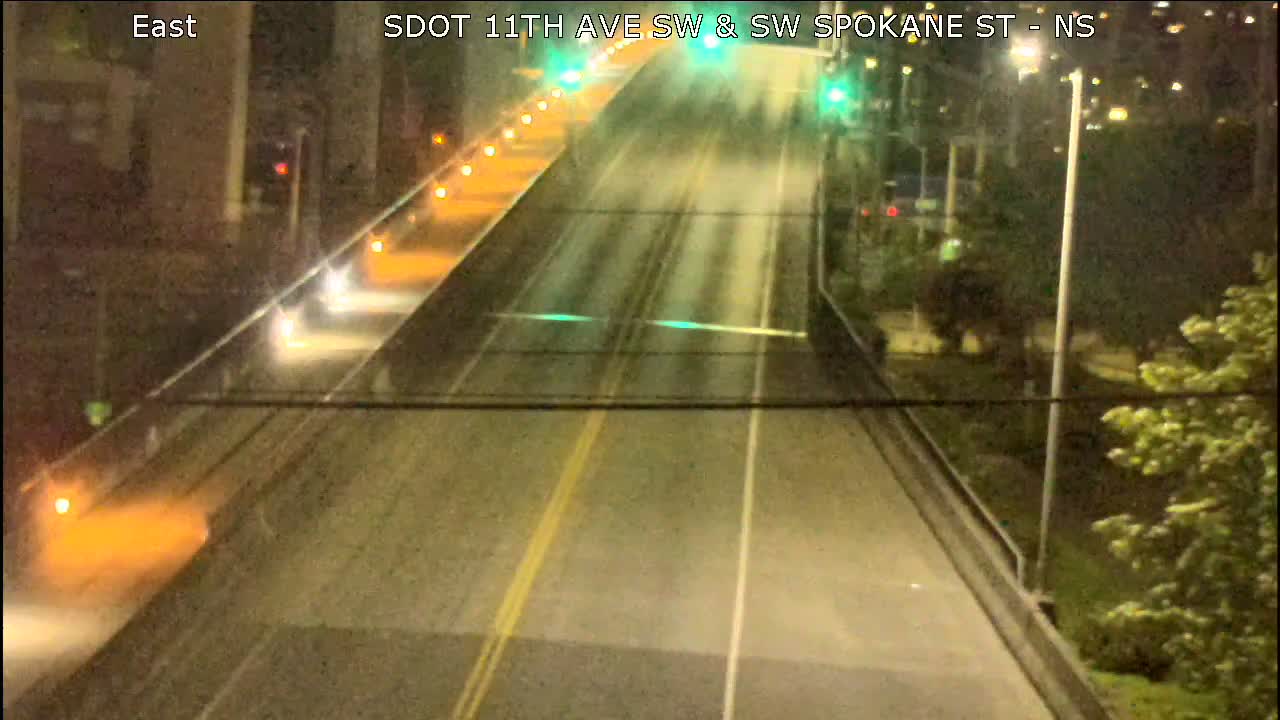 1st Ave. S. Bridge – another route across the river: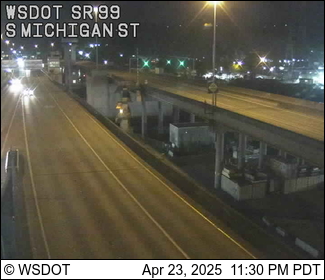 Highway 99: – the northbound side at Lander. MORE TRAFFIC CAMS: See all working traffic cams citywide here, most with video options; West Seattle and vicinity-relevant cameras are on this WSB page.
BRIDGE INFO: Are movable city bridges opening for vessels? Check the @SDOTBridges Twitter feed.
If you see a problem on the bridges/streets/paths/bay, please text or call us (when you can do it safely, and after you've reported to authorities if needed) – 206-293-6302.