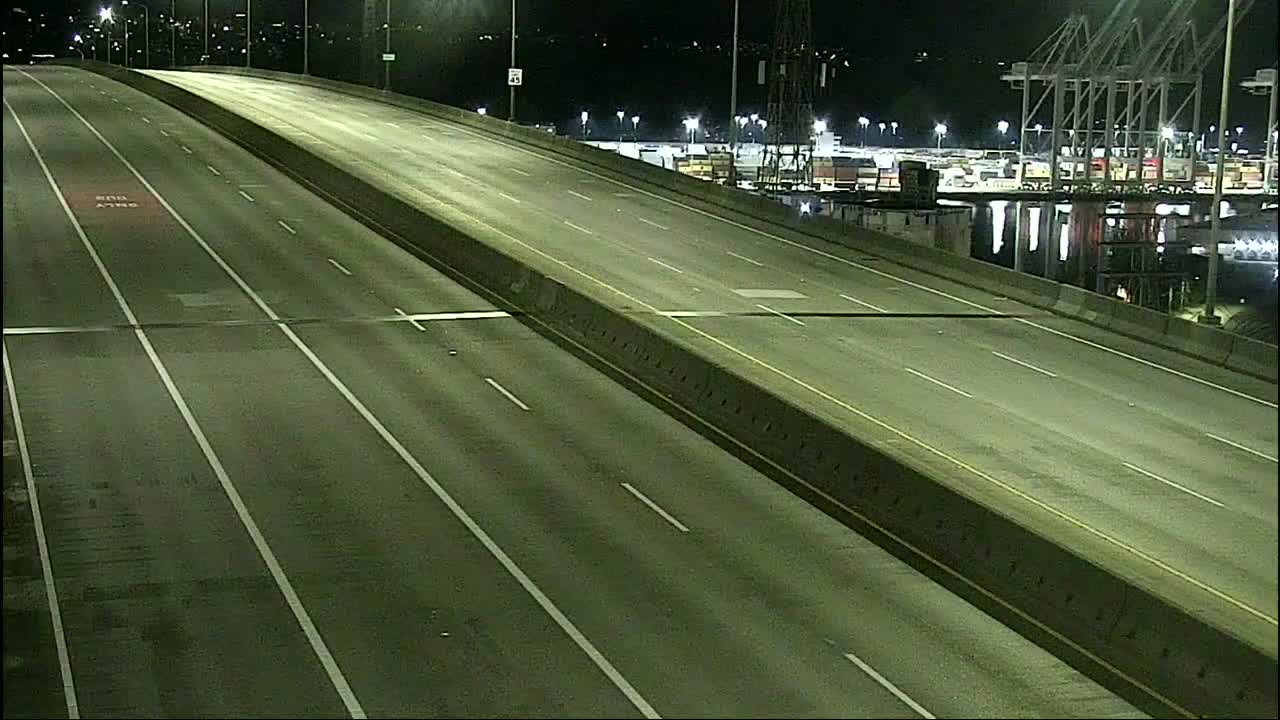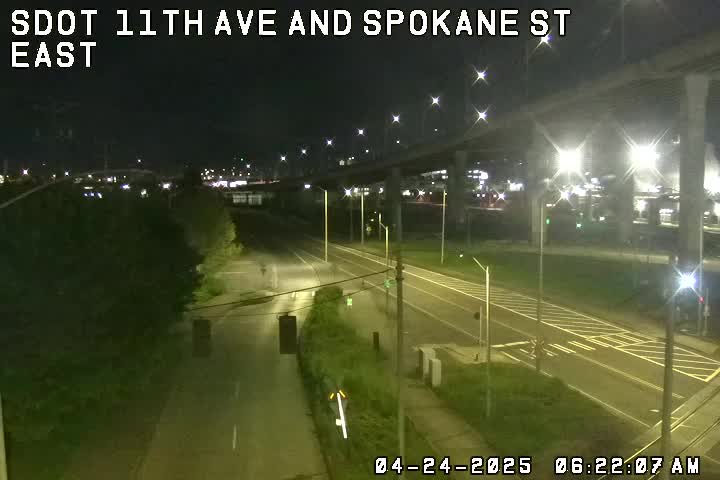 (SDOT MAP with travel times/video links; is the 'low bridge' closed? LOOK HERE)
5:22 AM: Good morning! It's cold enough that most of last night's snow is still around, though the next round isn't due until tomorrow. This morning, your sidewalks and side streets will be the biggest challenges. Some links to check:
Metro – on regular routes
SDOT – winter-weather-response map shows where crews have been working
More traffic cameras – here
SCHOOL CHANGES (updated 8:05 am)
Highline Public Schools – 2 hours late
Holy Family School – 1 hour late, BASS available at 8, school starts at 9
Holy Rosary School – 10:30 start, no am BASE, no am preschool
Hope Lutheran School – 2 hours late, doors open 10:15, school begins 10:30
Kennedy Catholic HS – closed today; freshman retreat activities postponed to Friday
Our Lady of Guadalupe – 2 hours late
Seattle Lutheran High School – will start at 10:30 am
Tilden School – Open as usual for families and staff who can get there safely
Info to add? Text or call our 24/7 hotline – 206-293-6302
7:03 AM: Still no official trouble reports or transit alerts, but in comments below, Steven reports, "Route 56 is stuck on Admiral Way coming out of Alki" and Sam reports, "The 37 that runs by Alki Beach around 6:35 never showed."
7:20 AM: Thanks for the updates on what you're seeing, once you get to where you're going (or if you're a passenger – bus or otherwise). As for us, here's the video view from a few minutes ago at California/Thistle:
Our two-arterial look around. Breezy now too and a bit of blowing snow. pic.twitter.com/BFI5JH8EWV

— West Seattle Blog (@westseattleblog) February 22, 2018
8:27 AM: If you drive surface Spokane St., be advised there's a vehicle-fire response at Colorado, which is just west of 1st Ave. S. Haven't heard which direction. (update) Per scanner, it's a "small RV fire" partially extinguished by the RV's occupant.
8:41 AM: 2-car crash reported at 30th/Brandon.
10:19 AM: Police are responding to a downed-wire report at SW Raymond and High Point Drive.
10:25 AM: Also from the scanner, reports of debris on the eastbound bridge from 35th SW – wood on the road.
10:30 AM: Thanks again to everyone who has provided info via comments this morning, in longstanding WSB tradition. Sarah reports, "The police have taped off 30th Ave just North of Juneau all the way to Brandon due to road conditions and the earlier accident at 30th and Brandon."
THURSDAY AFTERNOON NOTE: Except for side streets in the shade, roads have cleared up – first the snow melted, then it dried in the breeze. No new snow expected for the remainder of today – but stand by for a forecast update later, and SDOT's plans.