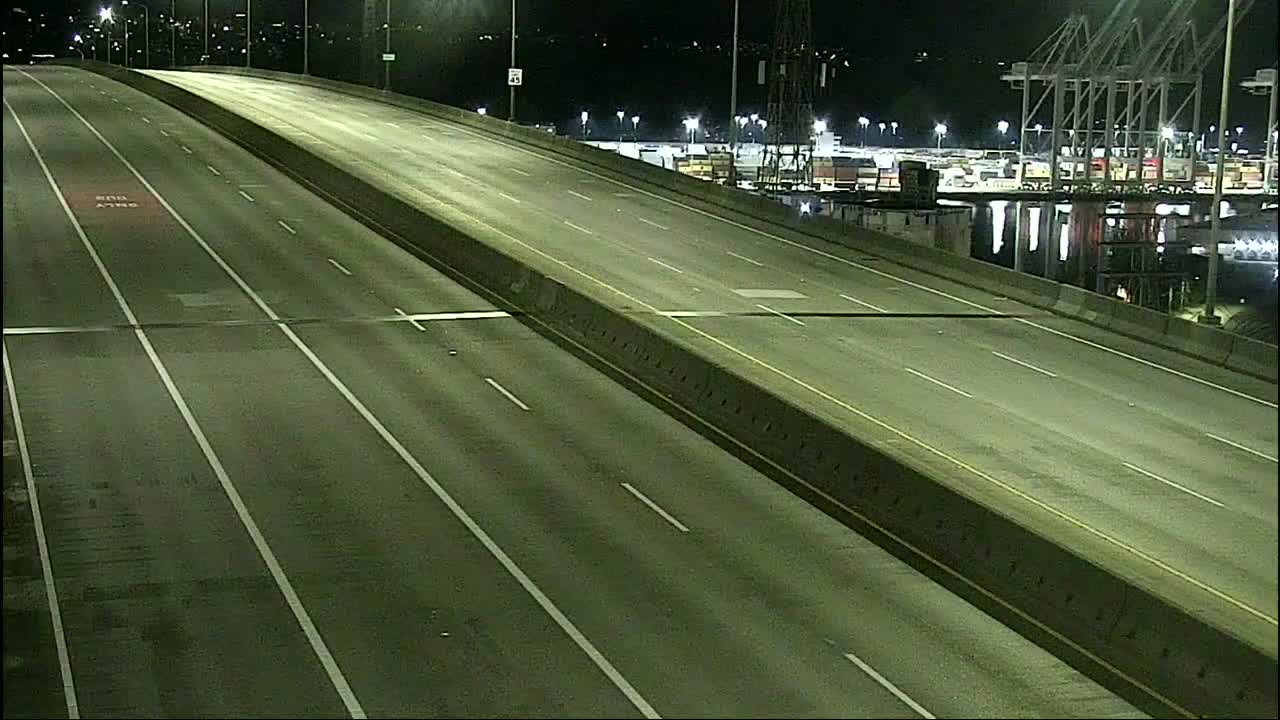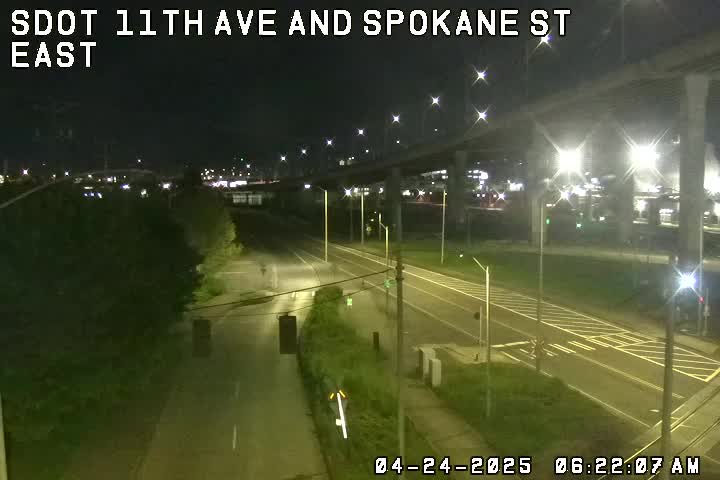 (SDOT MAP with travel times/video links; is the 'low bridge' closed? LOOK HERE)
6:35 AM: Good morning! No incidents reported so far in/from West Seattle.
59TH/ADMIRAL ALL-WAY STOP: Last week, we reported that SDOT planned to make the 59th/Admiral change "Monday or Tuesday" of this week. We've been checking, and hadn't seen any work by late Tuesday afternoon. Now we've learned crews were working at the intersection late last night. We plan to follow up with a firsthand look in the next hour or so, but in the meantime, if you travel through there, heads-up.
6:54 AM: Still no incidents in the area. One more heads-up – you might see school buses out in force today and tomorrow; a local driver tells us they'll be practicing their routes, one week in advance of the start of classes at Seattle Public Schools.
7:11 AM: Still incident-free – and cloudy. Meantime, in case you missed it Tuesday evening – the new crosswalk that's been years in the planning on the west side of Alaska/Fauntleroy/39th is now open.
7:56 AM: Just crossed the bridge, headed toward downtown to cover a court hearing. Aside from a little slowing toward the crest (we enter the bridge from Fauntleroy Way), fairly fast-moving, and 15 minutes after leaving HQ, we're already on 4th Avenue. One right-lane closure on 4th for the paving project, a bit north of the bridge, and more lane-narrowing near Walker, but no backup.