(SDOT MAP with travel times/video links; is the 'low bridge' closed? LOOK HERE)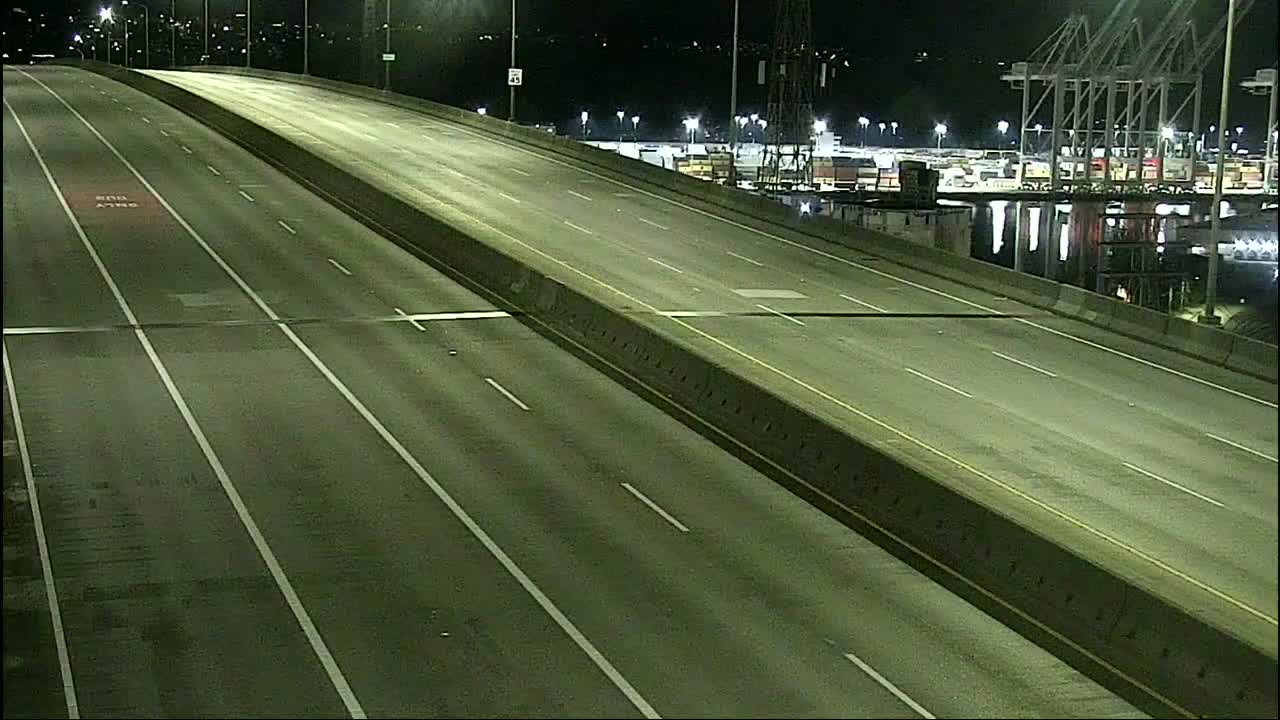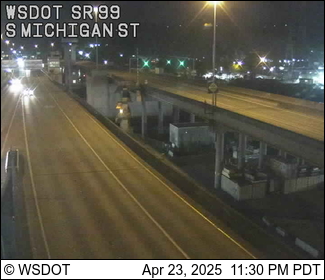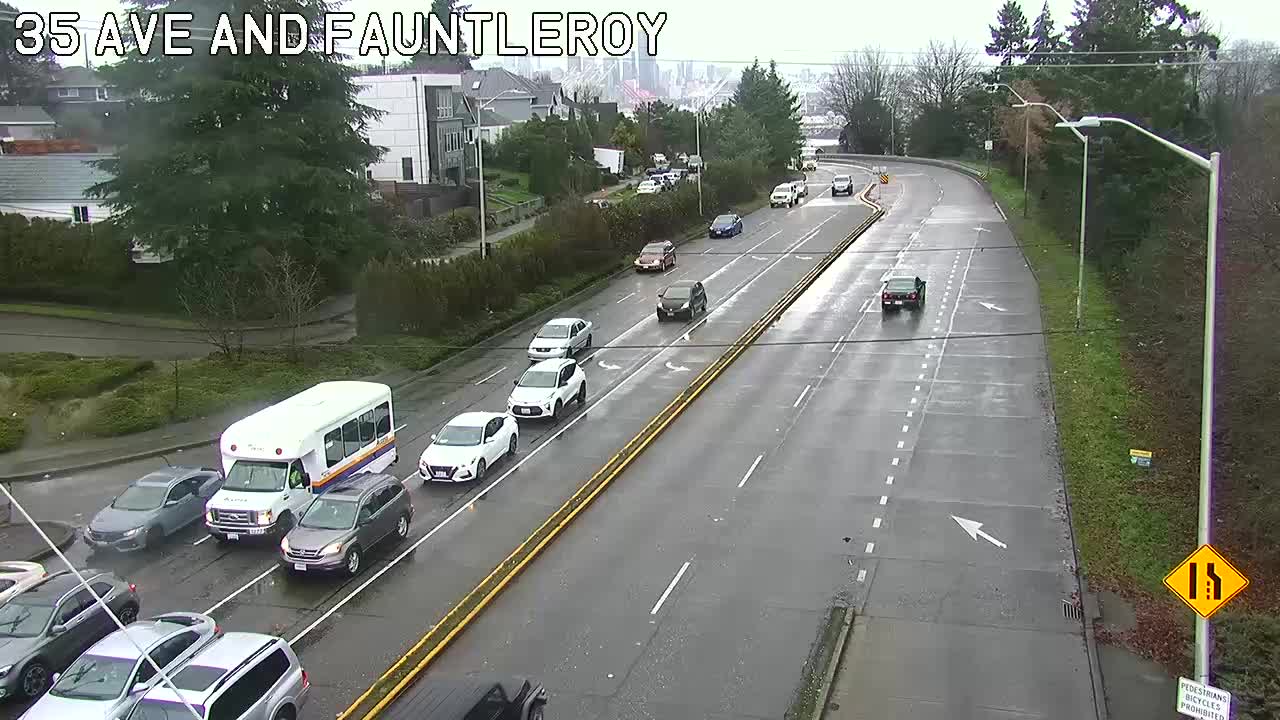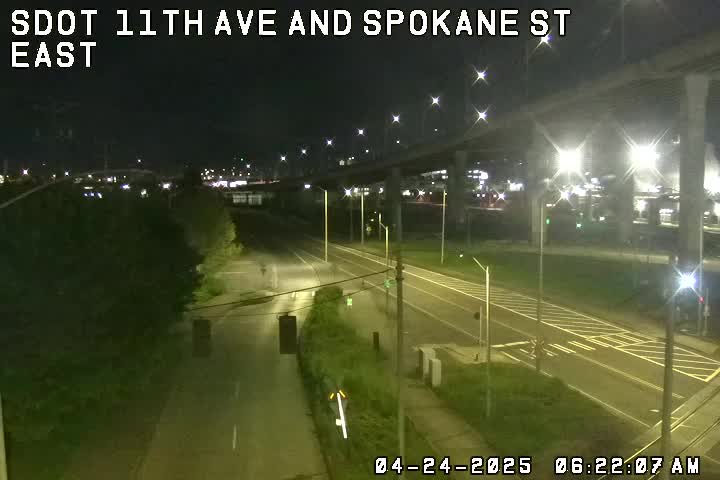 (Click any view for a close-up; more cameras on the WSB Traffic page)
7:20 AM: Chilly but quiet morning so far. No incidents in/from West Seattle.
TONIGHT: Interested in the Fauntleroy Boulevard project? Be at tonight's West Seattle Transportation Coalition meeting (6:30 pm, Neighborhood House's High Point Center, 6400 Sylvan Way).
7:52 AM: Metro just announcef that the 7:38 am Route 57 "did not operate this morning."
8:17 AM: Texter says the Avalon/Spokane signal is flashing again.
9:59 AM: WSDOT has just announced two things of note – first, overnight lane closures on I-5 this Saturday night:
Late night drivers should expect delays on northbound Interstate 5 starting Saturday night, Feb. 25, into early Sunday morning, Feb. 26. Washington State Department of Transportation crews need to close several lanes of the freeway between State Route 599 and I-90 to perform routine maintenance on the overhead messaging signs.

Crews will close up to four lanes beginning with the left lane at 10 p.m. Traffic will be reduced to one lane by midnight.

The northbound I-5 off-ramp to Corson Avenue/South Michigan Street will also be closed beginning at 10 p.m. Saturday. All lanes and ramps will reopen by 6 a.m. Sunday.
Also, the Alaskan Way Viaduct's next inspection closure is set for March 4-5, with some extra closures both days on Highway 99 north of the Battery Street Tunnel.
11:13 AM: And more work announced for THIS weekend. From WSDOT:
Drivers heading into Seattle by way of the 1st Avenue South Bridge on Saturday morning should prepare for possible delays.

Washington State Department of Transportation bridge maintenance crews will close the two right lanes of northbound State Route 99 at the bridge from 6:30 to 11:30 a.m. Saturday, Feb. 25, for bridge deck repair work.

The 1st Avenue South Bridge will still open to boat traffic during the maintenance work. If a vessel requests an opening, crews will clear and open the bridge for the vessel, then reset traffic control, which could prompt further delays.