(SDOT MAP with travel times/video links; is the 'low bridge' closed? LOOK HERE)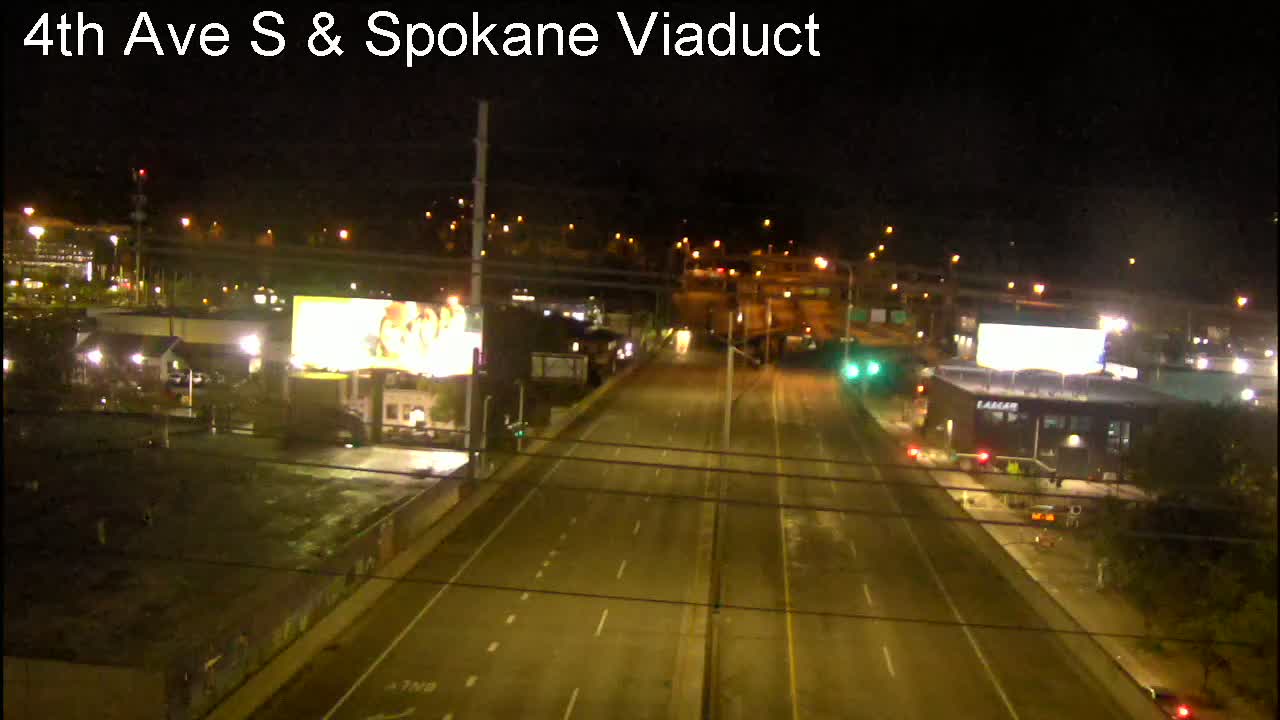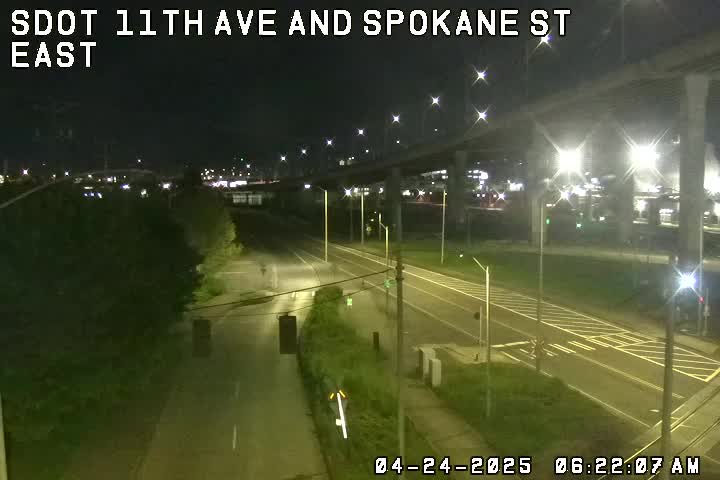 (Click any view for a close-up; more cameras on the WSB Traffic page)
5:38 AM: We're launching early this morning because it's already a troubled morning commute:
-Texter says a car spun out on the eastbound West Seattle Bridge and is blocking the left lane. No injuries reported (no Seattle Fire dispatch).
-If you take northbound I-5 from points south of the West Seattle Bridge, it's closed because of a deadly crash overnight at Michigan.
-The Vashon Water Taxi is canceled again this morning (as it was last night) because of strong wind.
Watch out for road ice – temperatures are below freezing this morning.
6:12 AM: Another reader says the crash on the bridge is still blocking the two left lanes. It's out of camera range, and SDOT hasn't tweeted about it, so if you're on a bus or otherwise in a passenger seat and you have an update (tow truck on scene or …) please comment.
Also, SFD is responding to a crash on NB 99 at Henderson – that would be south of the bridge. And Metro says the NB I-5 crash at Michigan is continuing to affect transit routes, even ones miles from the scene.
6:23 AM: The crash is near the crest of the EB West Seattle Bridge. Meantime, most lanes have reopened at the scene of the deadly NB I-5 crash at Michigan
6:41 AM: Thanks for the update in comments – bridge crash is reported to have cleared. And all lanes on NB I-5 at Michigan have reopened after that crash investigation (original incident was at 2 am). The SFD call for the NB 99/Henderson crash has closed.
7:21 AM: New problem! SDOT says a stall in the NB Battery Street Tunnel is backing up The Viaduct.
Meantime, there's a medic response on the SFD 911 log as 38th/Alaska.
7:27 AM: SDOT says the Battery Street Tunnel stall has cleared, but as always …"residual delays" will remain for a while.
8:08 AM: It's been such a busy morning, we forgot to mention that – as far as we know – another day of streetlight work on the west end of the bridge is scheduled today between 9 am and 4 pm. Details here.