(SDOT MAP with travel times/video links; is the 'low bridge' closed? LOOK HERE)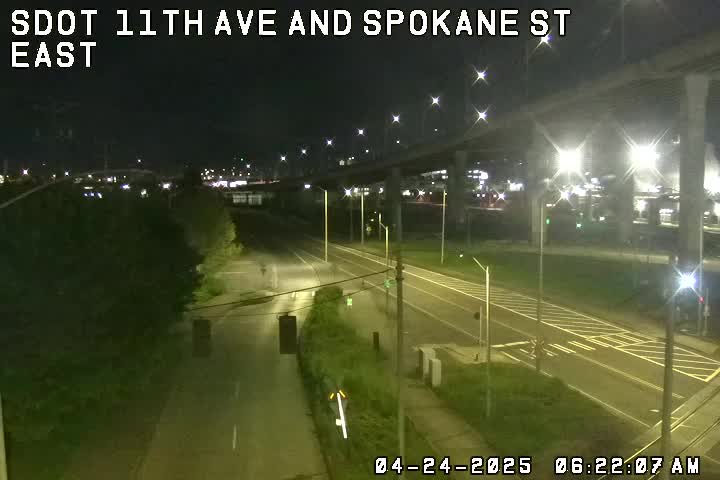 (Click any view for a close-up; more cameras on the WSB Traffic page)
7:26 AM: Good morning! No incidents but frosty out there – below freezing for the first time since the cold snap began.
WINTER STORM WATCH: If you missed it last night – we're under one for Thursday morning until Friday morning. Here's the latest version, as of early today. Might bring a few inches of snow, forecasters say.
SDOT'S WINTER WEATHER MAP: Check here to see which roads have been treated most recently. And if you notice any problem spots – let SDOT know; Monica e-mailed to say the bicycle path eastbound out of West Seattle had been oversalted yesterday.