(SDOT MAP with travel times/video links; is the 'low bridge' closed? LOOK HERE)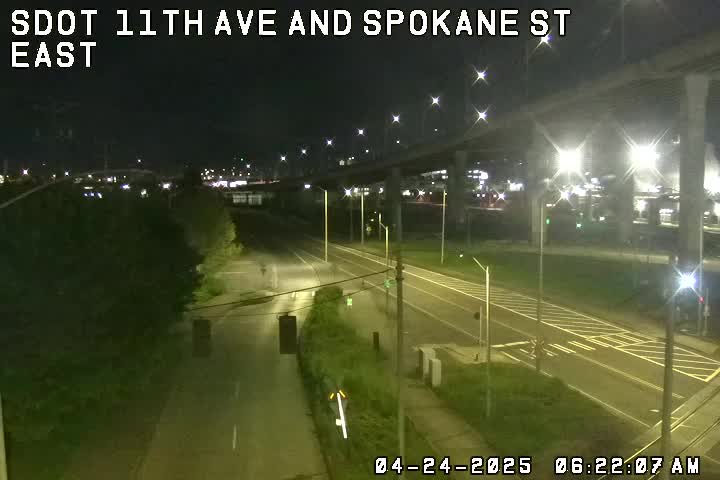 (Click any view for a close-up; more cameras on the WSB Traffic page)
7:03 AM: Good morning! No incidents right now in/from West Seattle and vicinity. Road-work reminders:
FAUNTLEROY/HUDSON: We noticed lane reductions here while driving through the area last night, and Hudson itself was blocked. Looked like something ongoing.
PAVING ALERT: It's not raining, which means the lower Spokane St. paving plan for today might be on, scheduled to start after 9 am. We'll be checking. Here again are the details.
4TH AVENUE REMINDER: For the next few months, 4th Avenue has lane closures on the south side of downtown because of the Yesler Way bridge replacement. This came up in comments yesterday. The long-term alert is here.
One more note:
WEST SEATTLE TRANSPORTATION COALITION: WSTC has changed its night/location for this month's meeting – 6:30 pm tonight at The Kenney. (7125 Fauntleroy Way SW)
7:54 AM: Big response for a possible fire at Highland Park Way and Kenyon, but it's just been canceled, except for two units, as they haven't found the reported fire yet.