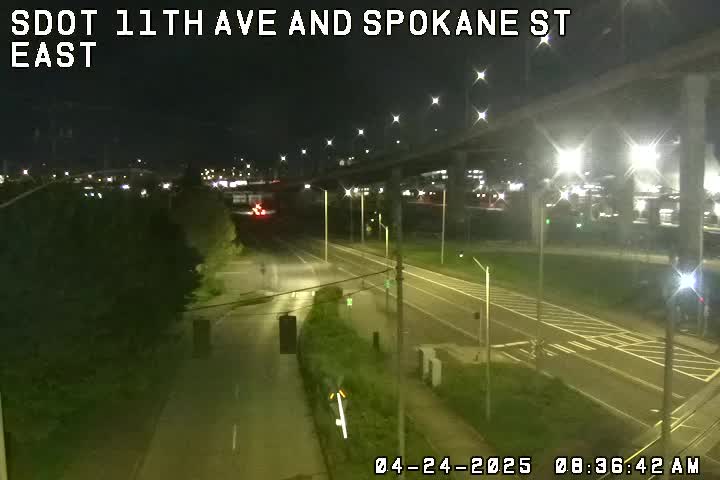 (SDOT MAP with travel times/video links; is the 'low bridge' closed? LOOK HERE)
7:29 AM: Getting a late start on the traffic report because other news has been breaking. We start with word of a stalled semitruck blocking a lane on NB I-5 on the south end of downtown, so if you're headed for 5, be forewarned.
WATER TAXI: The smaller Spirit of Kingston continues on the West Seattle run, per WT alert, until this evening.
STADIUM ZONE: Mariners host the Padres at (corrected) 3:40 pm.
99 CLOSURE REMINDER: Remember that southbound Highway 99 is scheduled to close between the Battery St. Tunnel and West Seattle Bridge from late Friday night until early Monday.
ALKI ALERT FOR SUNDAY MORNING: The Cosmo 7K run on Sunday morning will close Alki Avenue for a while. The run starts at 9:30 am.
7:38 AM: Transit alert from Metro:
Transit Alert – Route 56 to downtown Seattle due to leave Alki at 7:49 AM will not operate this morning.

— King County Metro🚏🚎 (@kcmetrobus) September 12, 2018
8:31 AM: Now reporting "live" from bridge traffic while headed on an errand. More backed up than usual from the Fauntleroy end (at least compared to our other departures in the same timeframe) – the near-stop started close to the bridge entrance.
8:51 AM: 20 minutes to cross the bridge to the I-5 exit. Things moved a bit faster starting around the crest.