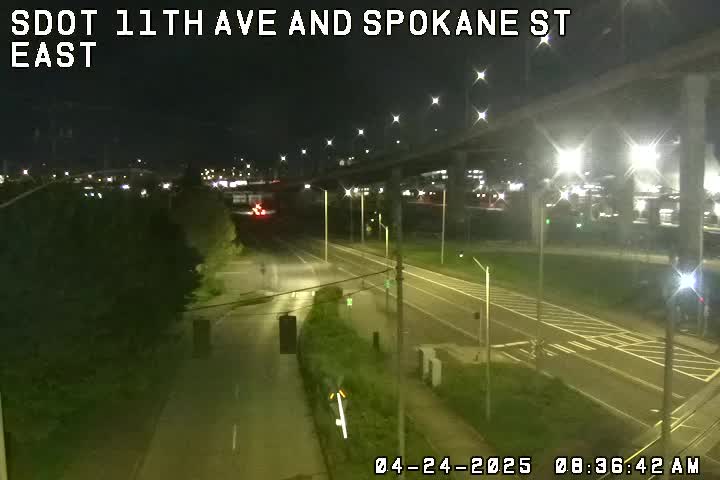 (SDOT MAP with travel times/video links; is the 'low bridge' closed? LOOK HERE)
7:06 AM: Good morning! We start with word of a crash on NB 99 blocking the right lane at the Battery St. Tunnel. Speaking of 99:
HIGHWAY 99 CLOSURE REMINDER: WSDOT will close SB 99 between the Battery St. Tunnel and West Seattle Bridge from 11:59 pm Friday night to 11:59 pm Sunday.
COSMO 7K: This race will close Alki Avenue for a few hours Sunday morning.
7:13 AM: WSDOT says the 99 crash has cleared.
7:18 AM: Inbound alert – crash reported on the westbound high bridge at Delridge.
7:56 AM: SFD has closed that incident. More Battery St Tunnel trouble – a spinout on the SB side has closed the tunnel per SDOT.
8:19 AM: Cleared.