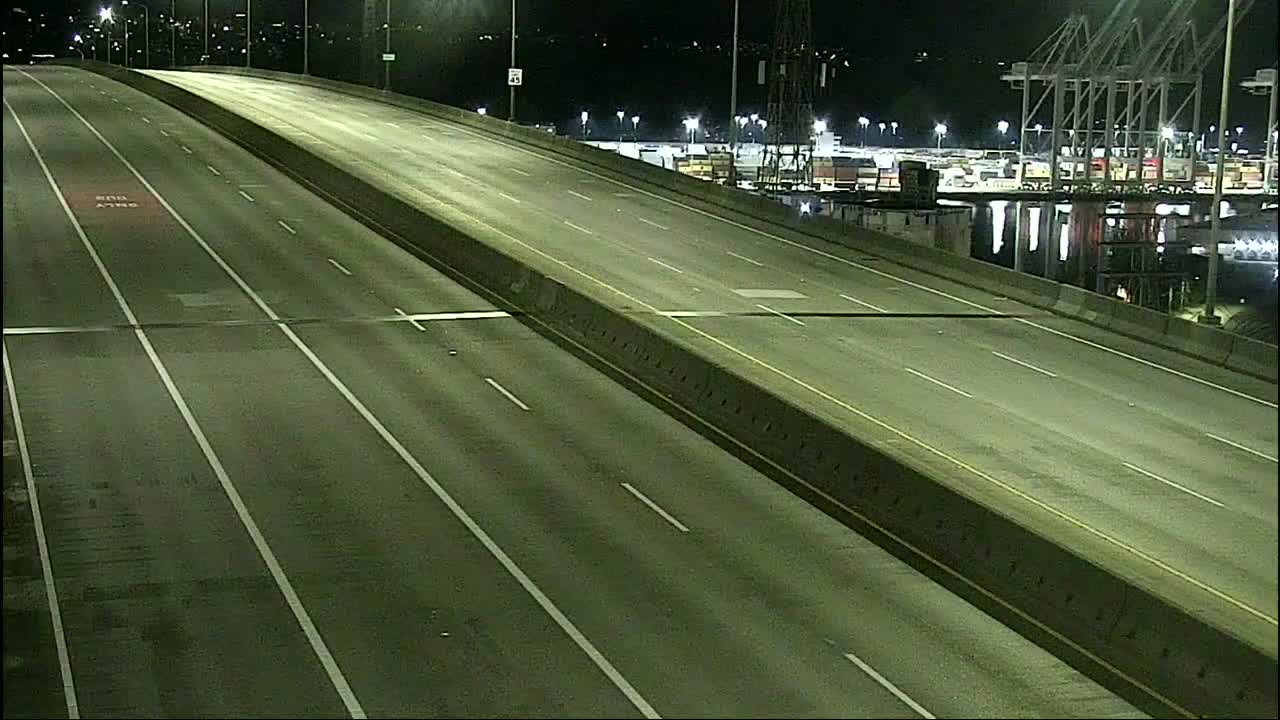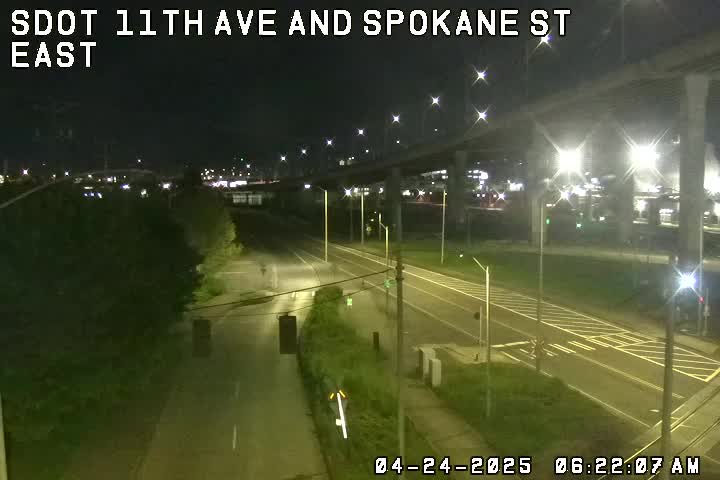 (SDOT MAP with travel times/video links; is the 'low bridge' closed? LOOK HERE)
6:59 AM: Good morning! Much-better weather this morning. But there's one outbound problem – on NB I-5 downtown, the left lane is closed near Seneca, and that's backing things up.
BRIDGE CLOSURES: The overnight closures for streetlight work have now moved to the eastbound side of the west end of the West Seattle Bridge.
STADIUM ZONE: This weekend's lineup – Mariners are home vs. Texas at 7:10 tonight, 6:10 Saturday night, 1:10 pm Sunday; Sounders FC plays at home vs. Toronto at noon Saturday.
7:20 AM: If you use East Marginal south of the West Seattle Bridge, SDOT warns that the light at Hudson is flashing and that's leading to backups stretching to the 1st Avenue South Bridge. They are sending a crew.
7:25 AM: The NB I-5 problem at Seneca is cleared, WSDOT says. Long residual backups, though.
7:55 AM: New trouble. Multiple-vehicle (6 or 7, says a reader) crash on the eastbound bridge approaching the crest, reportedly blocking the transit lane.
8:05 AM: SDOT says the East Marginal/Hudson light is back to normal.
8:48 AM: No update on the bridge crash, but if you are coming into West Seattle on the westbound bridge, SDOT reports a stalled vehicle is blocking one of the turn lanes to southbound 35th SW.
8:55 AM: SDOT now confirms the bridge crash has cleared.
9:07 AM: And the 35th/Fauntleroy problem has cleared too.
9:57 AM: One more weekend alert – eastbound I-90 work will add a lot of time if you're heading that way – here are the details from WSDOT.