12:47 AM: We've been covering a post-midnight shooting on partner site White Center Now, but we're also hearing that Seattle Police are helping search, since the suspect was last seen headed this way, so we wanted to make sure you knew that ongoing coverage is here.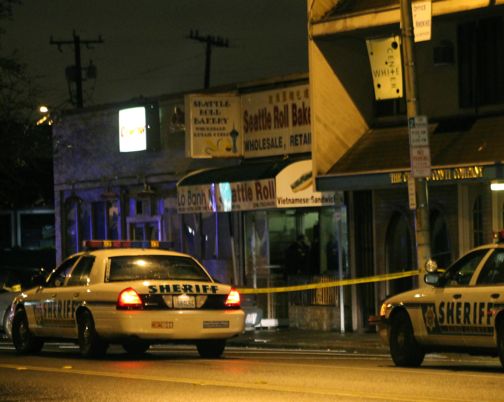 2:21 AM: We've updated the WCN story with video of King County Sheriff's Office spokesperson Sgt. Cindi West confirming the victim was killed, and that it apparently happened during a robbery at Seattle Roll Bakery. No arrest so far, but there were witnesses, so Sgt. West is hopeful there will be a description to share later this morning.
5:30 AM: Once that new information is out, we'll have updates here and on WCN. TV crews are live in WC for the morning newscasts, but the reports we've seen so far haven't had anything more than what we all learned from Sgt. West three-plus hours ago.