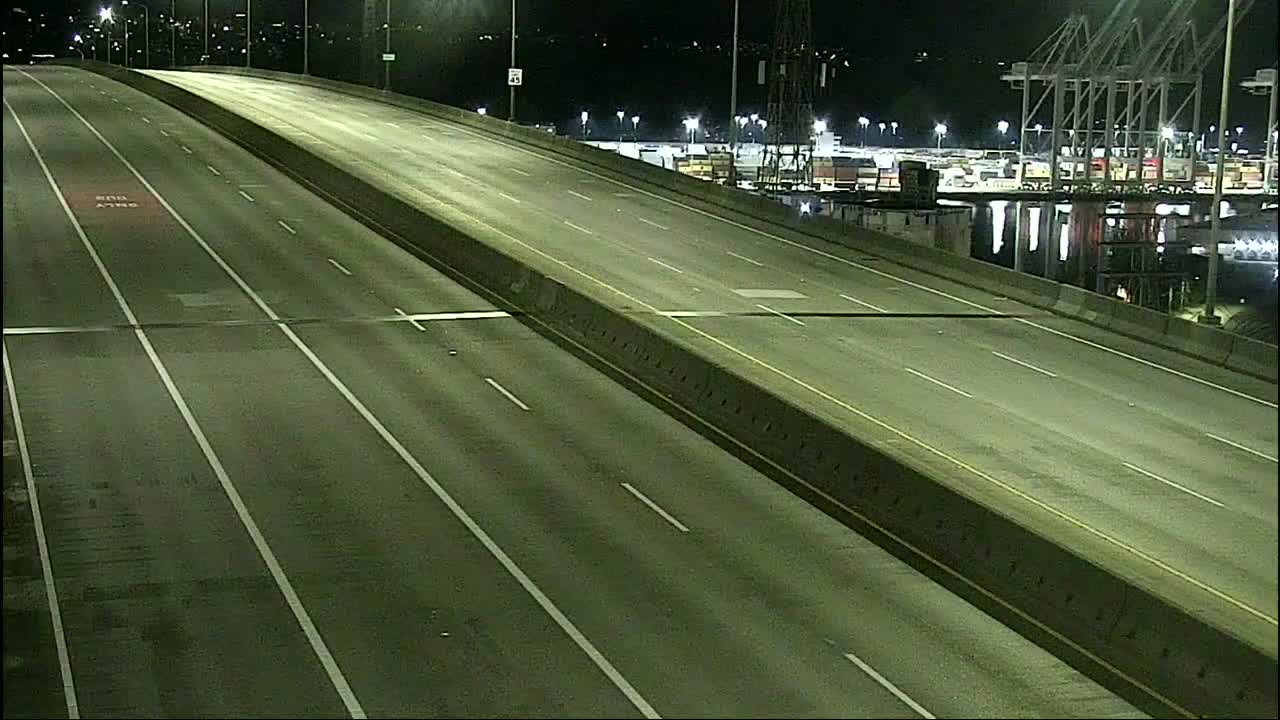 10:09 AM: Thanks for the tip. Unannounced "road work" is closing two lanes on a significant section of the eastbound bridge, so if you have to head out, give yourself extra time.
10:51 AM: Tipster Lora sends this photo of where the crew is working:
And we have since found a brief mention of it on the SDOT "On the Move" blog – described as "generally between 8 am and 5 pm … West Seattle Freeway – Helping to complete small improvements, with various traffic impacts."
12:50 PM: As noted by commenter Onion and tweeted by SDOT, this work appears to be done.