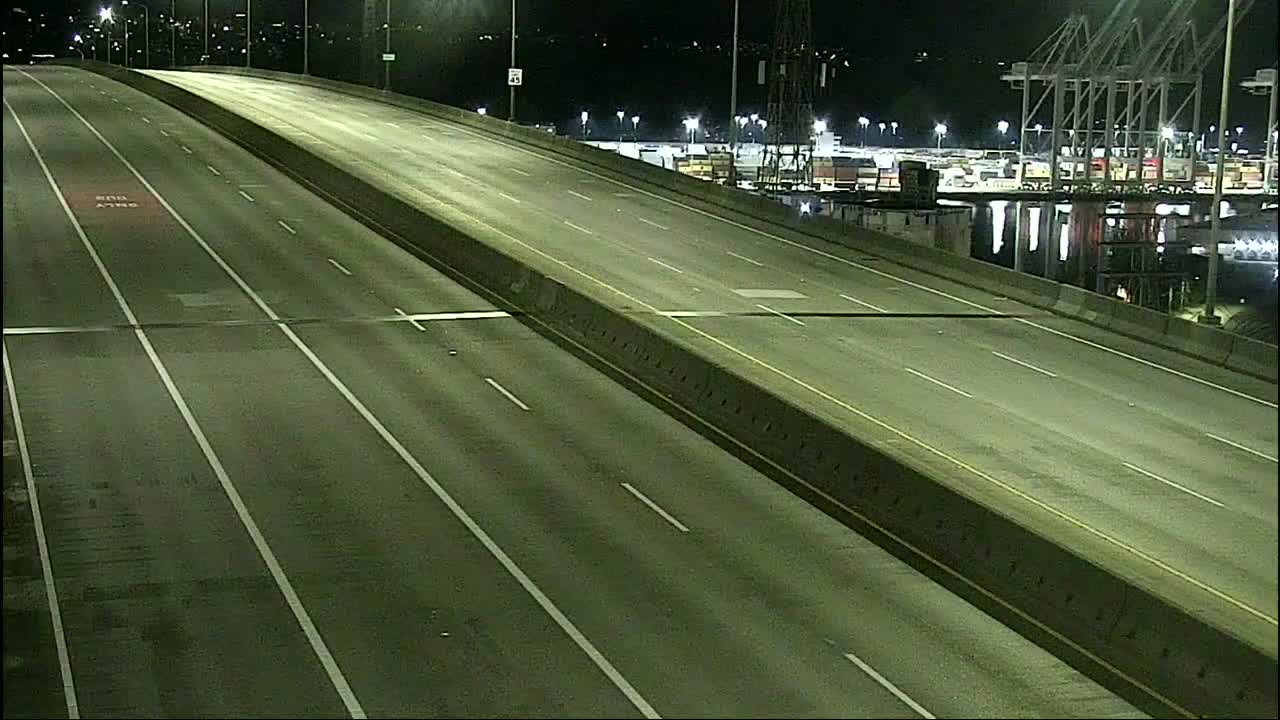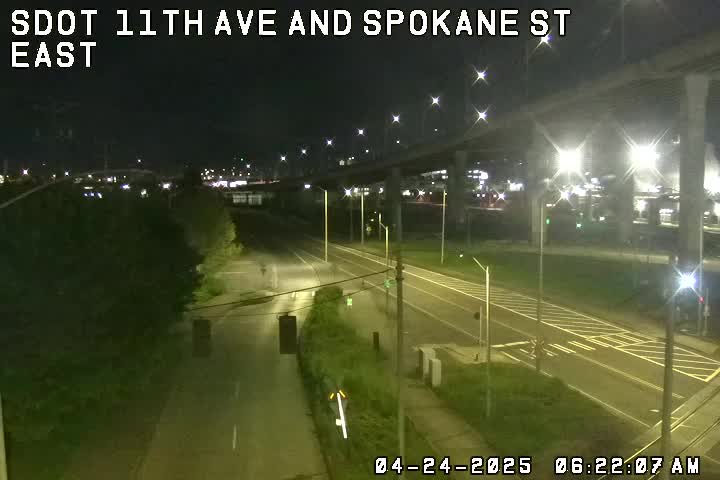 (SDOT MAP with travel times/video links; is the 'low bridge' closed? LOOK HERE)
7:06 AM: The city's cameras are back. Meantime, SFD has just been dispatched to a two-car crash reported on the left side of NB 99 just north of the West Seattle Bridge.
7:13 AM: SDOT says the crash is blocking the left lane. Via scanner, SFD says the scene is about half a mile north of the bridge.
7:18 AM SDOT says 2 lanes are blocked.
7:36 AM: Crash scene cleared.
9:43 AM: Multiple-vehicle crash on the eastbound West Seattle Bridge at the high rise.