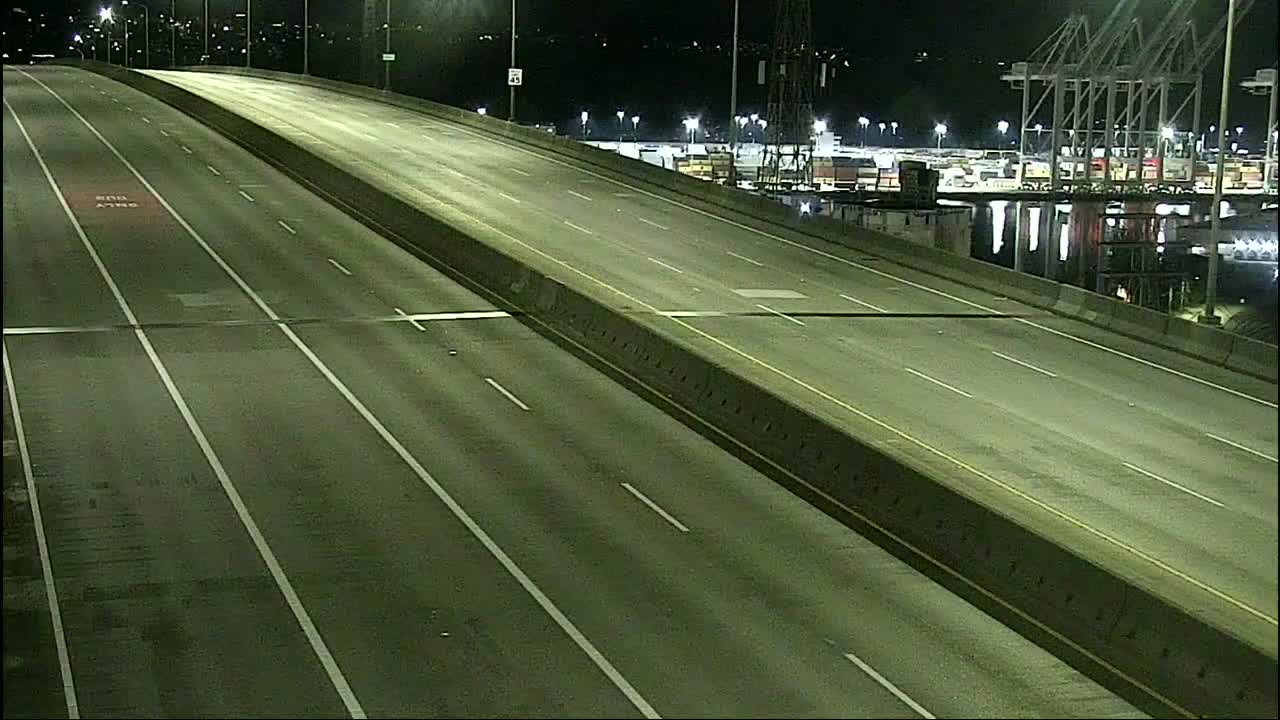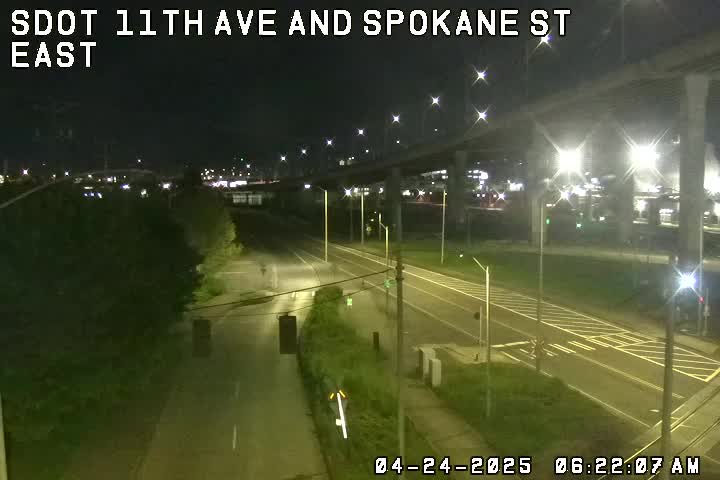 (SDOT MAP with travel times/video links; is the 'low bridge' closed? LOOK HERE)
6:57 AM: One incident in the area so far – 1st Avenue South is closed south of the West Seattle Bridge, to Hudson, because of a crash at 1st/Andover [map] that killed a bicyclist.
7:05 AM: Traffic Collision Investigation Squad detectives are investigating that crash so the closure could last hours.
Further south, there's also now an emergency response to a 3-vehicle crash toward the north end of the northbound 1st Avenue S. Bridge.
7:29 AM: WSDOT says two lanes on the 1st Ave. S. Bridge have reopened, but the HOV lane remains blocked.
8:06 AM: Per scanner, southbound 1st Avenue S. will be reopening south of the West Seattle Bridge; northbound will remain blocked as the investigation continues.
8:36 AM: Northbound I-5 trouble downtown – a crash response at the Convention Center.
Meantime, one transit note – no Metro alerts about cancellations in this area (so far) today, but we did ask yesterday about the multiple recent Route 56 alerts, and this story published last night is the result.
8:51 AM: A reminder from SDOT:
Reminder: 1st Ave S is closed to NB traffic from S Hudson St to S Spokane St due to a crash investigation. SB is open. pic.twitter.com/Zo4mlYM4AU

— seattledot (@seattledot) November 21, 2017
9:04 AM: 1st Avenue S. is now clear.
9:22 AM: Thanks again for sharing info when you see a problem your West Seattle neighbors should know about – if/when you can safely/legally use your phone, text or call our 24/7 hotline, 206-293-6302 – thank you!
10:20 AM: SPD now has published an SPD Blotter update that says the bicyclist who was killed by a hit-run driver was a 61-year-old man. No description of the vehicle yet.