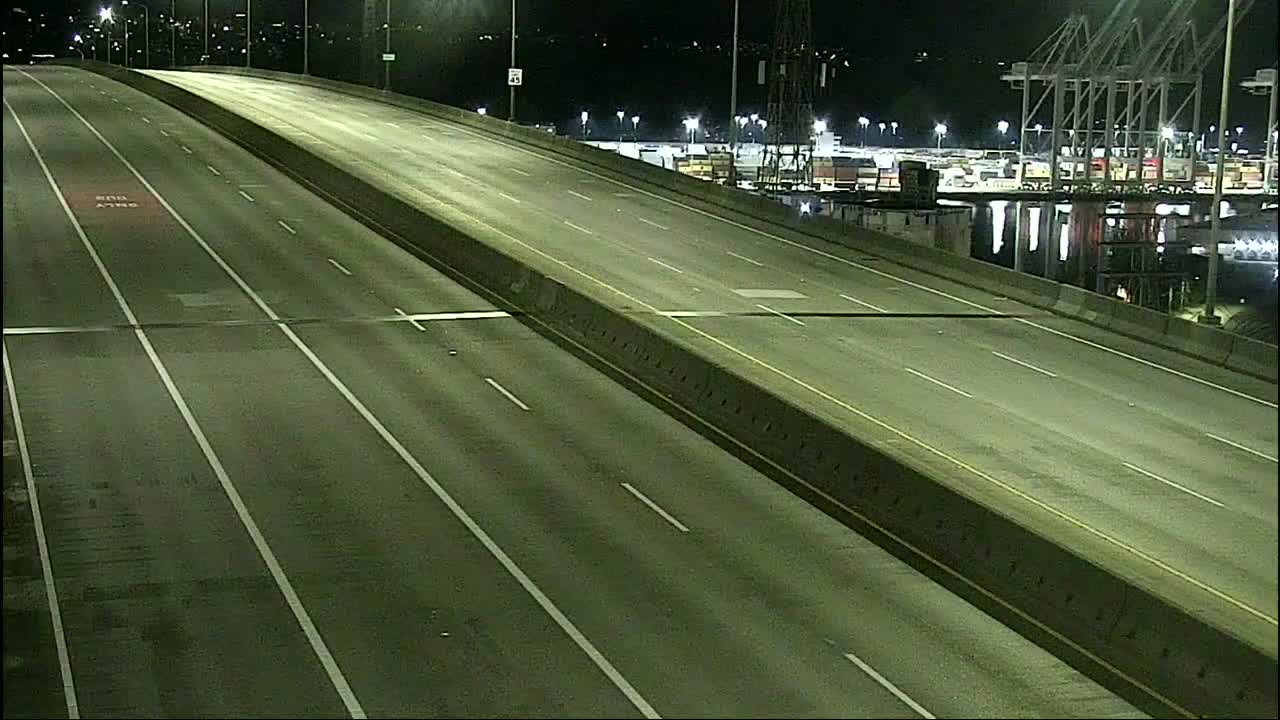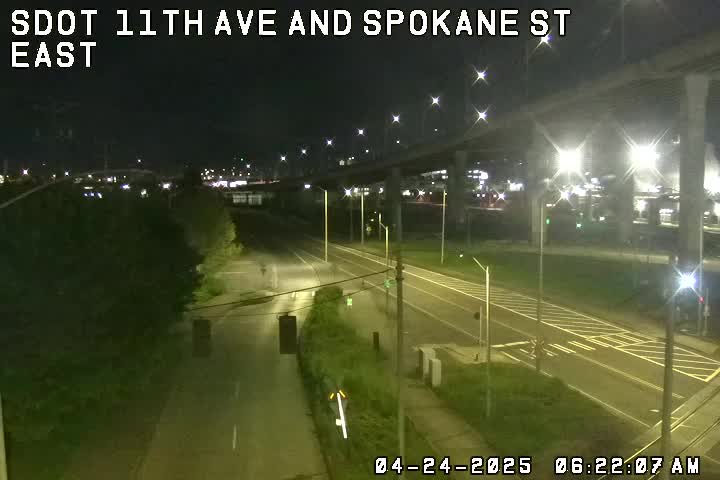 (SDOT MAP with travel times/video links; is the 'low bridge' closed? LOOK HERE)
6:28 AM: Good morning! We start with trouble on the bridge. NLB tweeted that a RapidRide C Line bus was broken down, and SDOT now says "a stall" is blocking the right and transit lanes on the eastbound bridge, with the camera image (currently the top right, above) including buses.
6:47 AM: All clear at that scene.
7:35 AM: No other incidents so far. Meantime, an advisory for Metro riders who travel to/from downtown:
During the week of August 28, the shelter, information kiosk, ORCA reader, benches and litter receptacle will be removed from the bus stop on Columbia St just east of 2nd Av in preparation for its September 23 permanent closure.

Prior to September 23, this bus stop will remain open at all times, and routes 21 Express to Arbor Heights, 55 to the Admiral District, 56 to Alki, 57 to Alaska Junction, 120 to Burien and 125 and the RapidRide C Line to Westwood Village will continue to serve this location as usual.

Beginning Saturday, September 23, all of the above routes will serve a new bus stop just east of this location, southbound on 3rd Av just north of Columbia St.

There is no change in routing. All of these routes will continue to operate on Columbia St to the Alaskan Way Viaduct.
8:24 AM: Had to head downtown for a court hearing this morning – bridge traffic wasn't bad just before 8 am. On 4th Avenue South, the ongoing repaving project is entering its third week. Road crews had lanes blocked just north of S. Stacy St.