(SDOT MAP with travel times/video links; is the 'low bridge' closed? LOOK HERE)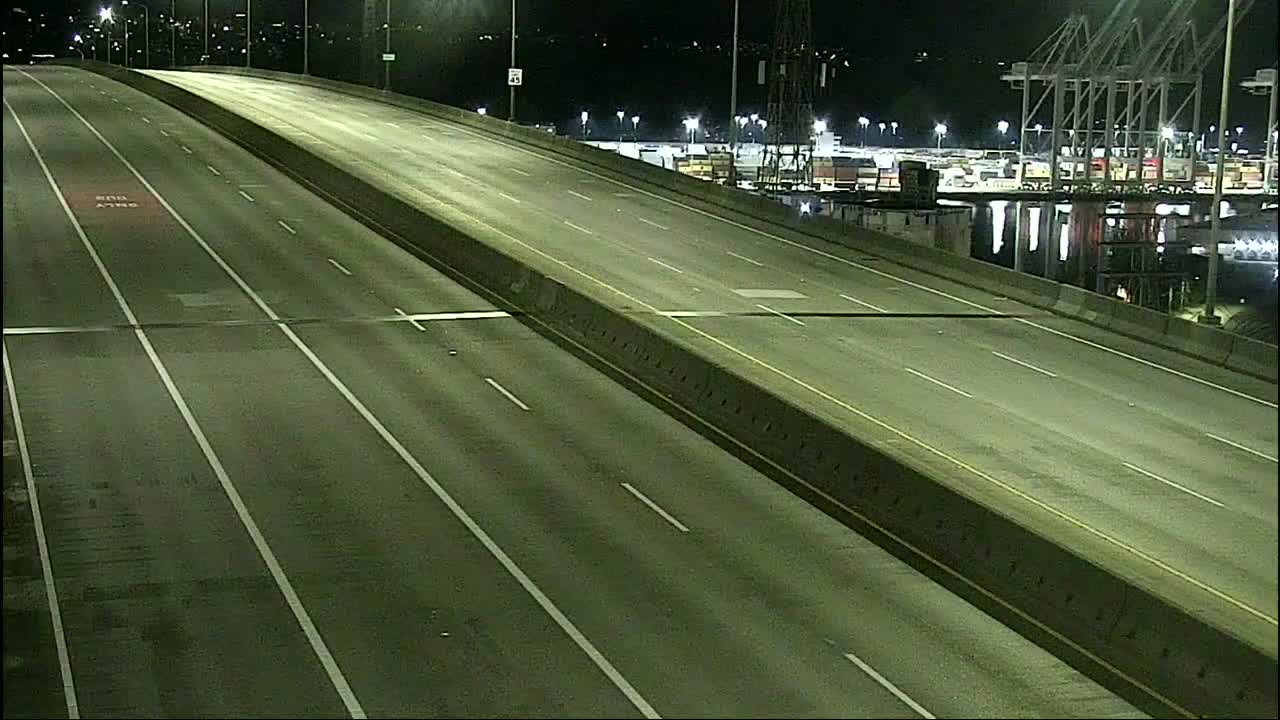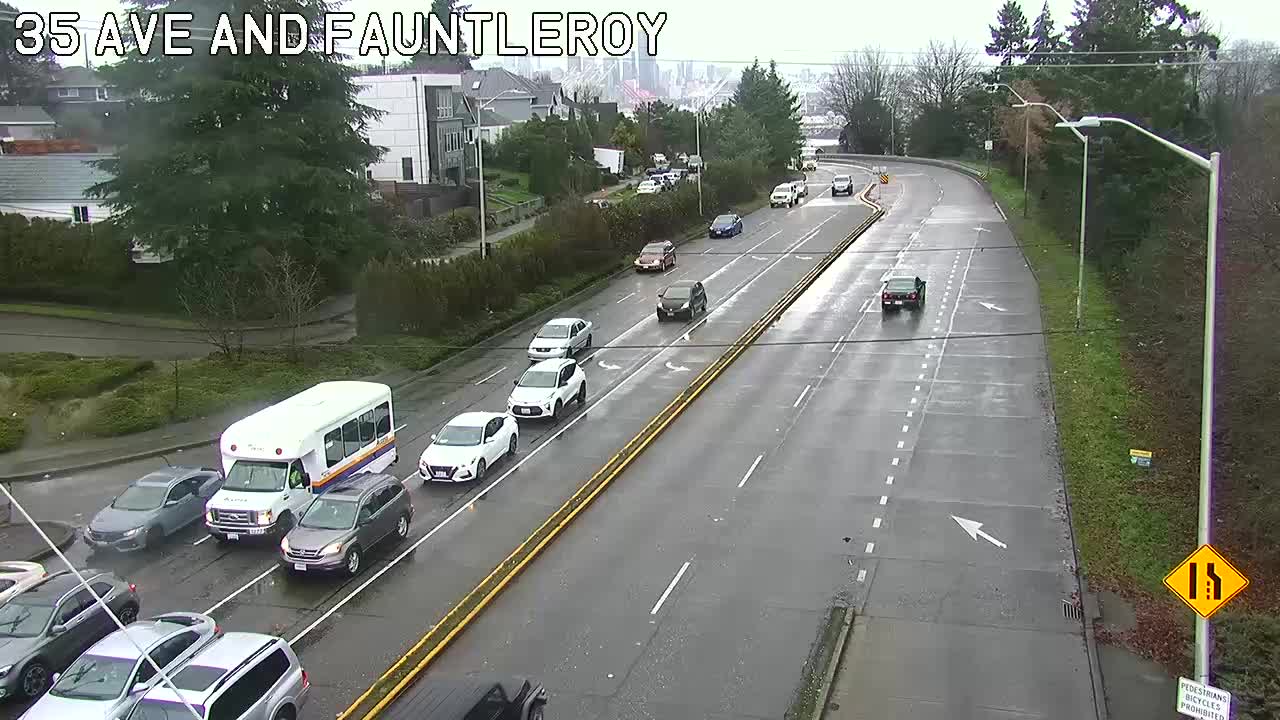 (Click any view for a close-up; more cameras on the WSB Traffic page)
7:06 AM: Good morning and happy Friday! No incidents in or from West Seattle so far this morning.
VIADUCT WEEKEND REMINDER: Remember that the Alaskan Way Viaduct is scheduled for inspection closure 6 am-6 pm Saturday and Sunday, with additional closures on 99 north of The Viaduct on Sunday morning and early afternoon because of the Hot Chocolate 15K and a Battery Street Tunnel walk. If the Viaduct closure ends early (as it does sometimes during inspection closures), we'll have the update here on WSB.
WEATHER REMINDER: A Special Weather Statement is still in effect, warning that cold, showery conditions could drop some snow in the metro area almost any time, anywhere, Saturday-Monday.
7:38 AM: If you are headed back this way – there's an incident on southbound 99 at the exit to the westbound West Seattle Bridge. Thanks for the tip; SDOT is on this, too:
Collision on ramp from Alaskan Way Viaduct to West Seattle Bridge WB. Expect delays. pic.twitter.com/TlBUzZqEjb

— seattledot (@seattledot) March 3, 2017
7:44 AM: And if you're coming in from the south, headed northbound, we just heard an SPD dispatch for trouble on the East Marginal Way section of NB 99 (that's south of the WS Bridge).
8:05 AM NB 99 has a crash partly blocking the transit lane at Lander.
8:33 AM: SDOT says that's cleared.
8:42 AM: By the way, here's the SDOT roundup for the weekend – besides the Viaduct closure, some big events elsewhere in the city.