9:13 PM: It's official. Cars just started heading eastbound from the 35th entrance. More to come…
9:23 PM: Thanks to Laurel at Ounces (which is having a big reopening party tomorrow) for sending that video of the last barricade being removed at the Delridge entrance, and the worker declaring, "The West Seattle Bridge is open!"
9:30 PM: Here's the official SDOT announcement. Key points to remember:
-Restrictions on the low bridge are now ALL lifted
-Buses don't return to the high bridge until Monday
(Texted photo from Eric Linxweiler)
9:44 PM: Thanks for the photos and videos – getting caught up once the server starts behaving again (sorry if you've had trouble connecting, we have increased capacity over the years but apparently not by enough). Tim McMonigle reports his car was the first car across (see comment below) – here's his video:
(Added: In the comment thread on our earlier report, "Matt #2" says he was first across on his motorcycle.) … Many noted fireworks this past half-hour. Haven't had time to sleuth them yet. (Update: Someone on Twitter says they were off Bainbridge.)
10:10 PM: The reopening means a huge sigh of relief for residents along detour routes – particularly (but not limited to) Highland Park, South Park, and Georgetown. Kay from HP sent this photo and caption:
Tail lights on SW Holden – so long, y'all!
You might recall that SW Holden was so swamped with traffic immediately after the closure, SDOT installed a traffic signal at Highland Park Way/Holden in the span of a week – an intersection where previously residents had been requesting traffic-control help for decades.
10:45 PM: Speaking of looking back, if you for any reason want to browse back through our 2 1/2 years of coverage – going back to the shocking March 23, 2020, announcement that the bridge had to be closed – it's all archived here, 300+ stories. Getting back to the present, here's the "live" 35th/Fauntleroy webcam, which we featured earlier in the hours leading up to the reopening.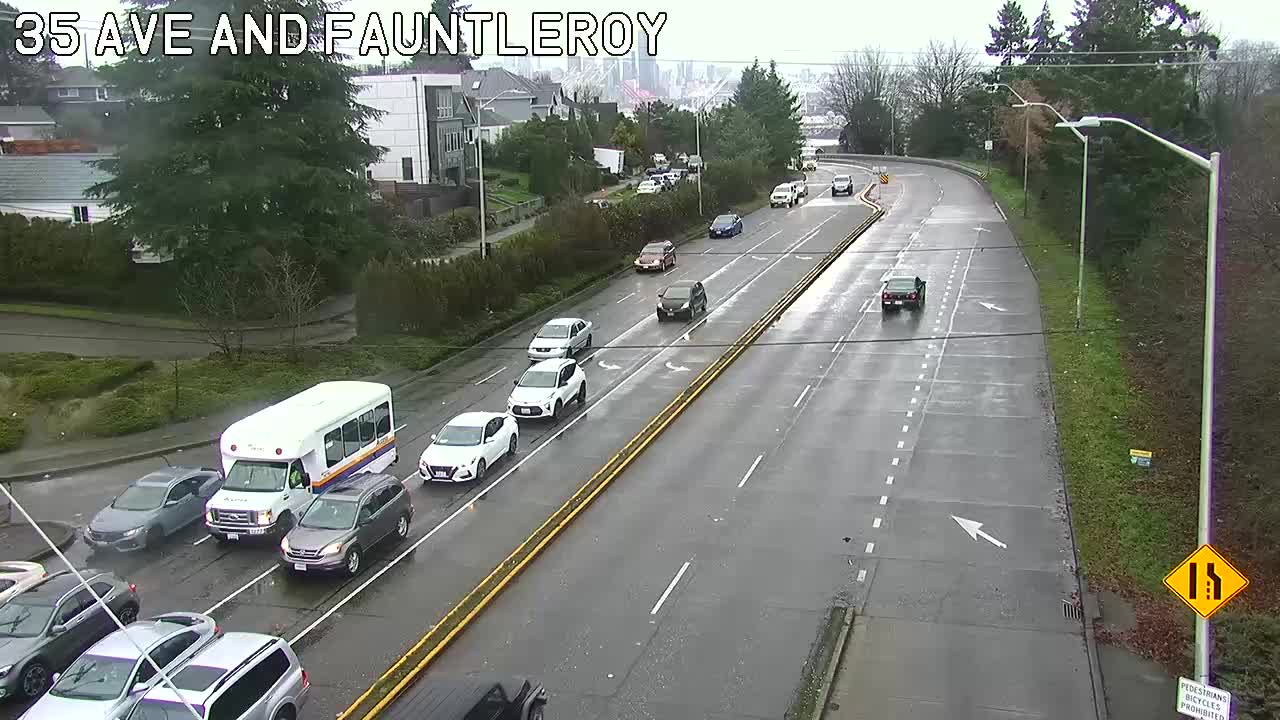 We'll of course be watching the traffic situation, especially on Monday morning, with live updates during that first post-reopening outbound commute.
11:34 PM: Commenters are noting that the southbound I-5 exit to the bridge hasn't reopened yet. SDOT mentioned that in a tweet and said it's related to WSDOT's "Revive I-5" work.
1:15 AM: One of the high bridge webcams is working now.