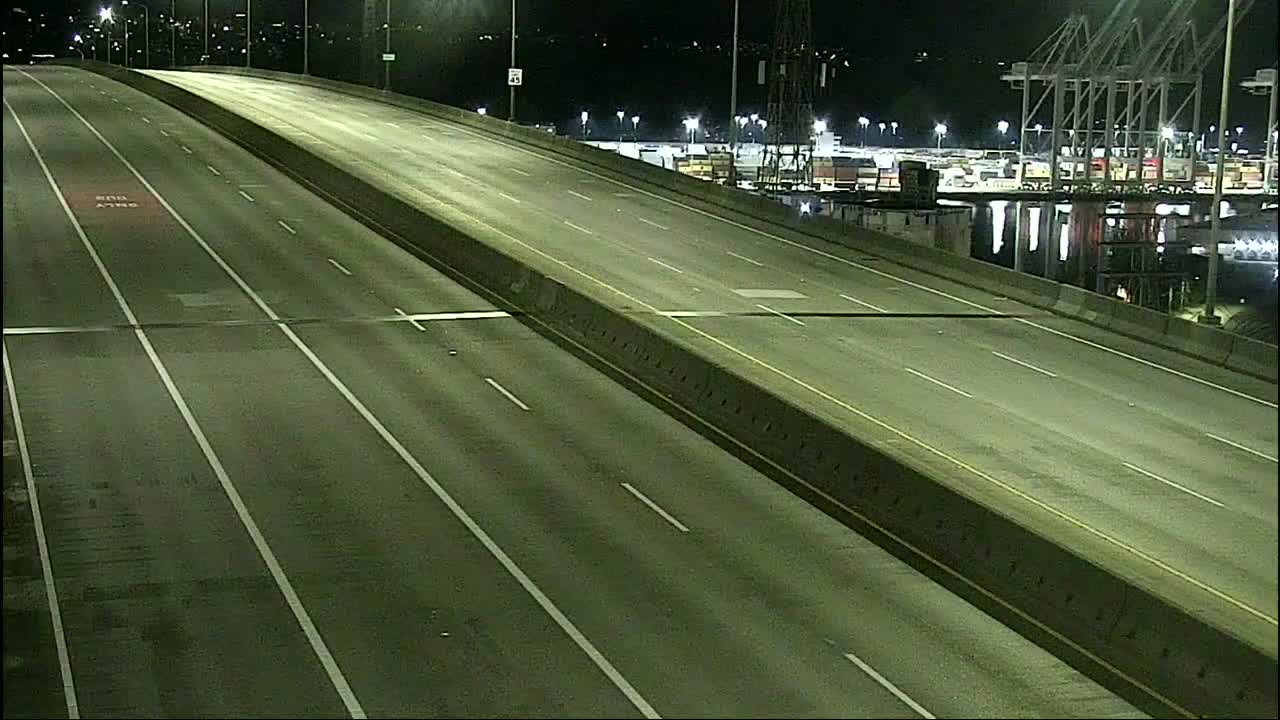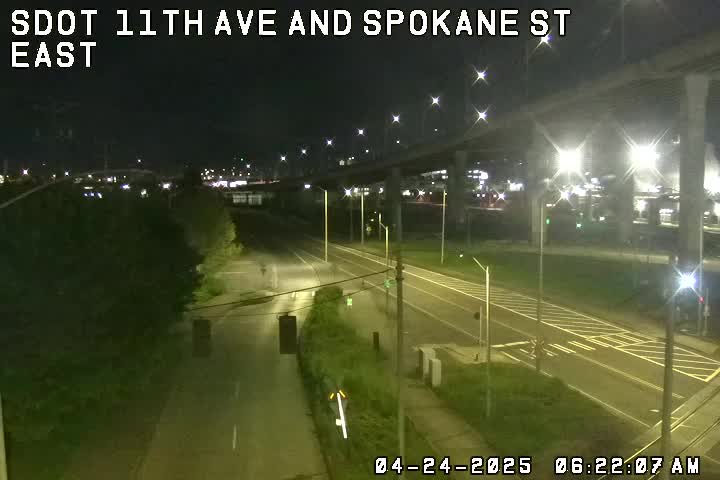 (SDOT MAP with travel times/video links; is the 'low bridge' closed? LOOK HERE)
7:02 AM: We start with a crash response at Delridge and Oregon [map] – SFD has just sent additional units. According to scanner traffic, three vehicles are involved, one possibly on its side. We're heading there to check.
7:08 AM: SFD reports that while there's no serious injuries, the Delridge/Oregon intersection is blocked. If you usually travel through, find an alternative or wait a while.
7:24 AM: Thanks to Colin for the photo:
Our crew is still en route – stuck in traffic with everybody else.
7:32 AM: SFD has cleared the Delridge/Oregon scene, according to the 911 log, so it should be a bit less congested.
7:36 AM: Metro has sent an alert to catch Route 120 either south of Alaska or north of Genesee until this is cleared. Our crew has just arrived and says no one is hurt.
(WSB photo)
Police are now directing traffic through the intersection.
7:51 AM: Tow crews are reported to have arrived and Oregon will be blocked while they work to clear the scene.
8 AM: The 120 is back to its normal route, Metro says.
8:18 AM: And now the 125 is reported to have returned to normal.
8:54 AM: Just in case you haven't left yet, the scene is clear per SPD and SDOT. No other area incidents reported – but if you see something, if/when you can use your phone safely/legally, thanks in advance for letting us know: 206-293-6302, text or voice, 24/7.
9:12 AM: California/Admiral signal is blinking red, per texter. (They asked who to report it to – we recommended 206-684-ROAD, which is the SDOT hotline; urgent problems such as debris in the road and other impediments to safely getting around also can be called to 911.)