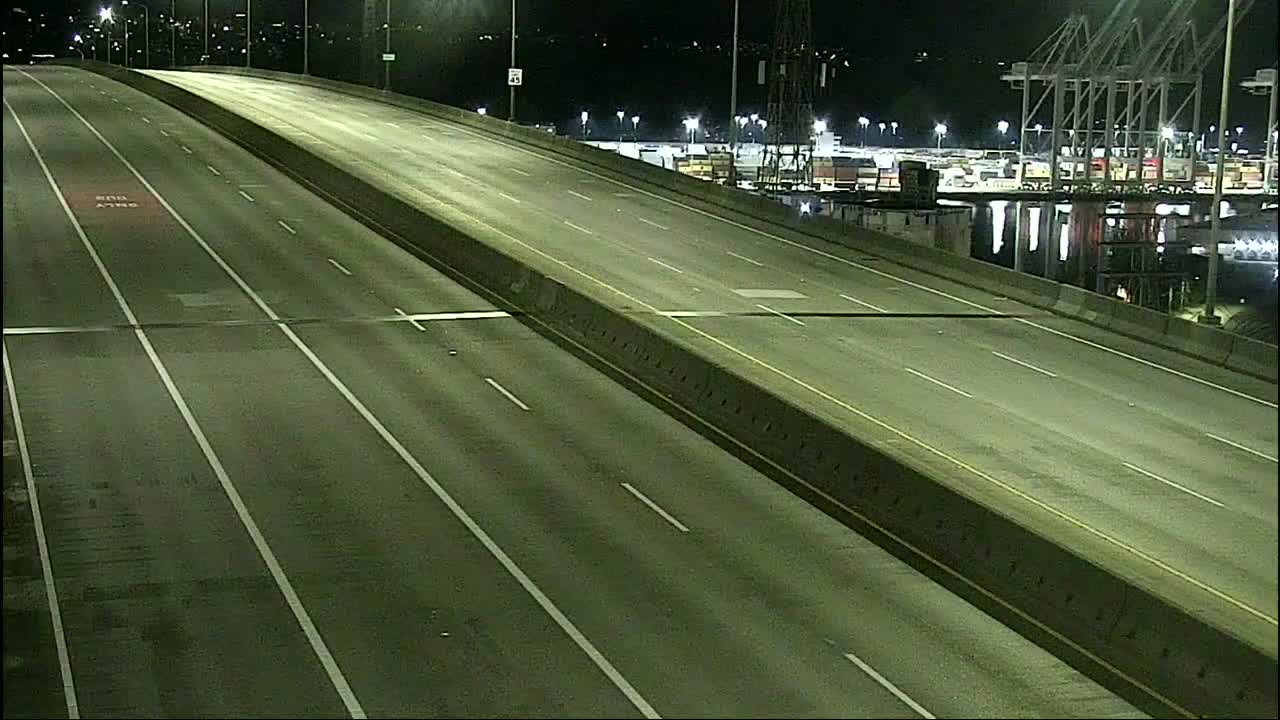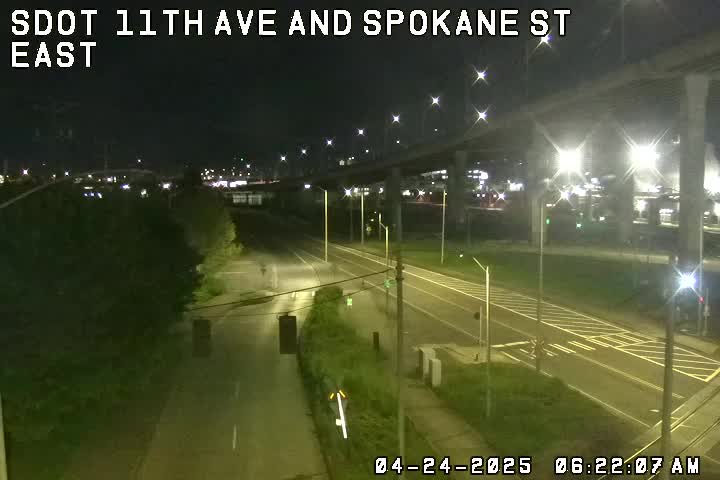 (SDOT MAP with travel times/video links; is the 'low bridge' closed? LOOK HERE)
7:02 AM: Good morning. No incidents reported in or from West Seattle. If you see trouble, let us know when you can do so safely (when you get to where you're going, unless you're a passenger) – text or call 206-293-6302.
LAST DAY OF SCHOOL: Seattle Public Schools' last day of classes is today, with one-hour early dismissal.
7:14 AM: Emergency crews have been dispatched to a "heavy rescue" on the westbound bridge at Delridge. No other details yet.
7:18 AM: The camera shows a pickup truck across all lanes of the westbound bridge just west of the Admiral exit. So you won't be able to get to Fauntleroy from the westbound bridge, TFN. The eastbound side from Fauntleroy is also affected, down to one lane.
7:32 AM: SFD has left the bridge-crash scene just as SDOT arrived to clean up what was described on scanner as a fuel spill and debris.
Tow truck and @seattledot cleanup crew just arrived at bridge crash scene pic.twitter.com/5Y83gT41xZ

— West Seattle Blog (@westseattleblog) June 26, 2017
As our video of the SDOT feed shows, tow truck has arrived too. We haven't heard yet about injuries, if any.
7:44 AM: The SDOT crew, by the way, also is there for the jersey barrier, which is the major reason why this is affecting the eastbound side too. Again, this is all from/to the Fauntleroy end, so if you are getting onto the EB bridge from some point further east, this won't affect you – aside from heavier volumes from people detouring.
8:05 AM: All eastbound lanes from Fauntleroy are open again.
8:14 AM: Progress in getting the wrecked truck hooked up and towed, too, as you can see on the top-left "live" camera on this page.
8:40 AM: SDOT reports that the westbound bridge is open again.