12:58 PM: As previewed earlier, two groups of marchers are headed along California SW to join the 2 pm protest in The Junction – one from Morgan (more than 100 in our estimation) and one from Admiral.
More coverage to come.
1:20 PM: Already hundreds here at Walk All Ways. Follow the WSB Twitter account for updates. California/Alaska is blocked with protesters kneeling and lying down.
1:30 PM: After the arrival of Admiral marchers, the streets are full. (Added – aerial view from Paul Weatherman:)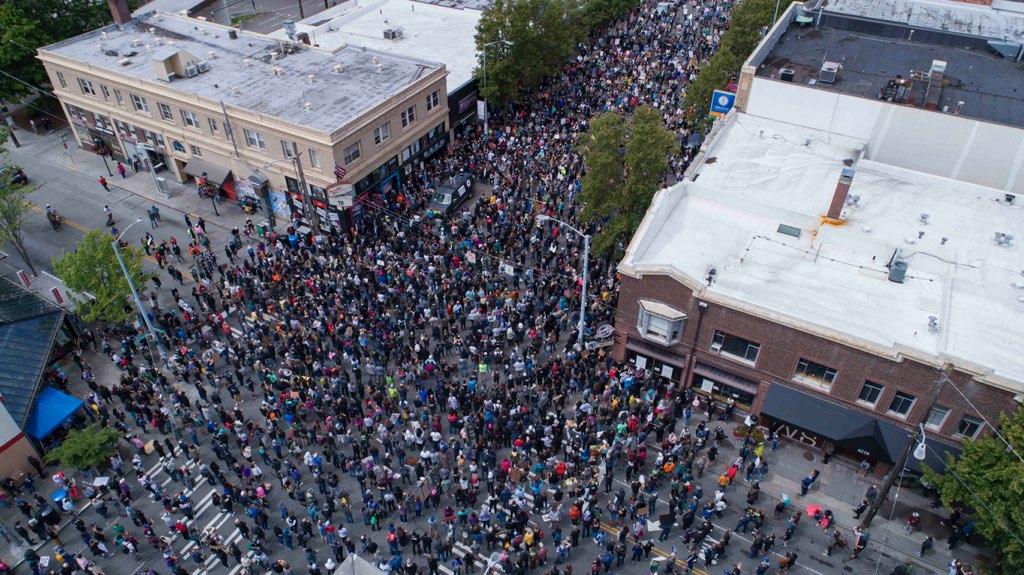 1:54 PM: It's raining. The crowd is listening to Donald Watts speak: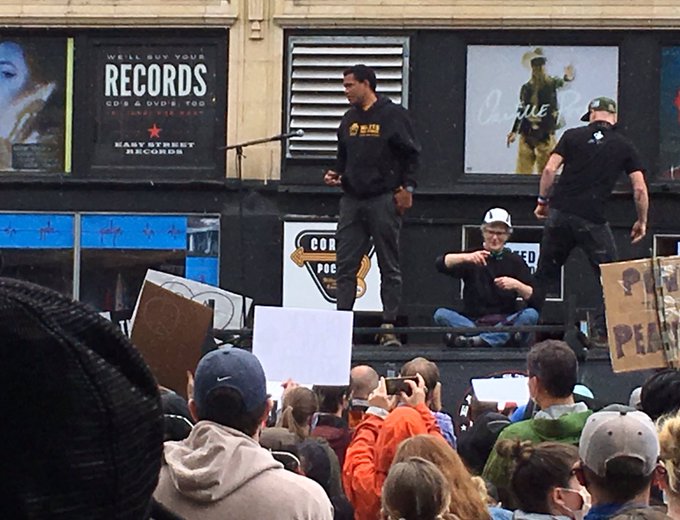 2:11 PM: Chris Porter speaks now. He leads the crowd in an attempt to hold their breath for 2 minutes. "Enough is enough" is his theme.
2:44 PM: The streets are still full. Students have spoken. So has King County Executive Dow Constantine, saying he's never seen anything like this.
2:51 PM: Speakers are done; now musician Ayron Jones is performing.
The crowd has shrunk a bit around the edges but is still filling the heart of The Junction. Totally peaceful, by the way. (Added, another side note: The "stage" is Easy Street proprietor Matt Vaughan's iconic van.)
3:01 PM: The crowd knelt as Jones played the anthem: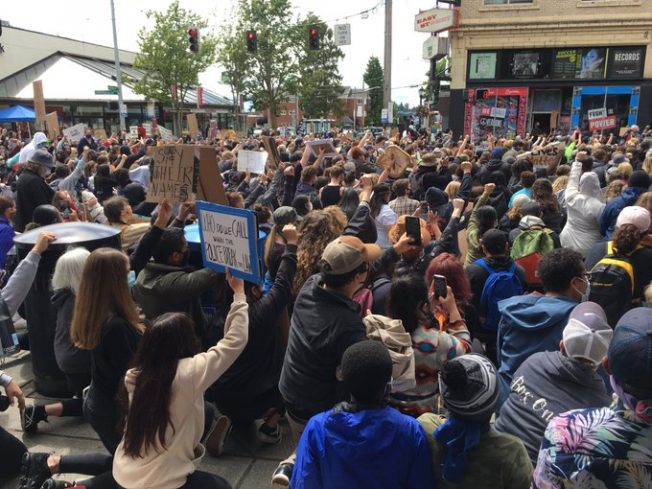 3:22 PM: Finally able to add a few visuals here, pending full coverage later. Protest just wrapping up. It'll take a while for the street to clear,though. One final view – as we arrived, Desmond Hansen was painting this by Jefferson Square:
3:44 PM: Traffic cam at California/Alaska shows most have cleared: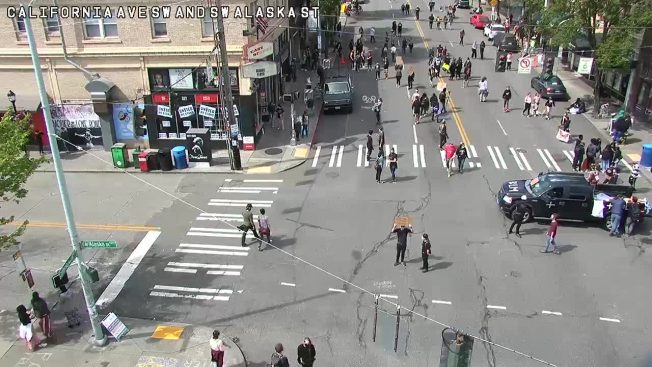 MUCH more to come in report #2 – this was just a bare-bones series of notes.