(SDOT MAP with travel times/video links; is the 'low bridge' closed? LOOK HERE)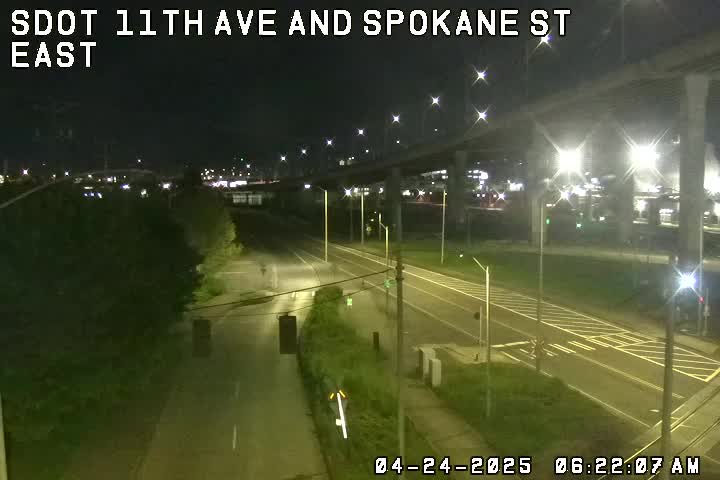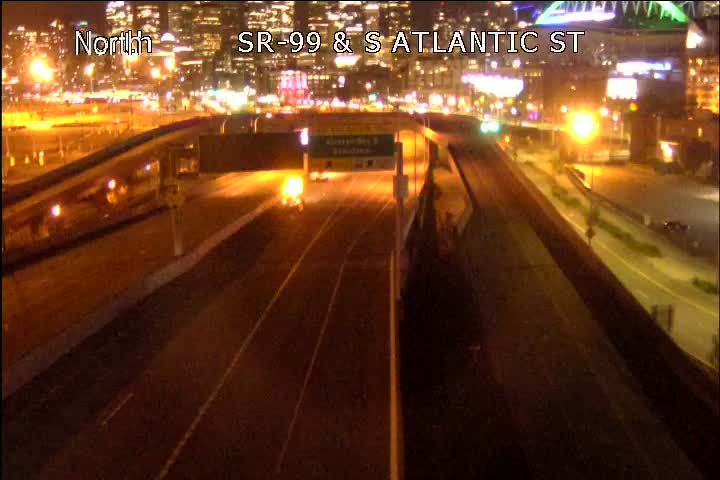 (Click any view for a close-up; more cameras on the WSB Traffic page)
7:43 AM: Quiet Friday morning. Transit/transportation schedules are normal TODAY, but since New Year's Day is on Sunday, as was Christmas, it will be "observed" on Monday, and here are the changes you'll see then:
METRO: Sunday schedule on Monday.
WATER TAXI: The West Seattle and Vashon runs both will NOT be in service Monday.
SOUND TRANSIT: Route 560 (and light rail) will run Sunday schedules on Monday.
STREET PARKING: For the neighborhoods with city-operated pay stations, Monday will be a free-parking day.
8:10 AM: Still quiet. Two more notes:
–WSF says the South Vashon (Tahlequah-Point Defiance) route will return to service tomorrow (Saturday).
–The West Seattle Farmers' Market is closed again this Sunday, so California SW in The Junction will be open to vehicle traffic between Oregon and Alaska instead of the usual closure.