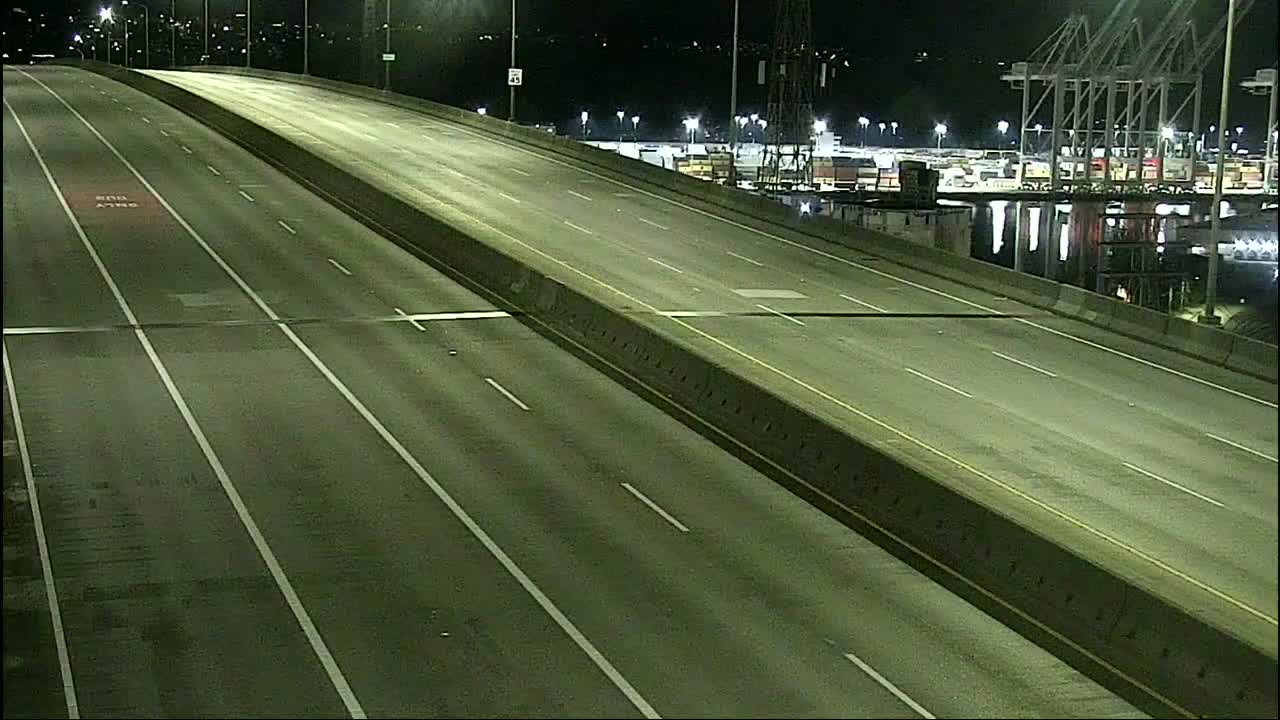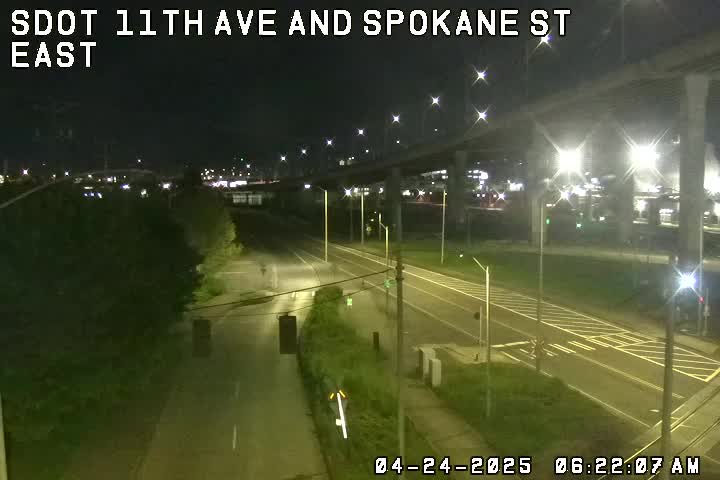 (SDOT MAP with travel times/video links; is the 'low bridge' closed? LOOK HERE)
6:12 AM: Thanks for the tips. Per scanner, there is trouble in both directions on the West Seattle Bridge – a motorcycle crash with one person (update: 48-year-old man) being taken to the hospital, near the Delridge exit on the westbound side, and an incident reported to involve two vehicles on the eastbound side. Tow trucks are reported to have been called for all. SDOT says "the EB left lane and the WB 2 right lanes" are blocked right now.
6:19 AM: Other notes – no major power outages remain but there are a few small pockets; doesn't look like any that would affect traffic.
TRANSIT CHANGES: For the Presidents Day holiday:
-Water Taxi out of service
-Metro on "reduced weekday" service
6:22 AM: Heard via scanner, trouble with a railroad-crossing arm at 1st and Spokane, and it might not be fixed for at least an hour.
7:04 AM: Per scanner, police say the westbound West Seattle Bridge is clear, an hour-plus after the motorcycle crash that sent a man to the hospital (see above).
7:05 AM: SDOT says both directions are clear.