SUMMER CONCERTS AT HIAWATHA: Here's the 2017 lineup!
(Yes, Caspar Babypants will be back! WSB file photo)
Two weeks from tonight, it's the first of six shows for this year's Summer Concerts at Hiawatha series (with WSB again among the co-sponsors), and the lineup has just been announced:
The Admiral Neighborhood Association summer concert series has a little for everyone this year
– from reggae to kid rock. Six performances are scheduled for 6:30 pm Thursday nights at Hiawatha Park (next to West Seattle High School):

July 20th
SPACE THEORY: INFINITE SOUND

Hear what's next in Seattle on this showcase curated by electronic psychedelic soul goddess SassyBlack. An evening of fresh sounds from three up and coming artists, including Jamie Blake and Cameron Miles Lavi-Jones of Gypsy Temple.

July 27th
NICK DRUMMOND AND FRIENDS

Of the legendary Pacific Northwest Band The Senate (hailed by Garrison Keillor for their "Brilliant Dionysian music), Nick Drummond and Friends bring their clever, upbeat alt-folk to the park stage. ()

August 3rd
THE ADARNA

Named for a mythical phoenix-like songbird in Filipino folklore, The Adarna are the first band to ever coin their genre as "Jet City Rock" due to their proximity to Boeing Field.

August 10th
ADRIAN XAVIER

Adrian bring his blended sax and fiddle for an evening of positive world reggae sounds with uplifting messages and fun, engaging musical fusion.

August 17th
THE DISCO BALLZ

Dust off your platform heel and boogie til the sun goes down – your favorite hits from the golden age of disco! Be ready to dance – glitter jackets and bell bottoms encouraged.

August 24th
CASPAR BABYPANTS

Series favorite is back! Caspar Babypants sings songs for parent and kids ages 0-6 with a catchy simple sing along good time folk acoustic country rock and roll feel that will make you smile and dance at the same time.

All shows are free to the community and will take place at Hiawatha Park on Thursdays from 6:30 pm to 8 pm. The series is made possible through the generous financial support of neighborhood businesses and a partnership with the Seattle Parks Department and Associated Recreation Council.
Bring your own chairs/blankets/etc. to the east lawn at Hiawatha, which is along Walnut, south of Lander.
FREE! Self-defense seminar at Elite Brazilian Jiu-Jitsu on Saturday
Saturday (July 8th) at noon, you're invited to a free self-defense seminar at Elite Brazilian Jiu-Jitsu of Seattle (WSB sponsor) in North Delridge. The announcement from Sonia Sillan:
When you think of self-defense, what's the first thing you think of?

For us at Elite BJJ of Seattle, it's about awareness, empowerment, setting boundaries, having confidence. It's about finding your voice and believing in yourself. Join us on July 8th for a three hour clinic, where our goal is to leave you with more knowledge, feeling more empowered, and understanding of what self-defense really means (both mentally and physically).

We're going to show you a wide range of practical techniques and more importantly, the concepts that are critical to learning how to avoid becoming a victim of violence. We'll be going over basic, EFFECTIVE, self-defense movements and techniques, capitalizing on leverage and momentum.

This seminar isn't your typical self-defense seminar, so make sure to reserve your spot, bring some friends, and get ready to learn.

Who: No experience necessary; open to all, ages 10+

Child care: If you have kids between the age of 5-10, we will have a movie and toys setup for them! Just make sure to email us at welcome@westseattlebjj.com to give us a heads up.

Registration: Make sure to RSVP at www.tinyurl.com/eliteseattle in order reserve your spot.

Cost: Free. There are no strings attached to attending this event, we genuinely want to share our knowledge. For those whou would like to contribute to a great cause, we are always supporting New Beginnings-Ending Domestic Violence; feel free to bring a cash or check donation for New Beginnings.

Questions? Email welcome@westseattlebjj.com
Elite BJJ is at 5050 Delridge Way SW.
3-day 'Walk to Protect and Restore Our Salish Sea' plans Friday night rally in West Seattle
A three-day advocacy walk that starts downtown tomorrow afternoon will head to West Seattle for a rally Friday night. Here's the announcement we received:
Protectors of the Salish Sea, the Salish Sea Whale Sanctuary, and Orca Network, are co-sponsoring:

WALK TO PROTECT AND RESTORE OUR SALISH SEA

Tomorrow, Friday, July 7, 2017, 2 PM to July 9, 6 PM

Starting at Myrtle Edwards Park (3130 Alaskan Way)

DAY 1 – Friday, July 7th
2:00 PM: Meet and rally at Myrtle Edwards Park – Traditional territory of the Duwamish Nation, then launch our Walk to Protect our Salish Sea. We will walk in song and blessings of our drums as well as the blessings of Jingle Dress dancers leading us to the Duwamish Longhouse (4705 W Marginal Way SW).

6:30 to 8:00 PM: Walkers arrive and we rally, eat, and rest for the night. Dinner provided.

DAY 2 – Saturday, July 8th
7:00 AM: Breakfast provided at Duwamish Longhouse.
8:00 AM: Depart on our walk to Saltwater State Park, 25205 8th Pl S, Des Moines, where we will participate in a water blessing ceremony and song.
From there, the walkers continue to a nearby church, and on day 3, Sunday, they plan to go from Des Moines to Tacoma for a rally at the site of a proposed LNG facility. Organizers say they also are using the walk to advocate for the proposal to retire the orca Lolita (aka Tokitae) in her Pacific Northwest habitat after 47 years of East Coast captivity.
HALA REZONING: City gives public 2 extra weeks to comment on Draft Environmental Impact Statement
(WSB video of the entire June 29th hearing, unedited)
Many people asked for a comment-period extension at last week's public hearing on the Housing Affordability and Livability Agenda's Mandatory Housing Affordability Draft Environmental Impact Statement (our complete video of the hearing – apparently a rare commodity since the Seattle Channel wasn't there – is above). Now, the city just announced it's granting that request, extending the comment period by two weeks:
Today the Seattle Office of Planning and Community Development (OPCD) extended the public comment period until August 7 on the Draft Environmental Impact Statement that studies three alternatives for zoning changes needed to implement Mandatory Housing Affordability (MHA) in Seattle's urban villages and other commercial and multifamily residential zones across the city.

"Due to a high volume of requests, both online and at a recent public hearing, we are extending the written comment period on this environmental study an additional 15 days," said OPCD Director Sam Assefa. "While there is broad agreement on the need for more affordable housing across Seattle, these documents are lengthy and complex, and we want to honor these requests for more time for public review."

The public can provide feedback on the environmental study using this online form or by e-mailing MHA.EIS@Seattle.gov.
The original deadline had been July 23rd.
YOUR NEXT MAYOR: Candidate forum at West Seattle Summer Fest GreenLife on July 15. What would YOU ask?
Next week, the ballots go out, and the longest list of options you'll see on yours is the 21-candidate field for Seattle Mayor – this is the order in which they appear on the King County Elections website:
Cary Moon
Harley Lever
Michael Harris
Keith J. Whiteman
Jessyn Farrell
Dave Kane
Thom Gunn
Gary E. Brose
Mike McGinn
Jenny Durkan
Jason Roberts
Tiniell Cato
Alex Tsimerman
James W. Norton, Jr.
Larry Oberto
Casey Carlisle
Lewis A. Jones
Nikkita Oliver
Mary J. Martin
Greg Hamilton
Bob Hasegawa
If you're still deciding which one will get your primary-election vote – be at West Seattle Summer Fest's GreenLife stage on Saturday, July 15th, at 2 pm, for the next local mayoral-candidate forum. Sustainable West Seattle is organizing the forum; your editor here is moderating it; and the questions will come from your suggestions – starting now, in the comment section below this announcement. As Stu Hennessey of SWS says, "Not all questions can be used, but all questions are important." GreenLife will be in Junction Plaza Park (42nd/Alaska) for this year's festival, so that's where we'll see you for the forum a week from Saturday!
West Seattle Thursday: Design Review x 2, and more

(Lowman Beach Park and the Murray CSO facility, photographed by Long Bach Nguyen)
Looking ahead to the rest of your Thursday:
COLMAN POOL CLOSED: Today, tomorrow, and Saturday, Lincoln Park's outdoor saltwater pool on the shore is closed to the public because of a swim meet. (July 14-15, too.)
WADING POOLS & SPRAYPARK OPEN: Lincoln Park's wading pool, meantime, is open until 8 pm, as is Highland Park spraypark; also open today, EC Hughes wading pool, noon-7 pm, and Hiawatha wading pool, noon-6:30 pm. (Find addresses here)
EDUCATIONAL OPPORTUNITY CENTER OPEN HOUSE: Until 4 pm today, you're invited to the EOC at South Seattle College (WSB sponsor) to " receive one-on-one assistance with FAFSA and guidance on degree and certificate programs, high school completion, English language programs, apprenticeships and more!" Our calendar listing has full details, including where to find the EOC on campus. (6000 16th SW)
COUNTERBALANCE CANS @ BEER STAR: 5-8 pm: Georgetown-based Counterbalance Brewing Company's Can Release Party at Beer Star in White Center. (9801 16th SW)
DESIGN-REVIEW DOUBLEHEADER: The Southwest Design Review Board looks at two projects tonight, as previewed here Monday: The meeting at the Senior Center/Sisson Building starts at 6:30 pm with 3078 SW Avalon Way (map). As the design packet for this meeting explains, an appeal decision in 2014 sent this back to the board. It's described as "a 7-story structure … 102 residential units (with offstreet) parking for 59 vehicles." The 8 pm review is the board's first look at 9049 20th SW (map), described as "a 2-story addition to existing structure for 27 apartment units (22 apartments and 5 small efficiency dwelling units). Two stories to be demolished. Existing office space and storage to remain." This is an Early Design Guidance meeting, focused on "massing" (height, shape, etc.), as reflected in the design packet. Both meetings will include time for public comment. (4217 SW Oregon)
READ THE KORAN IN 4 WEEKS: First Lutheran Church of West Seattle pastor Rev. Ron Marshall's longrunning class starts its next series tonight, as previewed here last month. Here's how to check to see if there's room. 7 pm. (4205 California SW)
HORSE & TIGER: "Funky instrumental improv" at Parliament Tavern, 8 pm. No cover. 21+. (4210 SW Admiral Way)
AND MORE … on our complete-calendar page.
PUGET PARK TREE-THINNING: Open house/site walk Saturday
Another West Seattle park has a major tree-cutting project ahead. 24 acres of Puget Park, in the West Duwamish Greenbelt east of South Seattle College (WSB sponsor), will be thinned starting later this summer, and an informational event is planned this Saturday for anyone who wants to find out more. The project is explained extensively here, including this summary:
… Beginning in mid-August after the primary bird-nesting season, professional crews will carry out a restoration prescription to thin red alder and bigleaf maple up to 30% and create small gaps in the canopy to allow more light to the forest understory where underplanted conifers await favorable light conditions. We have no mandate to sell any timber, and no wood will leave the site; the intention is for the larger wood to become nurse logs. The crews will also enhance wildlife habitat through retention/creation of snags and build habitat piles with excess slash material. Activities also include weeding and major replanting of tree seedlings over the 24 acres + 16 additional acres lying to the south. With more light and subsequent replanting of 10,000 native tree/shrub seedlings, we expect this effort to let the remaining trees grow big and healthy that remain for future generations. …
Here's a map of the project area. The project open house/site walk is scheduled from 10 am-1 pm Saturday (July 8th) starting at the Chan Education Center on the north side of the SSC campus (6000 16th SW; here's a campus map). It will include a presentation at 10:30 am and a site walk at 11:30 am. Questions? Michael Yadrick at Seattle Parks – michael.yadrick@seattle.gov – is the person to ask.
TRAFFIC/TRANSIT TODAY: Thursday watch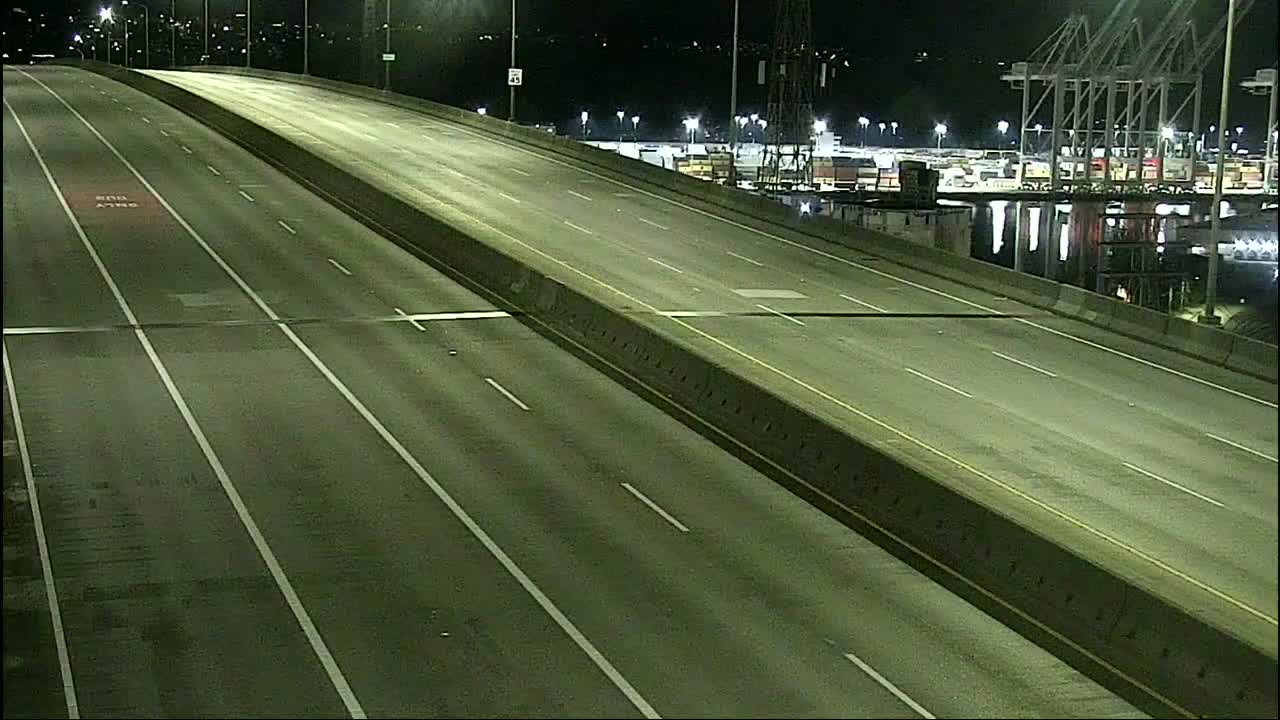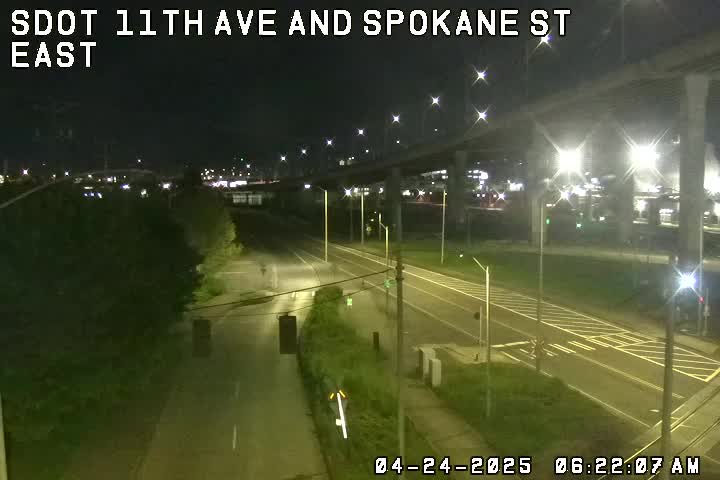 (SDOT MAP with travel times/video links; is the 'low bridge' closed? LOOK HERE)
7:02 AM: Good morning! No incidents reported in/from West Seattle so far this morning.
STADIUM ZONE: Mariners host the A's tonight at 7:10 pm.
CRIME WATCH FOLLOWUP: Charges filed, bail increased in South Delridge street-robbery case
ORIGINAL REPORT, 12:43 AM: Both adult suspects in last week's South Delridge street robbery are now charged, with bail for each suspect quintupled to $250,000.
The two adult suspects, 22-year-old Aaron K. Knox and 18-year-old Robert W. Degrat IV, are each charged with one count of first-degree robbery, with a firearm enhancement, which would add five years to any sentence, if convicted. They are accused of stealing a 58-year-old man's bicycle at gunpoint with a juvenile accomplice last Thursday night in the 9200 block of Delridge Way SW. (Court records don't show whether the juvenile has been charged yet, so we'll be checking on his status later today.)
The court documents say the victim told police he was riding his bicycle northbound on Delridge around 9:45 pm Thursday when he was approached by all three suspects. Degrat and the juvenile allegedly grabbed the victim's handlebars; he struggled to regain control, and while that was happening, court documents say, Knox pulled out a .380 semi-automatic pistol, racked its slide several times, placed it against the victim's body, and demanded "Give me all your money." The victim at that point got off his bike and ran. Looking back, he told police, he saw the three take his bicycle toward a vacant house at 9222 Delridge (site of a small fire in May and a bigger one that killed a person in 2014), into which the three then allegedly ran and hid. The victim called 911; police found the pistol in the grass outside the house and eventually found the three suspects inside.
The arrest documents for both Degrat and Knox show them with West Seattle addresses. Degrat is reported to have told police that he had just been kicked out of his residence and went to 9222 Delridge with the juvenile, where Knox allegedly told Degrat he would have to "earn it" if he wanted to stay at that house. The robbery allegedly ensued. Police say they found 13 rounds of .380 ammunition in Degrat's backpack, identical to what was found in the loaded pistol in the front yard. Both Degrat and Knox – neither of whom has a felony record – remain in the King County Jail.
10:45 AM UPDATE: The 17-year-old suspect has been charged with attempted first-degree robbery and documents provided by the King County Prosecuting Attorney's Office indicate they are seeking to try him as an adult.