UPDATE: Crash at north end of Delridge damages pole, shuts down bridge offramp
8:46 PM: Thanks to @baritoneblogger for the tip and photo via Twitter – a crash in the 3800 block of Delridge Way is blocking northbound traffic from getting to the West Seattle Bridge onramp, so if you are headed for the bridge, try another route.
(WSB photo)
9:01 PM: Our crew has gone to the scene and advises avoiding Delridge/Andover and Delridge just north of Andover, which is blocked both ways – a pole is down. The driver who hit it is OK.
9:36 PM: From SDOT:
9:59 PM: Thanks to Patrick O'Connor for sending the next two photos – another look at the car, plus the pole that was hit:
We will update when the closures are over.
11:43 PM: SDOT says the bridge offramp is open again, which means Delridge has reopened. And James Thornton sent this photo of the car being towed.
VIDEO: Proposed changes to Design Review critiqued from multiple sides at late-running hearing
By Tracy Record
West Seattle Blog editor
When city staff booked a Queen Anne movie theater for a doubleheader public hearing before the City Council's Planning, Land Use, and Zoning Committee, they seriously underestimated the amount of time and space they would need.
Last night's hearing at SIFF Cinema Uptown was scheduled for an hour and a half of public comment on the HALA upzoning proposal for the Uptown area, and then two hours of public comment on proposed changes to the city's Design Review program.
The former turned out to be the hottest ticket. When we arrived around 6:40 pm, planning to cover the Design Review hearing, we found dozens of people waiting outside the theater – not for one of the movies in the other two auditoriums, but for the upzoning hearing. The theater had declared Auditorium 3 at capacity and was only letting people in to replace those who left; we had to argue our way in.
As it turned out, though, we might as well have waited, as the Uptown hearing ran an hour extra. It was a standing-room-only crowd, with four councilmembers – committee chair Rob Johnson, vice chair Mike O'Brien, Tim Burgess, and Sally Bagshaw – present for that hearing, while only Johnson and O'Brien stayed for the Design Review hearing. (West Seattle/South Park Councilmember Lisa Herbold, who is a member of the committee, was not there.)
Uptown testimony finally wrapped up just after 8 pm, and Johnson ordered the proceedings to move immediately into the Design Review topic. A very quick overview was given by Christina Ghan from the Department of Construction and Inspections, and then it was on into the ~40 people who had signed up to speak. Seattle Channel was there, recording, but as of this writing, its video of the marathon hearing hasn't appeared online, so here's what we recorded. There's literally nothing to see after the first couple slides, as our angle didn't get the speakers (who were almost all down on the auditorium floor anyway), but you can play it as audio in the background.
Below – highlights of each speaker. Not full transcriptions – you'll want to listen, to get the entirety of what was said. In summary, the criticism was wide-ranging, and not necessarily along the lines you'd expect. Criticism of the proposed "early community engagement" component ranged from leaving the fox in charge of the hen house to adds even more unpredictability for project teams; last-minute amendments led to a variety of concerns about changing the thresholds for design review, either raising them or lowering them. And several people suggested that adding staffing to SDCI would be the best way to speed up project reviews, expressing doubt that the design-review process was really a major factor in delays. Only a few people alluded to the amendments brought up last Friday (see them here). Ahead, the toplines:
SOCCER: Chief Sealth IHS girls host West Seattle HS
A week of crosstown competition between Chief Sealth International High School and West Seattle High School teams continued this afternoon with soccer at Walt Hundley Playfield in High Point. The Seahawks were the home team.
The visitors dominated the game, and the Wildcats went away with their first win (after two draws), 8-1.
West Seattle's next match is 4:30 pm Thursday at Ingraham; Sealth's next match is at home, also 4:30 pm Thursday, against Cleveland.
UPDATE: About the police response on Delridge
3:11 PM: If you saw the police response on Delridge – with Guardian One overhead for a while – a short time ago, here's what we know so far: They were following a vehicle, described as a gold or beige pickup truck type of vehicle, that did some sort of damage outside Home Depot. Per the scanner, the driver headed onto the eastbound bridge, then Northbound 99, and into downtown. A different precinct picked up the search there, so we don't know if the driver eventually was stopped; meantime, we're off to look at the reported local damage.
3:33 PM: Photos added, above. The damage was primarily to plants and shrubs that were on display outside the store.
BULLETIN: Mayor Ed Murray resigns after more abuse accusations, saying 'it is best for the city if I step aside'
1:22 PM: Just in via e-mail:
Today, Mayor Murray released the following statement:

"I am announcing my resignation as mayor, effective at 5 p.m. tomorrow.

"While the allegations against me are not true, it is important that my personal issues do not affect the ability of our City government to conduct the public's business.

"I'm proud of all that I have accomplished over my 19 years in the Legislature, where I was able to pass what were at the time the largest transportation packages in state history, a landmark gay civil rights bill and a historic marriage equality bill.

"And I am proud of what we have accomplished together at the City during my time as mayor, passing a nation-leading $15 minimum wage, and major progressive housing affordability and police accountability legislation, as well as negotiating an agreement to build a world-class arena that I believe in time will bring the NHL and NBA to Seattle.

"But it has also become clear to me that in light of the latest news reports it is best for the city if I step aside.

"To the people of this special city and to my dedicated staff, I am sorry for this painful situation.

"In the interest of an orderly transition of power, Council President Bruce Harrell will become Mayor upon my resignation, and will decide within the following five days whether he will fill out the remainder of my term. During this time Director of Operations Fred Podesta has been tasked with leading the transition."
The announcement was made hours after The Seattle Times reported new accusations of sexual abuse by Murray, this time from a cousin.
Four months ago, Murray gathered supporters at the Alki Bathhouse – noting that it was near his boyhood home in West Seattle – to announce that he would not run for re-election, but until today, he had continued to insist that he would finish out his term.
1:54 PM: As noted in the comment section, Council President Harrell circulated this memo a month ago, regarding succession if the mayor resigned. (Thanks to SCC Insight for making the memo easy to find.) It elaborates on what Murray's statement mentions – that Harrell becomes acting mayor but can decide within five days whether he wants to keep that role until a new mayor is elected in November. If he declines it, the council would elect someone else from its ranks to serve as acting mayor, and then would have to fill that councilmember's job.
2:41 PM: And if you're still confused – a statement just e-mailed by City Attorney Pete Holmes says he's helping to sort it out:
"As City Attorney, my number one priority is maintaining continuity of government operations for the people of the City of Seattle. My office is advising the City Council and the Mayor's Office on next legal steps forward under the City Charter."
3:54 PM: Council President Harrell isn't saying yet whether he'll keep the interim mayorship beyond a few days. In this statement, he says, "I intend to make an announcement within the five days on my intentions and will talk to my family, my colleagues on the Seattle City Council, and trusted members of our city on this decision with the understanding that the City and continuity of governance comes before all other factors."
2 THURSDAY NOTES: Community centers closed; Delridge business-survey meeting postponed
Two notes about this Thursday (September 14th):
COMMUNITY CENTERS CLOSED: Citywide, Seattle Parks' community centers will all be closed this Thursday. The note on the Parks website:
All our Community Centers will be closed Thursday, September 14th for a division retreat. School Age Care programs will be open as normal.
(Added – we verified with Parks that Southwest Teen Life Center will be part of the day-long closure, too.)
DELRIDGE BUSINESS-SURVEY MEETING POSTPONED: The event to release results of the Delridge Business Survey, originally announced for this Thursday, has to be postponed due to a key participant's illness. No new date yet; we'll publish an update when one is announced.
West Seattle Tuesday: Hurricane relief; Fauntleroy, Admiral, & South Park community meetings; soccer; more…
Thanks to Victoria Gnatoka for views of West Seattle from the air, photographed while she was flying out of Sea-Tac last week. Here's what's happening on the ground for the rest of your Tuesday:
DINE OUT FOR HURRICANE RELIEF: 4-10 pm, half the proceeds at Mioposto Admiral (and its sibling restaurants elsewhere in the city, if you're off-peninsula tonight) go to hurricane relief, as do all proceeds from $5 raffle tickets. (2139 California SW)
HIGH-SCHOOL SOCCER: 4 pm at Walt Hundley Playfield in High Point, the Chief Sealth International High School girls-soccer team hosts West Seattle High School. (34th SW/SW Myrtle)
FREE IRISH-DANCE LESSON: 4:45 pm at the VFW Hall in The Triangle, it's the start of a new round of Comerford School of Irish Dance lessons for new beginners, and the first lesson is free. (3601 SW Alaska)
'SCHOOL YOUR PARENTS': 5-7 pm at High Point Library:
Learn about great resources that the High Point Library presents during the school year for students and families

Scavenger Hunt Fun!

Refreshments

School Supplies Giveaway

West Seattle Helpline Clothesline Program will be giving out gently used clothing to all

Come join us!
(35th SW/SW Raymond)
JUSTIN KAUSAL-HAYES: Live music at Salty's on Alki (WSB sponsor), 5-8 pm. No cover; happy-hour specials available until 6 pm. (1936 Harbor SW)
FAUNTLEROY COMMUNITY ASSOCIATION: 7 pm board meeting – everyone welcome – at Fauntleroy Schoolhouse. The agenda is in our calendar listing. (9131 California SW)
ADMIRAL NEIGHBORHOOD ASSOCIATION: 7 pm general meeting – everyone welcome – at The Sanctuary at Admiral. Guest speaker is Karen Berge from West Seattle Be Prepared – always a timely topic, but even more so right now with the hurricanes and Mexico megaquake affecting millions. (42nd SW/SW Lander)
SOUTH PARK NEIGHBORHOOD ASSOCIATION: 7 pm general meeting – everyone welcome – at SP Neighborhood Center. (8201 10th Ave. S.)
MAX CRUMBLE ORCHESTRA: "Homage to elevator music," 7:30-10 pm at Parliament Tavern. No cover. 21+. (4210 SW Admiral)
THERE'S ALWAYS MORE … for today, tonight, and way beyond, on our complete-calendar page, where you can also find out how to get your event listed (hint: the earlier we get the info, the better!).
CRIME WATCH: Suspected stolen, dumped items found in Gatewood
10:15 AM: Look familiar? Maybe something stolen in a car prowl, or … ? Suzanne found the basket and items strewn in the street in Gatewood, so it's likely they weren't simply "lost" (otherwise, we do have a "lost/found/non-pets" section you are welcome to use in other circumstances). If they're yours, please text her at *number removed*. (She's reported this to police, too.)
4:13 PM: Suzanne tells us the items have been claimed, so we have removed her phone number.
SAVING THE SUBSTATION: Urban Homestead Foundation benefit dinner Saturday
(2016 photo)
The Urban Homestead Foundation, raising money to buy the former City Light substation property on Genesee Hill, is sending out a last call for tickets to this Saturday's pig-roast fundraising dinner. UHF's Katie Stemp says it's happening at the site, 50th/Dakota, 5-9 pm Saturday (September 16th): "Tickets are $75 and include a sit-down dinner, a drink, live music and dancing, and outdoor games! It's going to be a blast and hopefully raise a lot of money to match the King Conservation Futures Fund grant we received! If there are local businesses that would like to be promoted by helping sponsor part of the event, they can contact Becca Bay at beccabayaway@gmail.com." (We reported on the grant back in June.) You can buy your ticket(s) online right now – if you can't commit until the last minute, Katie says they expect "a limited amount" available at the event.
TRAFFIC/TRANSIT TODAY: Tuesday watch, with road-work alert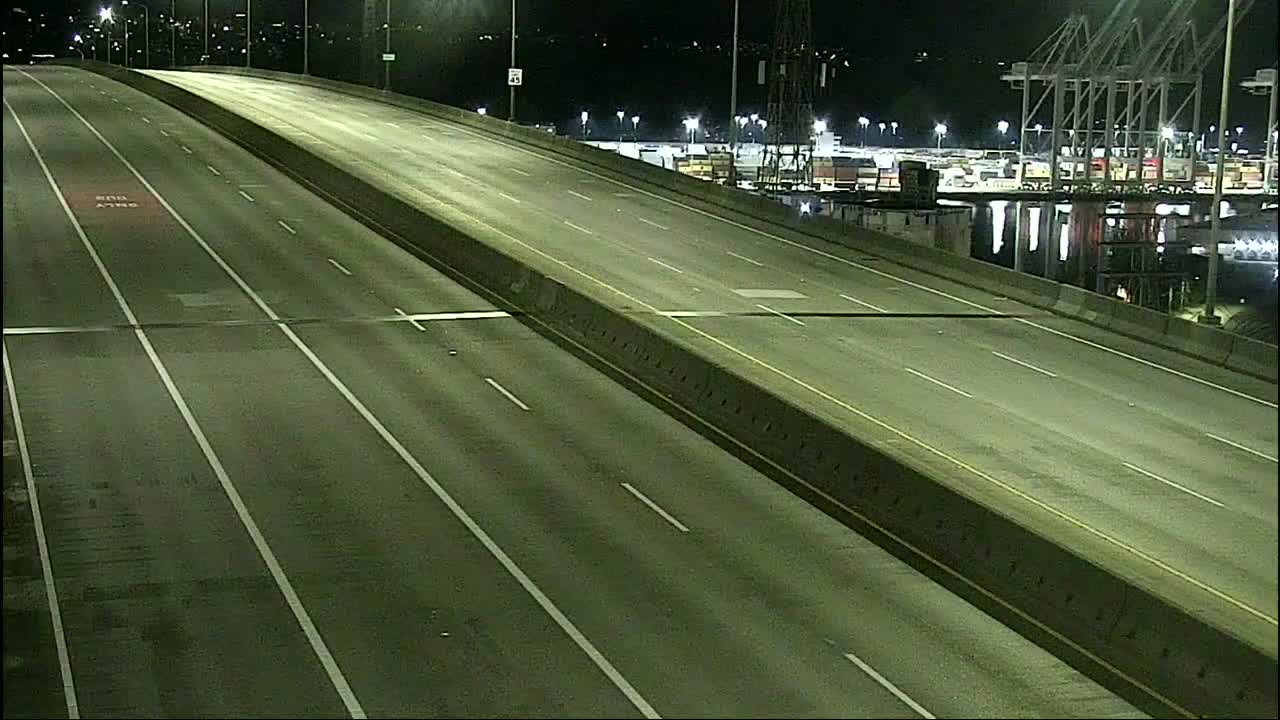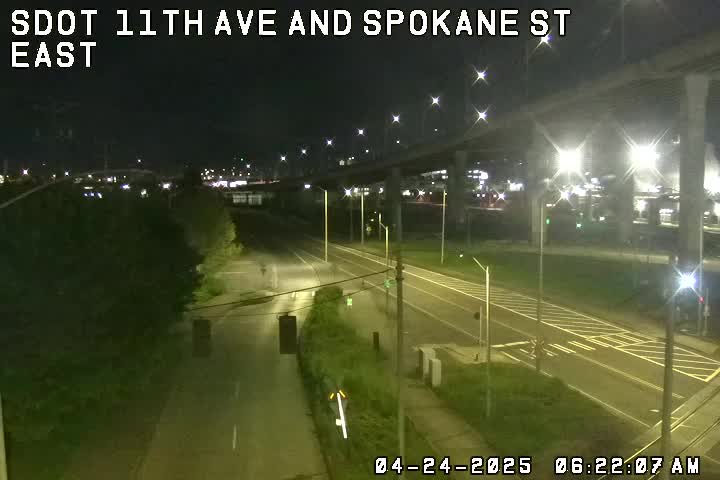 (SDOT MAP with travel times/video links; is the 'low bridge' closed? LOOK HERE)
6:52 AM: Good morning! No incidents reported in/from West Seattle so far this morning. One road-work alert for the area: Lane reconfiguration on SW 106th/107th between 17th SW and 26th SW, starting at 7 am today, though King County Roads promises no lane closures before 8 am. Details in our preview.
TRANSIT ALERT: Route 113 did not operate its 6:27 am run and won't run its 7:39 am run either, says Metro.