7:15 PM: The fire generating that smoke is a building in the 3600 block of E Marginal Way, not in WS. [map] Seattle Fire is going defensive on it – too dangerous to do otherwise. Per scanner, it includes 'two metal structures, fully involved' with propane tanks nearby.
7:27 PM: SFD has called a 2nd alarm. We just crossed the bridge and got this view:
Avoid the bridge if you can- very smoky. The fire is still spreading per scanner and you'll want to stay far from E. Marginal too.
7:38 PM: No injuries reported, SFD says. They describe it as a "warehouse fire"; the address checks to a "private event space."
7:43 PM: SFD is calling a third alarm. We are going back over the bridge.
7:46 PM: Third alarm canceled. Some vehicles reported to be on fire.
From the viaduct pic.twitter.com/YvTqYel7Z9

— sareana ✨ (@Sareanaaxo) July 5, 2018
(Tweeted by Sareana)
8:06 PM: SFD is reporting progress knocking down the fire but also still calling for more reinforcements. Meantime, thanks for all the photos – we've just returned to HQ (we were out in the Alki area checking on the holiday scene when this broke out) and are catching up while monitoring this via scanner. Also, as we noted in a comment, we apologize that our image-upload-in-comment feature is not fixed yet, so even if it looks to you like it's uploaded, it's not showing – photos are always welcome at westseattleblog@gmail.com.
8:41 PM: Still fighting the fire, and reporting progress – "well under control" is how it's been described over SFD radio.
9:02 PM: Checked the traffic cams. Smoke over the West Seattle Bridge appears to have dissipated. On the surface, E. Marginal is still blocked at Spokane: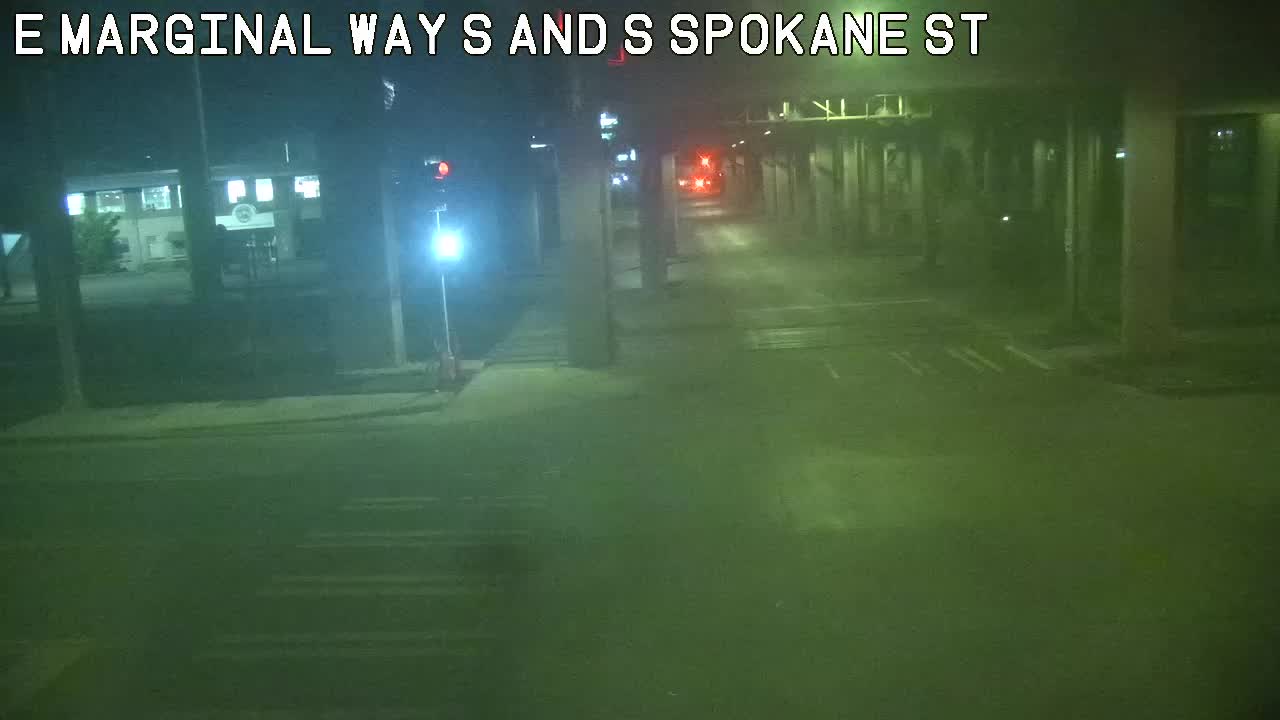 That's a "live" SDOT cam view.
9:18 PM: Some units are being dismissed. SFD has tweeted photos including this one:
The tweet says the fire "has been contained to one building. Firefighters will remain on scene through the night working on spot fires."