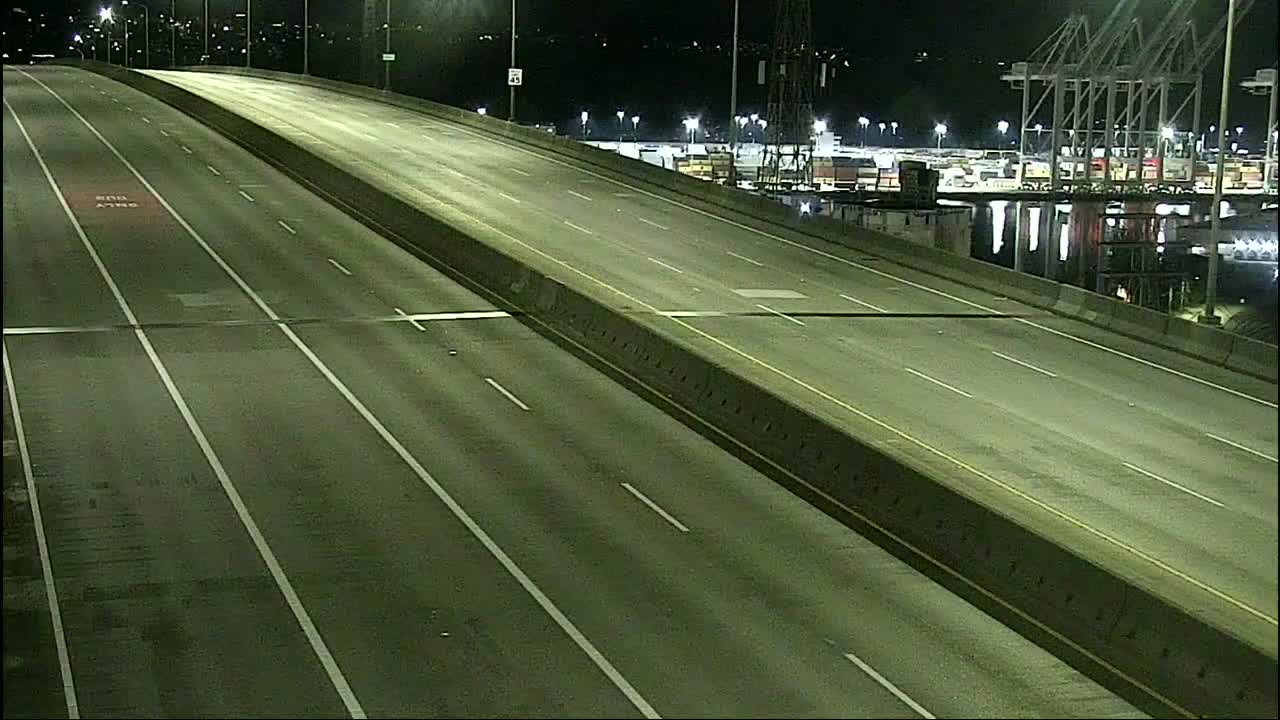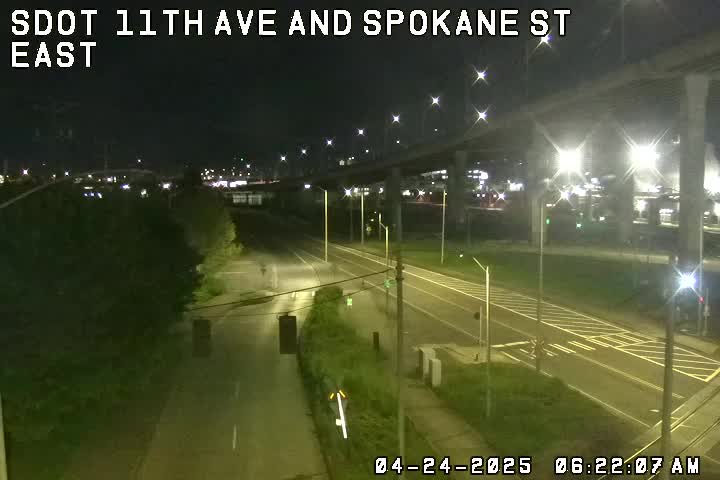 (SDOT MAP with travel times/video links; is the 'low bridge' closed? LOOK HERE)
7:33 AM: No incidents in our area but slow going around the region this morning, and rainy yet again.
8:16 AM: Crash reported on NB 99 in the stadium zone. SFD has been sent; SPD is on the way.
8:23 AM: Crash at 35th/Avalon. Thanks for the tip; SFD is being dispatched now. Tipster says two vehicles are involved.
8:39 AM: SDOT has found the NB 99 crash on the Lander camera (featured above). Blocking the right lane, they report.
8:55 AM: Now moved to the shoulder and no longer blocking, says SDOT. Meantime, the 35th/Avalon situation has moved to the Taco Time parking lot, so far as we can tell from the scanner.