Some followup information on a weekend incident we covered, thanks to help from WSBeat reporter Megan Sheppard (look for her next roundup soon):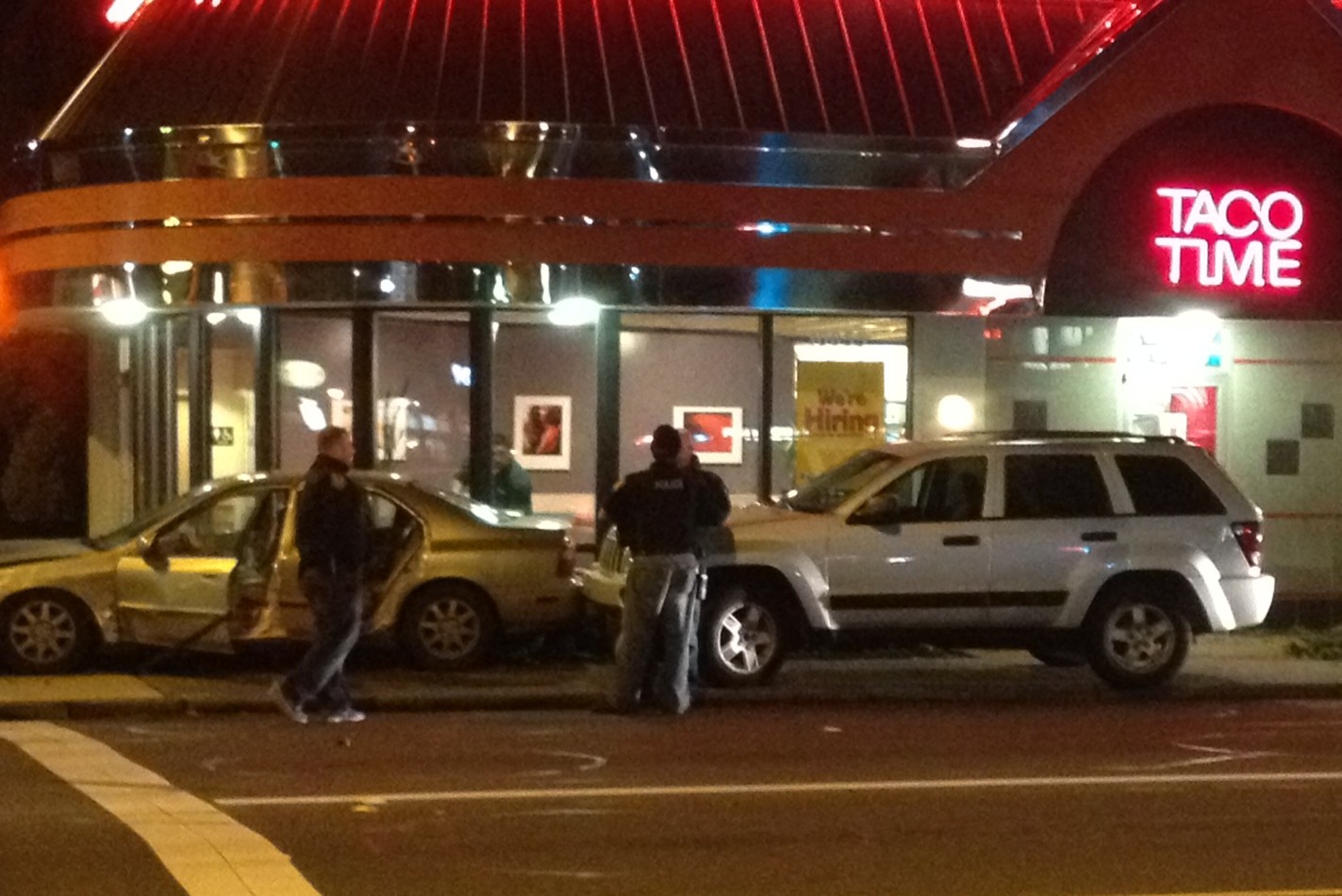 (Saturday night photo by WSB editor Tracy Record)
On Saturday night, we showed you the scene outside White Center Taco Time, where what Seattle Police described as a stolen car first spotted in West Seattle had crashed into a pole. No injuries; we saw police making one arrest.
Thanks to Megan's research, we now know there were four people in the car; one fled, one was released at the scene, and two men were arrested and booked into jail. One, an Auburn resident, is being held in connection with a $5,000 warrant for failing to appear at a court hearing related to a South King County burglary case from 2010 and also, according to the jail register, for investigation of vehicle theft, with bail set at $100,000. The other is an Everett resident who had just gotten out of jail two and a half weeks ago in connection with another case involving a stolen car from Bellevue and a hit-run crash in Kent. This time, his bail is set at $125,000 for investigation of auto theft, and he's also facing drug charges, after police say they found him in possession of meth on Saturday night. (The prior case has added $45,000 to that suspect's bail, for a total of $170,000.) The report says the car that crashed Saturday night was stolen from unincorporated King County, but police had caught sight of it near 24th and Roxbury. We will check with the County Prosecuting Attorney's Office tomorrow to see if charges are filed against either or both of these suspects.