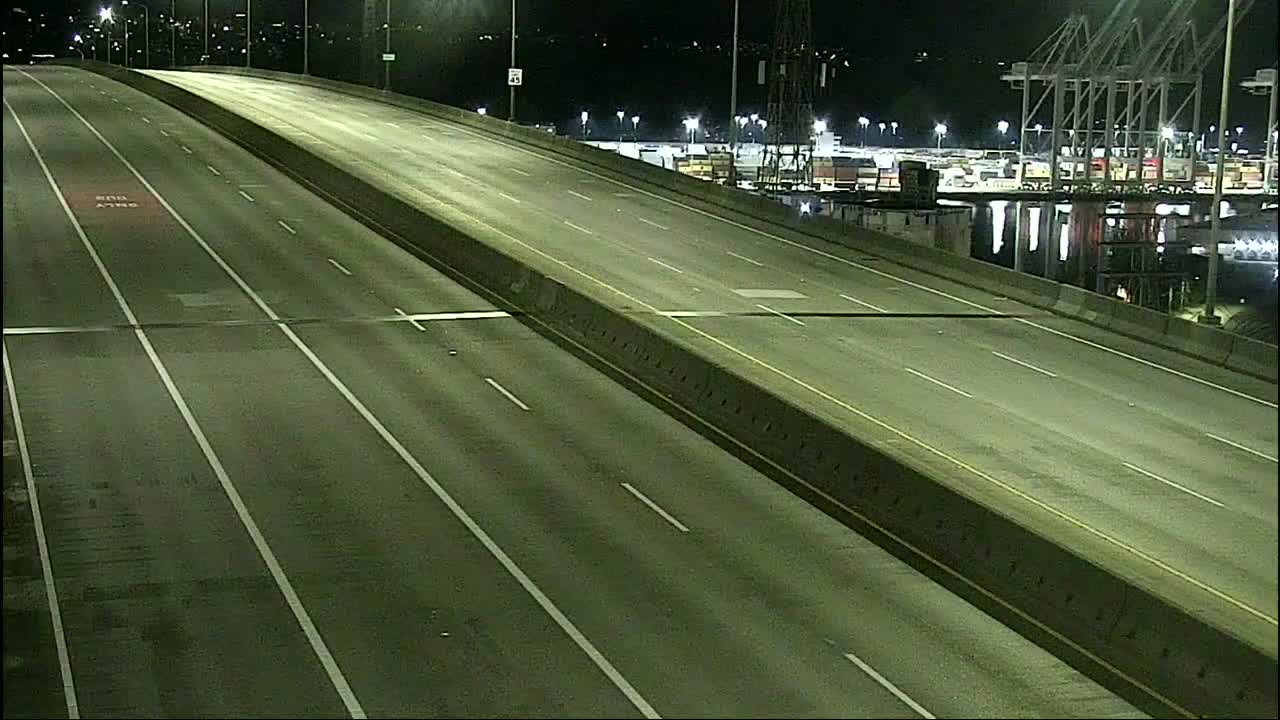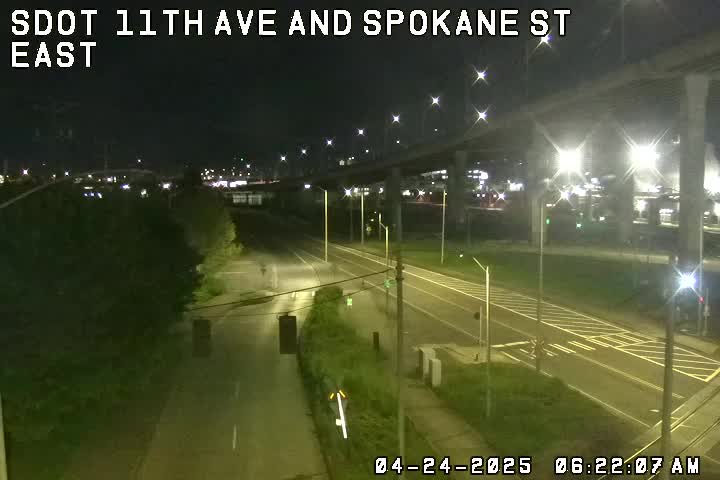 (SDOT MAP with travel times/video links; is the 'low bridge' closed? LOOK HERE)
7:26 AM: Quiet morning so far – nothing unusual on the roads, and no transit alerts.
WEEKEND TRAFFIC REMINDERS: Here are three weekend notes – including the Sunday morning northbound Highway 99 closure for the Emerald City Ride.
STARTING MONDAY: Paving work will begin Monday night at the Fauntleroy ferry dock, 7 pm-4 am nightly, Monday-Thursday nights, for about six weeks.
SPRING BREAK: Parochial schools with post-Easter breaks will be back in session Monday, while that's the start of spring break for Seattle Public Schools and the independent schools that follow its schedule.
7:56 AM: Crash blocking one lane on the Avalon on-ramp, reports SDOT:
Collision blocking the left lane of the SW Avalon Way on ramp to the West Seattle Bridge EB. Use caution. pic.twitter.com/XpKRagnEkf

— SDOT Traffic (@SDOTtraffic) April 6, 2018
8:02 AM: SFD is being dispatched to a crash at 10th and Elmgrove in Highland Park.
8:30 AM: If you are driving or riding through Fauntleroy, Kersti texted an alert – there's glass from an apparent broken window in the street on California SW by Fauntleroy Schoolhouse. It's been reported.
8:38 AM: Correction to our mention above that there were no transit alerts – we missed the 6:32 am announcement that the 7:19 am Route 56 wouldn't run. Noting it here for the record.