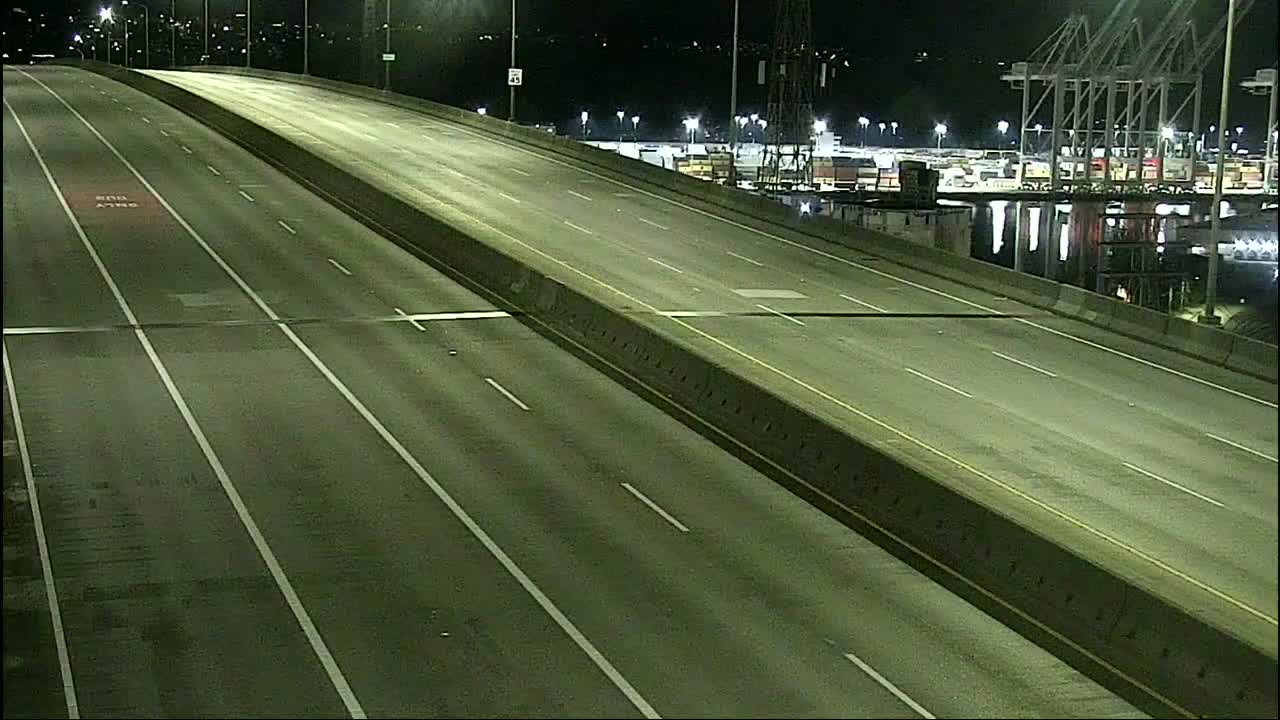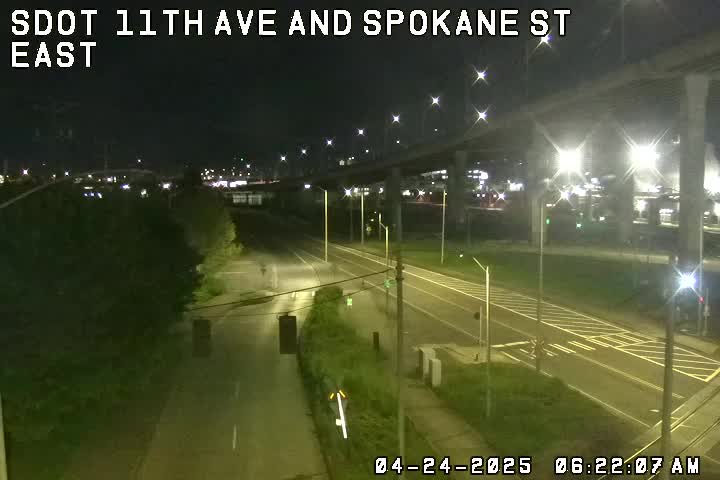 (SDOT MAP with travel times/video links; is the 'low bridge' closed? LOOK HERE)
6:59 AM: Good morning! No incidents currently reported in or from West Seattle.
BIKE-TO-SCHOOL DAY: It's happening today around Seattle.
EARLY DISMISSAL DAY: Seattle Public Schools are out two hours early today.
7:20 AM: Thanks to Kelly for first word of this – the Highland Park Way/West Marginal Way SW signal is flashing, and that's backed up eastbound traffic all the way up the hill, and then some. Avoid.
7:26 AM: At left of Kelly's photo, that's an SDOT crew on scene, but the Traffic Operations Center didn't have word of this until a moment ago.