May 20, 2014 at 7:39 am | In
West Seattle news
,
West Seattle traffic alerts
|
8 Comments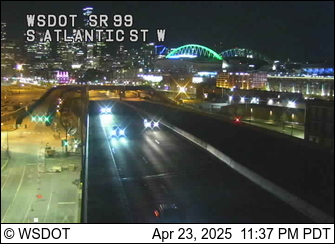 (WS Bridge and Highway 99 views; more cams on the WSB Traffic page)
7:39 AM: No problems reported so far on the routes through/from West Seattle. Road-work reminder: Crews are expected to be working on both Charlestown (west of California) and Genesee (east of Avalon Way) today.
8:01 AM: From comments – bridge trouble, explained by D as: "Stalled truck on the bridge just before midspan." (Not seeing it on the cameras, though.)
8 Comments
Sorry, comment time is over.
All contents copyright 2005-2015, A Drink of Water and a Story Interactive. Here's how to contact us.
Header image by Nick Adams. ABSOLUTELY NO WSB PHOTO REUSE WITHOUT SITE OWNERS' PERMISSION.
Entries and comments feeds. ^Top^