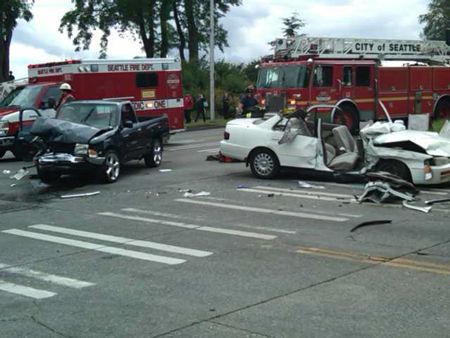 (July 2010 crash at 8th/Roxbury, WSB/White Center Now photo)
Want to see SW Roxbury a whole lot safer than it is now? You'll recall the campaign launched by the Westwood-Roxhill-Arbor Heights Community Council with the support of other area neighborhood advocates. Now, it's announced that the city has scheduled two meetings about the improvements to follow:
*6:30 pm Thursday, February 13th in White Center's Greenbridge neighborhood, 9800 8th SW
*6 pm Wednesday, February 26th, at Roxhill Elementary School, 30th/Roxbury
The city's official project page is here. And you can expect to hear about this at tonight's WWRHAH meeting, 6:15 pm at Southwest Branch Library (meeting preview here).