5:50 AM: Good morning. It's Monday, May 8th. This is the sixth full day of closure for the ramp from the eastbound West Seattle Bridge to northbound Highway 99, after a huge hole shut it down last Tuesday evening: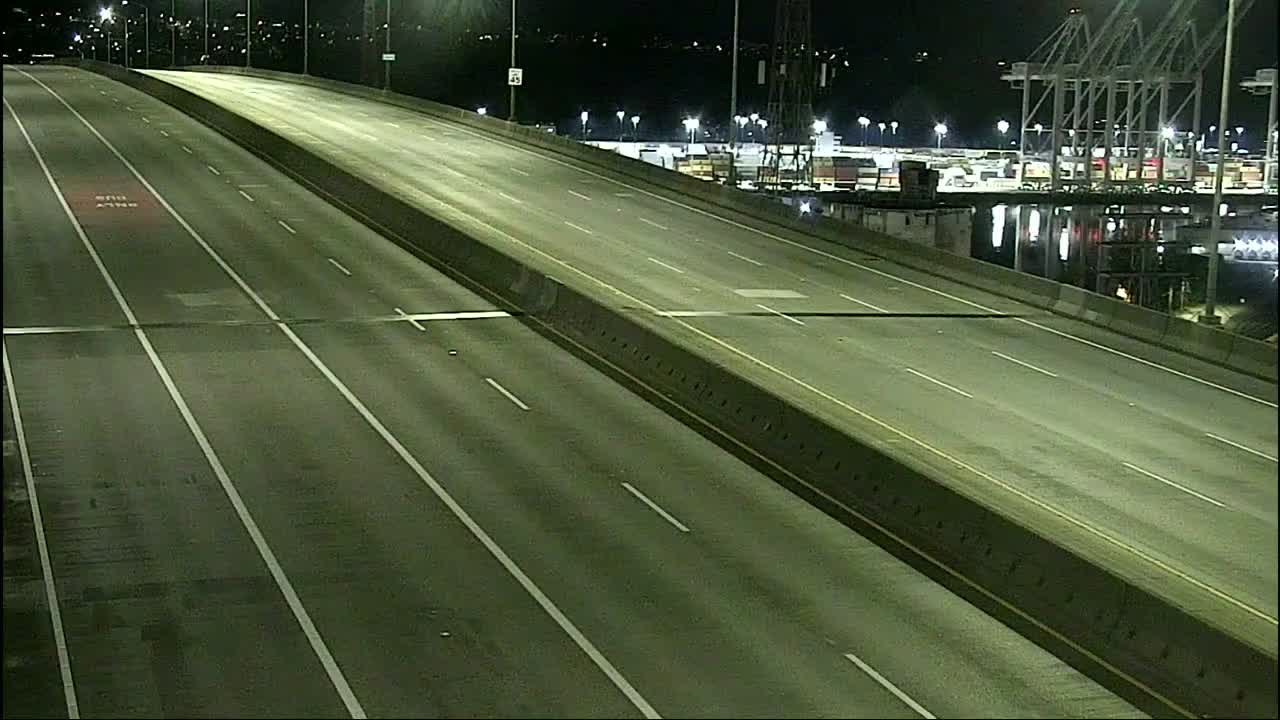 WSDOT reported Saturday that they'd poured concrete which takes "a few days to cure." We'll be asking about a reopening timeline update. Meantime, you can get to NB 99 via the 1st Avenue South Bridge, or by using the eastbound WS Bridge's 1st Avenue South exit, turning north, and getting onto 99 in SODO.
STREET CLOSURE
15th SW is blocked for a homicide investigation. Separate story on that shortly.
TRANSIT
Metro – Downtown-bound buses that usually take the high bridge to NB 99 are detouring while the ramp is closed. Otherwise, regular schedule, but trip cancellations are still happening.
Water Taxi – Continuing the spring/summer schedule.
Washington State Ferries' Triangle Route continues on the 2-boat schedule but with the chance of sailing cancellations on short notice, so check here for alerts/updates and see Vessel Watch for boats' locations.
OTHER SPOTLIGHT TRAFFIC CAMERAS
Delridge cameras: Besides the one below (Delridge/Henderson), cameras are also up at Delridge/Genesee, Delridge/Juneau, Delridge/Orchard, and Delridge/Oregon.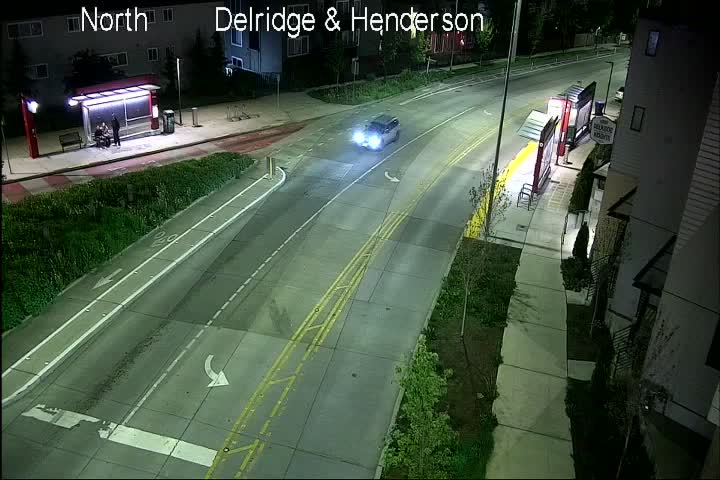 High Bridge – the view from its southwest end (when SDOT points the 35th/Avalon/Fauntleroy camera that way):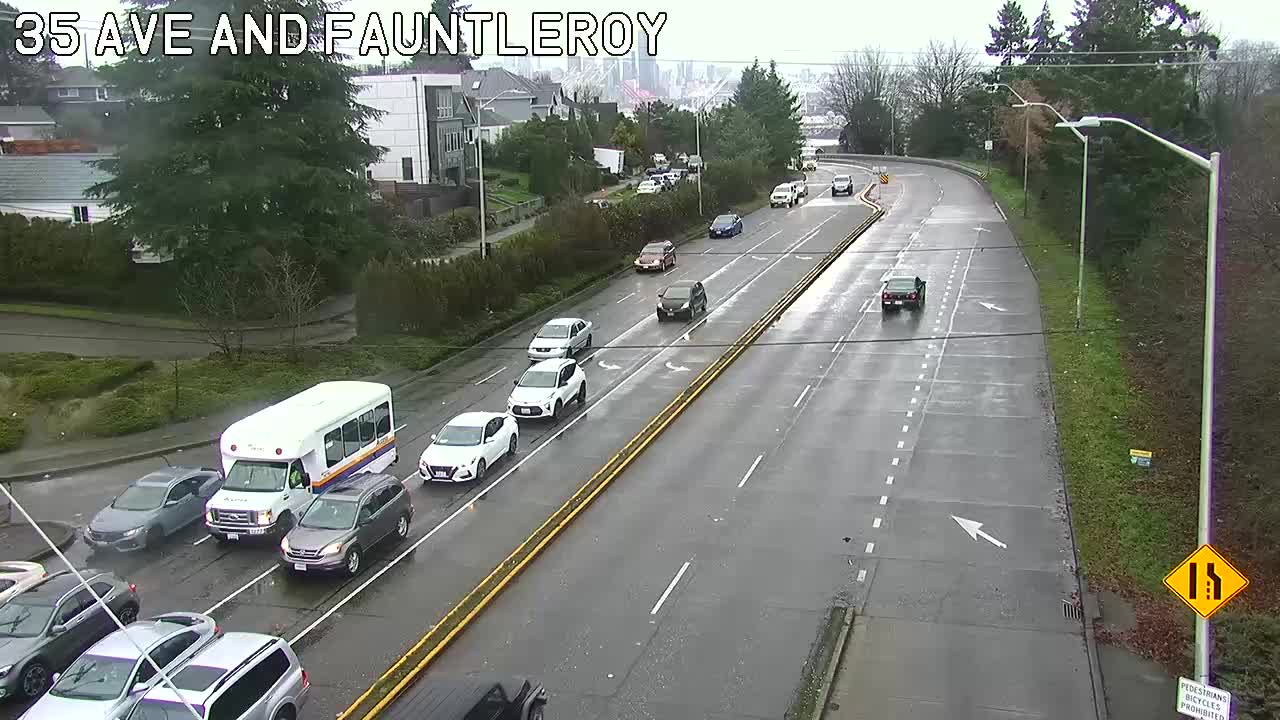 Low Bridge – east-end vicinity: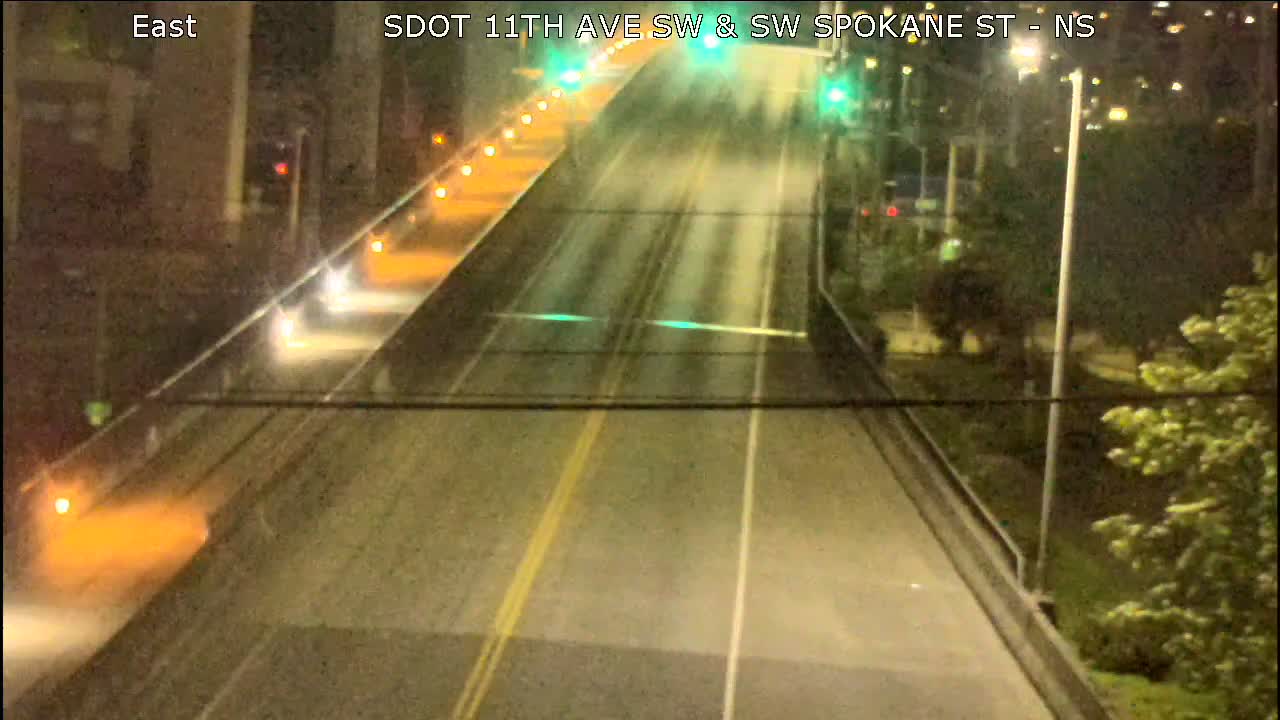 1st Ave. S. Bridge – another route across the river: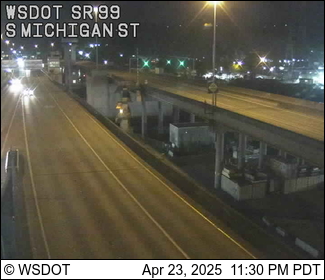 Highway 99: – the northbound side at Lander. MORE TRAFFIC CAMS: See all working traffic cams citywide here, most with video options; West Seattle and vicinity-relevant cameras are on this WSB page.
BRIDGE INFO: Check the @SDOTBridges Twitter feed to see if the city's movable bridges are opening for vessel traffic.
WEATHER & SUNRISE/SUNSET TIMES
Partly sunny, chance of pm showers, high in the low 60s. Sunrise was at 5:42 am; sunset will be at 8:31 pm.
If you see trouble on the bridges/streets/paths/bay, please text or call us (when you can do it safely, and after you've reported to authorities). Thank you!