6:02 AM: Good morning. It's Friday, April 8th.
WEATHER
No rerun of that warm sunshine (Thursday's high was 73) – today's forecast has clouds, possible rain, and a high in the 50s.
ROAD-WORK NOTES
*Highway 99 tunnel has its monthly maintenance closure tonight.
*No weekend preview from SDOT – if we get word later today of any weekend road work, we'll add it here. (ADDED 3:45 PM – here's the preview:)
We're planning to complete several projects this weekend. We expect to begin work as early as 7 AM and be done by 4:30 PM on Saturday and Sunday. We anticipate minimal impacts to travelers, but please navigate with caution through work zones and follow directions from signs and flaggers.

On Saturday, we'll be updating curb ramps at 16th Ave SW and SW Barton St in the Highland Park neighborhood. On Sunday, we will be updating curb ramps at 45th Ave SW and Admiral Way SW in the North Admiral neighborhood. Parking will be limited in these areas during this work. People walking and biking in the area will be detoured to the other sides of the intersection for crossing.

In the North Delridge area, we'll be installing foundations for future radar speed signs on 16th Ave SW between SW Morgan St and SW Findlay St on Saturday and Sunday. The parking lane will be blocked as we complete this work, however we do not anticipate disrupting traffic or impacting people walking and biking in the area.

On Saturday, we'll be replacing two traffic signs on Fauntleroy Way SW just before SW Avalon Way. We'll also be replacing a sign on Delridge Way SW, approaching the 5-way intersection. During this work, we'll need to reduce the two travel lanes to a single lane and there may be delays for people driving.
BUSES, WATER TAXI, FERRIES TODAY
Metro is on its regular weekday schedule. Watch @kcmetrobus for word of reroutes/cancellations.
Water Taxi's on its regular schedule. Shuttle service is now serving all runs.
Ferries: WSF is still using the two-boat schedule for Fauntleroy-Vashon-Southworth. Check here for alerts/updates.
BRIDGES AND DETOUR ROUTES
746th morning without the West Seattle Bridge. Meantime, SDOT traffic-camera images are back.
Low Bridge: Automated enforcement cameras remain in use; restrictions are in effect 5 am-9 pm daily – except weekends; the bridge is open to all until 8 am Saturday and Sunday mornings. (Access applications are available here for some categories of drivers.)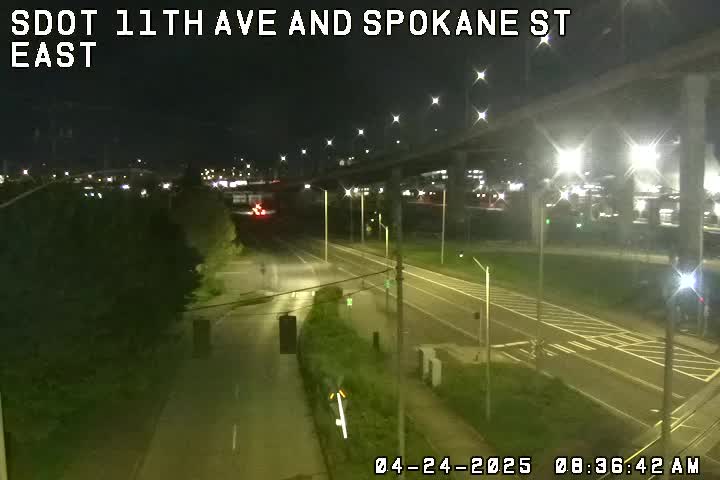 1st Avenue South Bridge: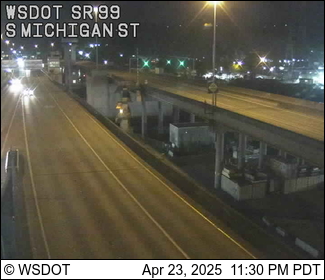 South Park Bridge: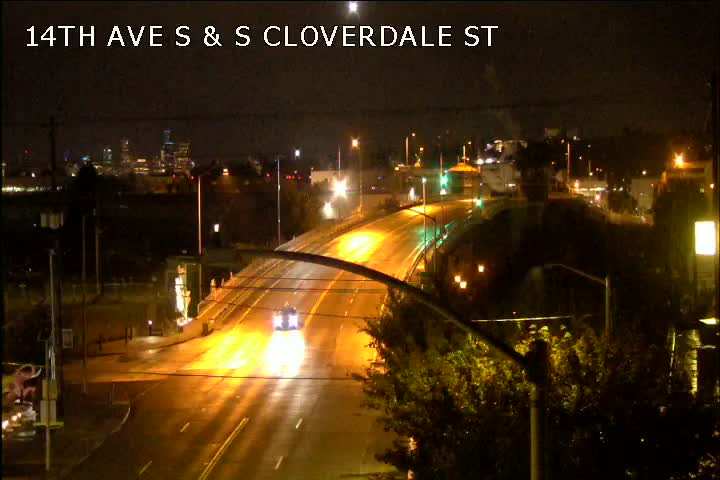 West Marginal Way at Highland Park Way: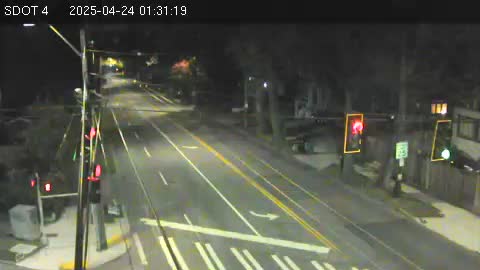 Highland Park Way/Holden: The 5-way intersection (Spokane/West Marginal/Delridge/Chelan):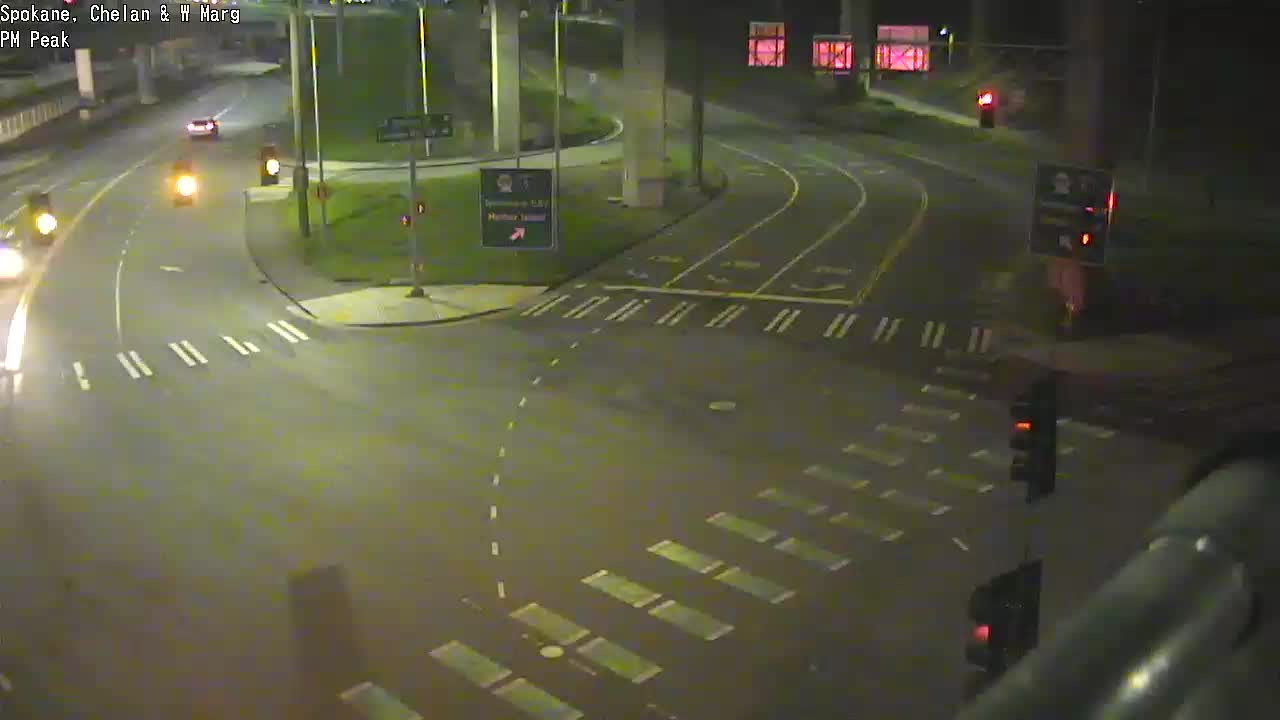 Are movable bridges opening for vessels? Check the @SDOTBridges Twitter feed; 1st Ave. S. Bridge openings are also tweeted by @wsdot_traffic.
All city traffic cams can be seen here; West Seattle and vicinity-relevant cameras are also on this WSB page
Trouble on the roads/paths/water? Text or call us (when you can do so safely) – 206-293-6302.