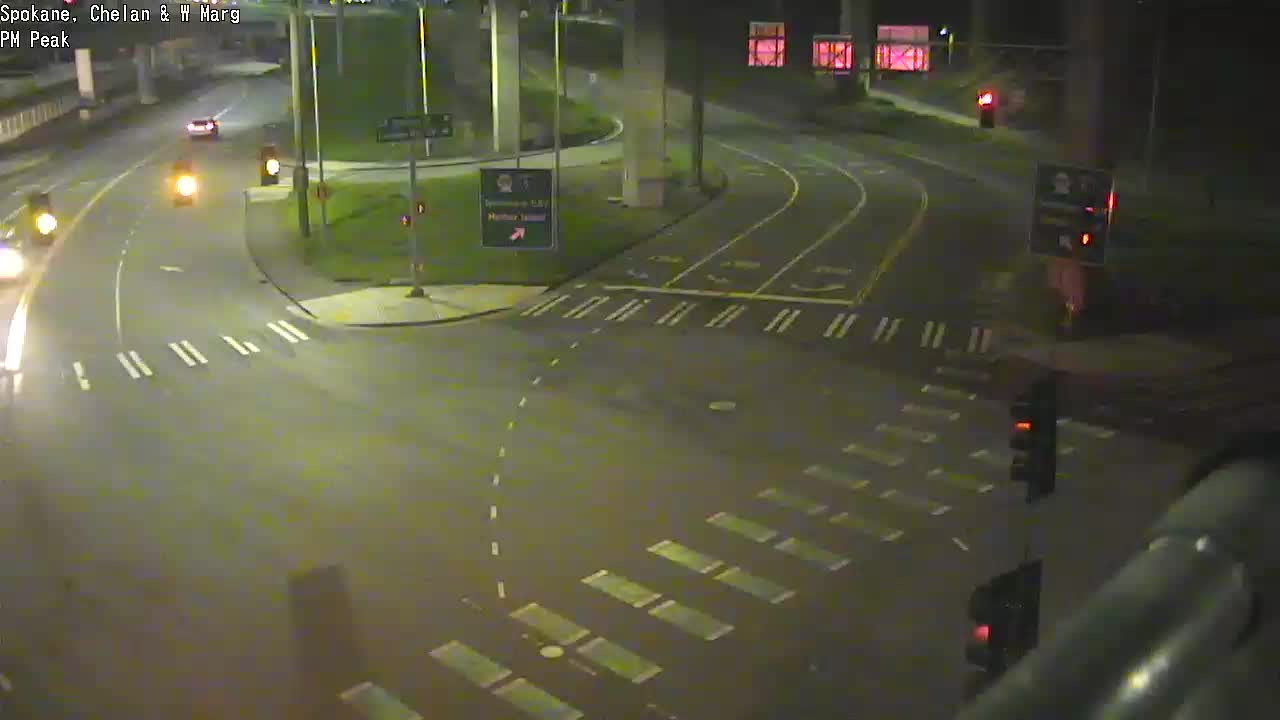 (Current image from SDOT camera at 5-way)
5:26 AM: Good morning. The snow (re)started just after 9 pm and is still falling. We start with info links:
ROAD/TRANSIT INFO
-City map of plowed/treated/closed roads, here
-City map of traffic cams, here
-Our page with West Seattle-relevant cams, here
-County map of traffic cams (choose "south" tab for White Center), here
–Metro continues Emergency Snow Network reduced service
–West Seattle Water Taxi is running (with Spirit of Kingston)
WEATHER
-Just below freezing right now. The Winter Weather Advisory is now only in effect through 2 pm
Tips/pics to westseattleblog@gmail.com or 206-293-6302 – thank you! (Current image from SDOT camera at Holden/Highland Park Way)
6:17 AM: Still quiet on the streets.
6:43 AM: The snowfall has stopped, for now.
7:18 AM: As pointed out in comments, the SDOT real-time "winter response" map is currently blank. We're checking to see if they're working on it.
7:51 AM: No reply yet. But a check of cameras around the peninsula shows arterials have been addressed. Meantime, light snow has resumed.
8:07 AM: We're assembling a closures/changes list again today, planning to publish around 9 am (with updates throughout the day as info comes in), First major new closure just in – the West Seattle YMCA.
8:22 AM: Reader photo just in:
Texter reports, "Here's a pic of Cali Ave looking south at College near Admiral Junction. Taken at 8 am. Mostly slushy with pavement visible."
8:50 AM: Another photo, this one sent by Sandy and Vanessa:
The Olympics' peaks made a brief appearance, glowing pink, before clouds moved back in.
8:58 AM: The SDOT real-time map is now working, but slow to load (wait a moment or two), Paul texted to point out. Its road-closure info is suspect, though – for example, it shows SW Alaska east of California as closed, but the cameras for that stretch clearly show it open. (P.S. For non-road matters, we've launched today's closures/changes page.)