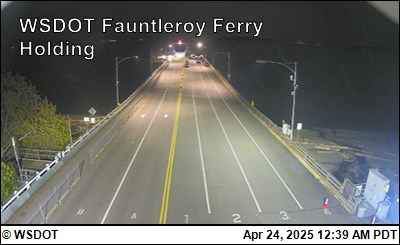 6:57 PM: Just in from Washington State Ferries:
The #2 Issaquah is out of service until further notice due to #1 main engine issues. This cancels the 6:30 p.m., 7:25 p.m., 8:25 p.m. from Vashon to Fauntleroy, the 7:00 p.m., 7:55 p.m., 8:50 p.m. from Fauntleroy to Vashon, the 9:20 p.m. from Vashon to Southworth and the 9:45 p.m. from Southworth to Vashon.
9:34 PM: Still on one boat, and that one's running behind schedule, WSF says.
12:10 AM: WSF says the Issaquah is fixed, and will be back in service starting at 4:05 am.