(SCHOOLS: Closure list … TRASH/RECYCLING: No pickups today … PARKS: Today's updates here … LIBRARIES: Today's plan here … WS BUSINESS/ETC. UPDATES as received)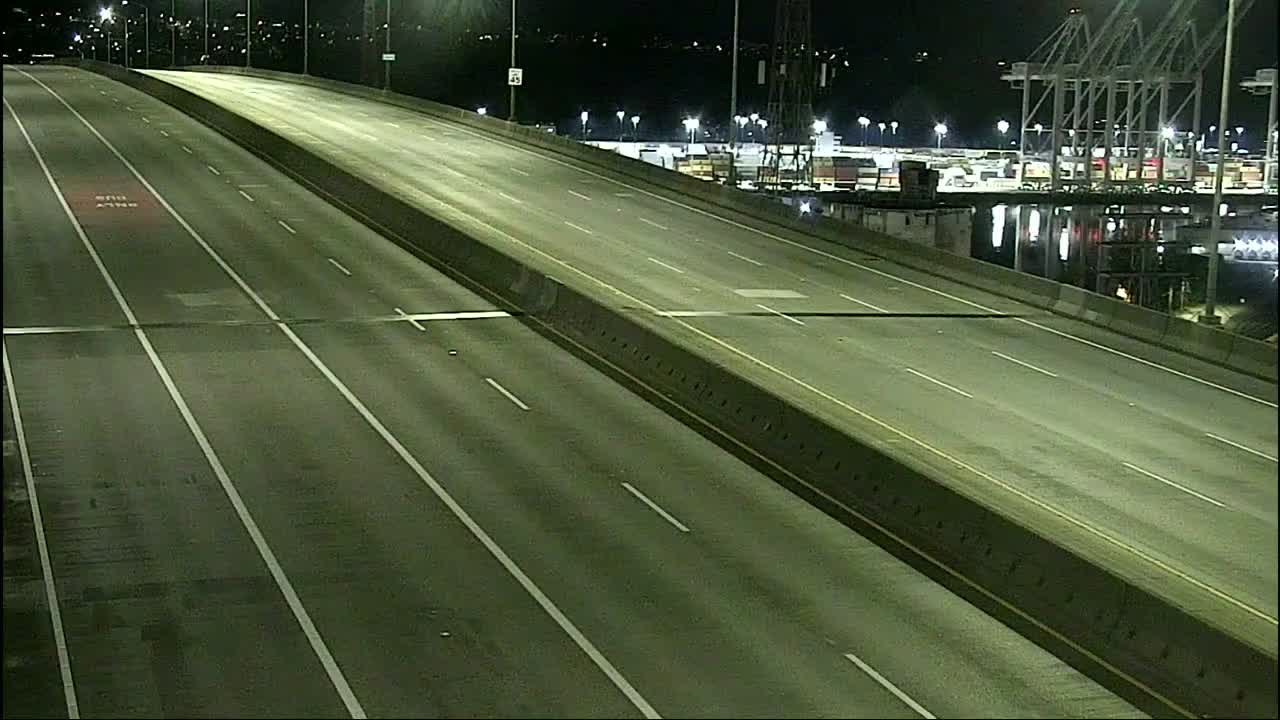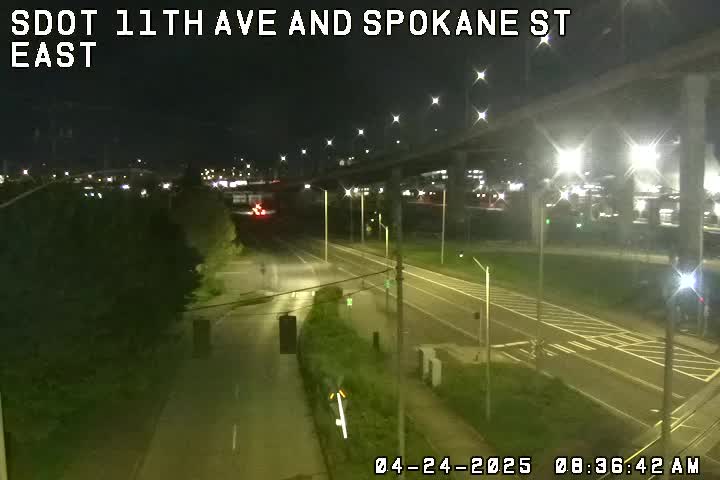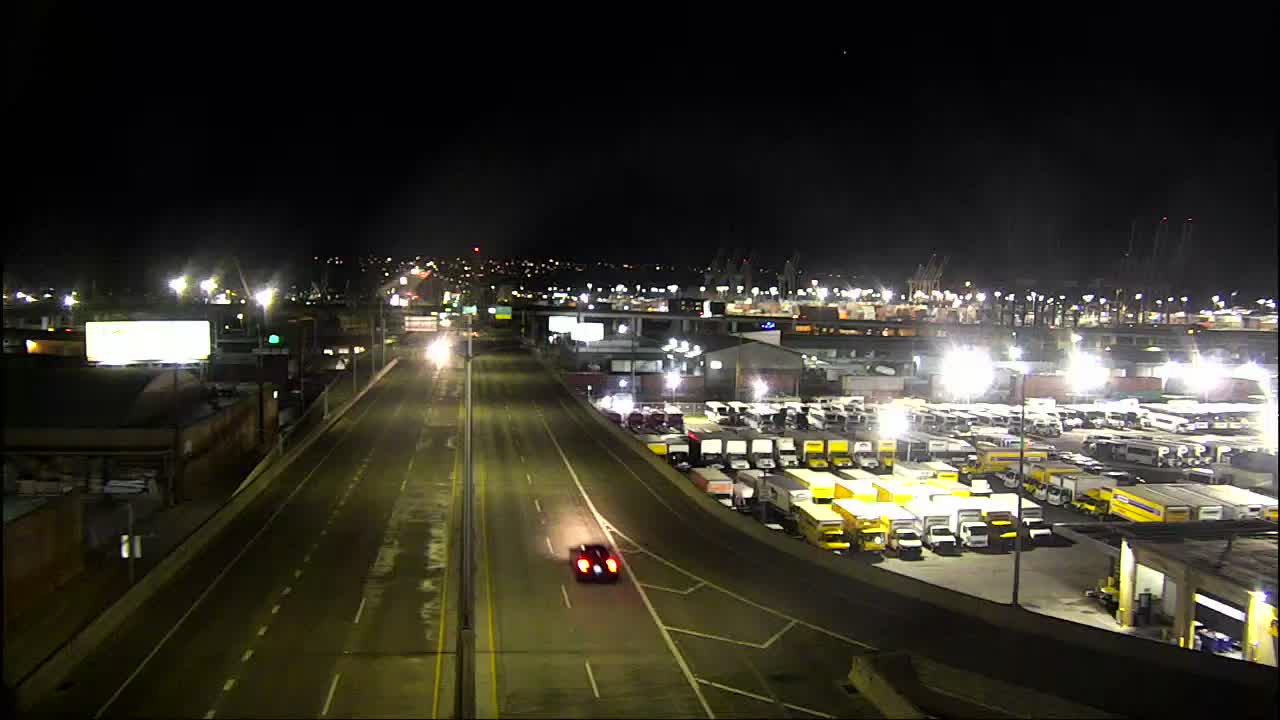 6:00 AM: Good morning. Morning watch begins – updates ahead.
SDOT WINTER-RESPONSE MAP: See where SDOT has treated/plowed
METRO SERVICE: Emergency Snow Network only – here are the West/South Seattle specifics.
WEST SEATTLE WATER TAXI: One-boat service – schedule and other details here
TRAFFIC CAMS PAGE: Our compilation of local cameras
SDOT CITYWIDE CAMS ETC. PAGE: Year-round "travelers" map with cams/more.
6:21 AM: No incidents in our area. Arterials have been cleared since Sunday's new snowfall, but as has been the case in recent days, the main challenge will be getting to one. The temperature's back below freezing. No significant new snowfall expected until later – the new Winter Weather Advisory alert takes effect at 11 am. (The early-morning "forecast discussion" continues to warn that forecasters are uncertain about when and where the next wave turns to rain.)
7:16 AM: Doc Maynard is the one boat on the West Seattle Water Taxi run today … Speaking of vessels, the "low bridge" restrictions are officially over. And it's just opened for a vessel to pass.
7:31 AM: The low bridge has reopened to non-marine traffic.
7:41 AM: Important reminder from Metro – apps/trackers do NOT filter for the Emergency Snow Network (which is the reduced-service level in effect since early Saturday) though they "can still accurately show estimated arrival times for those routes actually in service."
8 AM: Next wave moving this way a bit faster than expected, NWS now says, so we may only have a couple more hours' break. Got business open/closed – or institution/organization – news? Text or voice 206-293-6302 is the best way to get it to us; building a new list right now.
8:32 AM: Thanks to the commenters who are sharing road-condition updates. Meantime, we've started that new businesses-etc. list here. … Still awaiting city status reports for libraries and Parks facilities.
8:41 AM: Alert from King County, "West Seattle Water Taxi shuttle Route 775 is currently unable to provide service on California Way SW and also Admiral Way SW between 61st Ave SW and California Way SW."
8:48 AM: Seattle Parks update for the day is in – see it here.
9:28 AM: Also from the city, an SDOT overview:
SDOT crews continue to plow, working back to back 12-hour shifts. SDOT currently has 35 snow and ice fighting trucks roving Seattle's major streets and roadways. Plow crews continue to prioritize keeping Gold and Emerald routes clear. A flusher truck is covering city-wide elevated structure and frost prone areas. Smaller, more mobile trucks are addressing trouble spots, and streets near schools. In addition, two SDOT tree crews are on duty and available within the City for calls related to downed or hazardous trees through the night shift. No outstanding tree calls currently. Street closure inspection and reporting teams are also on a 12-hour shift and continue checking the status of street closure signs.
The mayor, governor, and city department heads plan an 11 am briefing. … Also just in: Seattle Public Library status (in our area, all but West Seattle/Admiral will be open today) … We'll continue to update this roundup until (serious) snow returns or afternoon arrives, whichever comes first, but we're also working to catch up on other news notes, so watch for some non-snow stories shortly.
9:47 AM: A few flakes are falling already!
9:54 AM: Jackknifed semitruck on Edmunds just east of California – thanks to Doug B for the tip and photo:
On the scanner, we hear police just arriving at that scene. They say the truck driver is chaining up in hopes of getting out.
10:08 AM: And the truck is reported to have moved on. Still lightly snowing.
11:02 AM: Couple updates – Southwest Pool is actually opening noon-3, different from what the Parks link above shows, we're told … Speaking of the city, the mayor/governor/etc. briefing just started and Seattle Channel is streaming it here … Speaking of city employees, check this out:
Texted with this caption: "Neighbors helping neighbors! Thanks to the mighty help of Fire Station 32 for helping Lien Animal Clinic shovel out their overflow parking lot."
11:39 AM: We've been monitoring the briefing and tweeting some toplines; will publish the video and toplines separately once it's over – there's usually a near-instant turnaround of the Seattle Channel stream via YouTube.
12:35 PM: Extending this roundup into the early PM while we try to get a couple other items up before starting the official afternoon roundup. Snow's falling more seriously now, by the way.
2:07 PM: There's been a discussion in comments regarding USPS. Yes, they're working – we just saw ours go by. Serious snow continues but the NWS is adamant it'll turn to rain later – the roads, meantime, are getting snowed over again. Here's a framegrab from the SDOT camera in The Triangle:
We've added more updates to the business list – including several restaurants.
3:19 PM: Afternoon/evening updates are here.