5:59 AM: Good morning! As announced late Monday, the new exit ramp from NB 99 to the south end of downtown – taking you to Alaskan Way or Dearborn to 1st Ave. – opened overnight. It's on the right side of the "live" WSDOT camera above. Its opening means Metro buses are moving to their "interim" routes too. Meantime, here are other cameras we usually feature: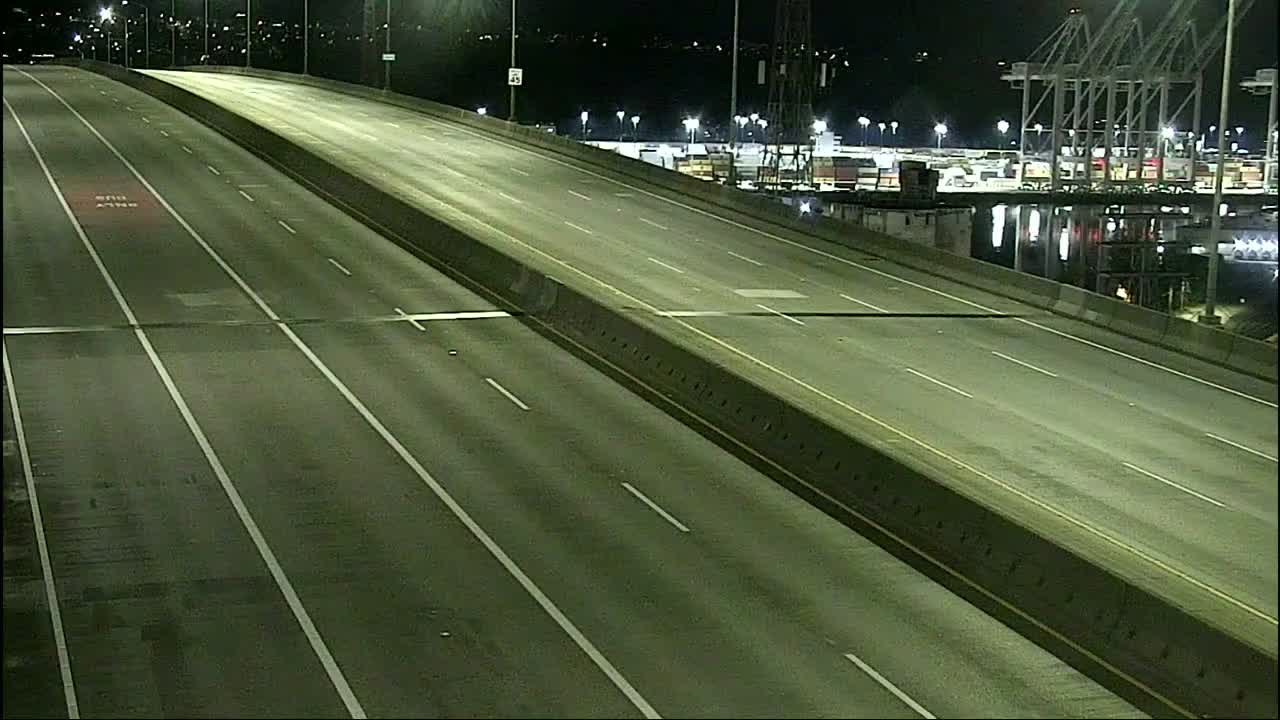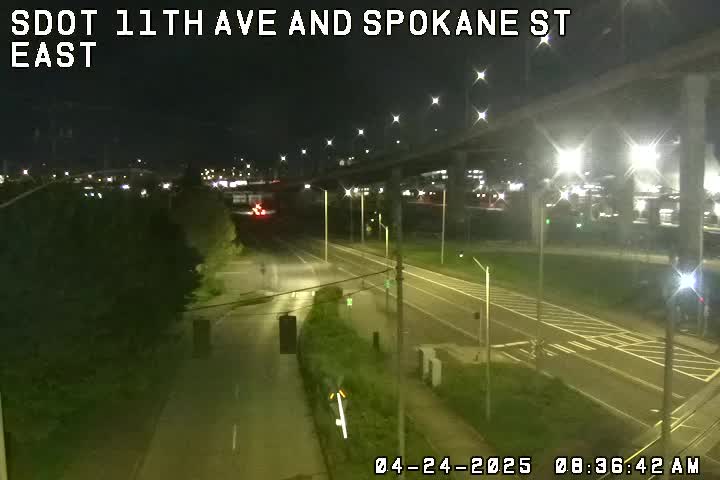 (SDOT MAP with travel times/ Is the 'low bridge' closed? LOOK HERE/ West Seattle-relevant traffic cams HERE)
One incident to report so far: A crash blocking one lane of NB 5 on the south side of downtown, parallel with 4th/Dearborn.
6:09 AM: That's clear. Back to the new ramp; one Route 56 rider says her bus did NOT shift over this morning.
6:50 AM: That may have been a "one-off," as Metro suggests, as it's even sent an advisory that the former Alaskan Way Viaduct routes will switch over. Meantime, the availability of the new NB 99 ramp has not yet led to the old pre-Viaduct-closure backup on the EB West Seattle Bridge exit, but traffic flow isn't quite at the "new normal" level yet since this is a break week for Seattle Public Schools.
6:55 AM: Via scanner, we're hearing that traffic police are assigned to the newly busy 1st/Dearborn intersection.
7:30 AM: The bridge ramp to NB 99 is still flowing well, on this first morning of increased 99 usability; the new exit ramp downtown remains wide open too.
8:59 AM: We noted on Twitter that bridge backups were visible around 8 am. By 8:30, that seemed to have eased. Also of note, this Metro update with more details on the bus changes facilitated by the opening of the new NB 99 exit ramp to Alaskan Way/Dearborn/1st. One commenter asked about the earlier mention that this still isn't permanent – if you've missed previous reports on that, this "pathways" map explains the long-term plan.
9:31 AM: One more transportation note – the new carshares we mentioned after a West Seattle sighting back in December, LimePods, are available to all in Seattle as of today, per email we just received from the company's PR firm.