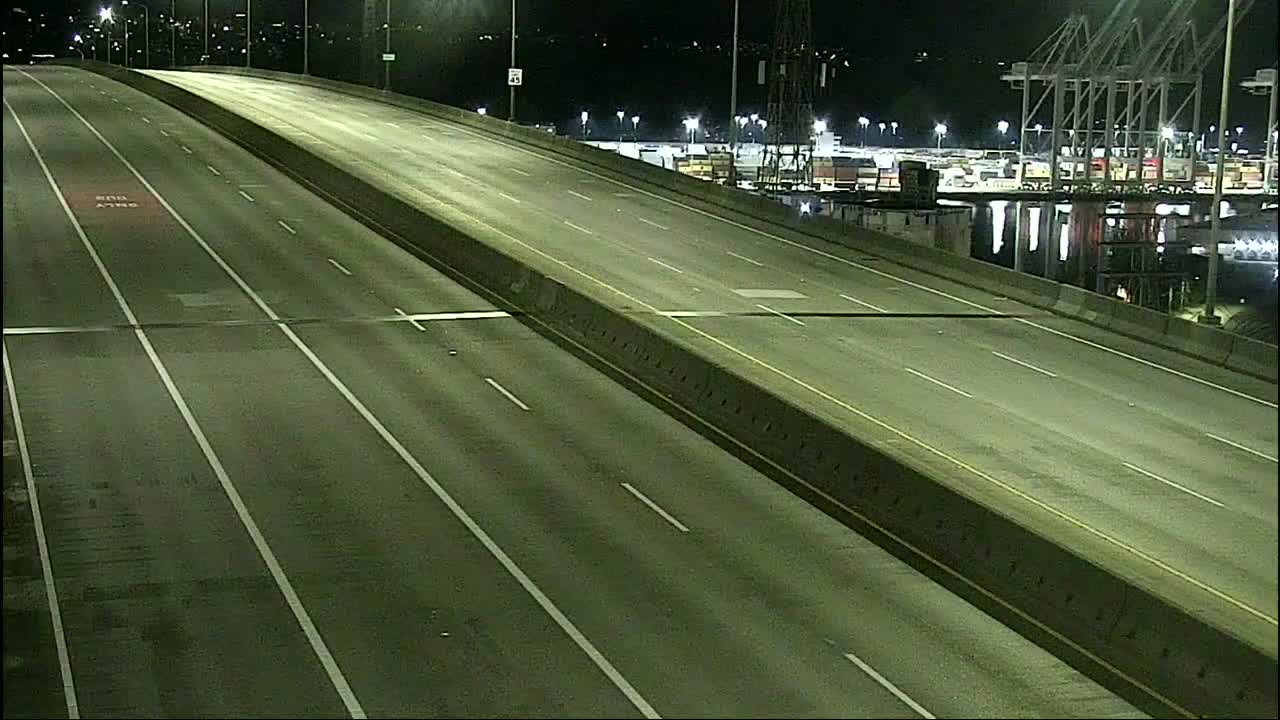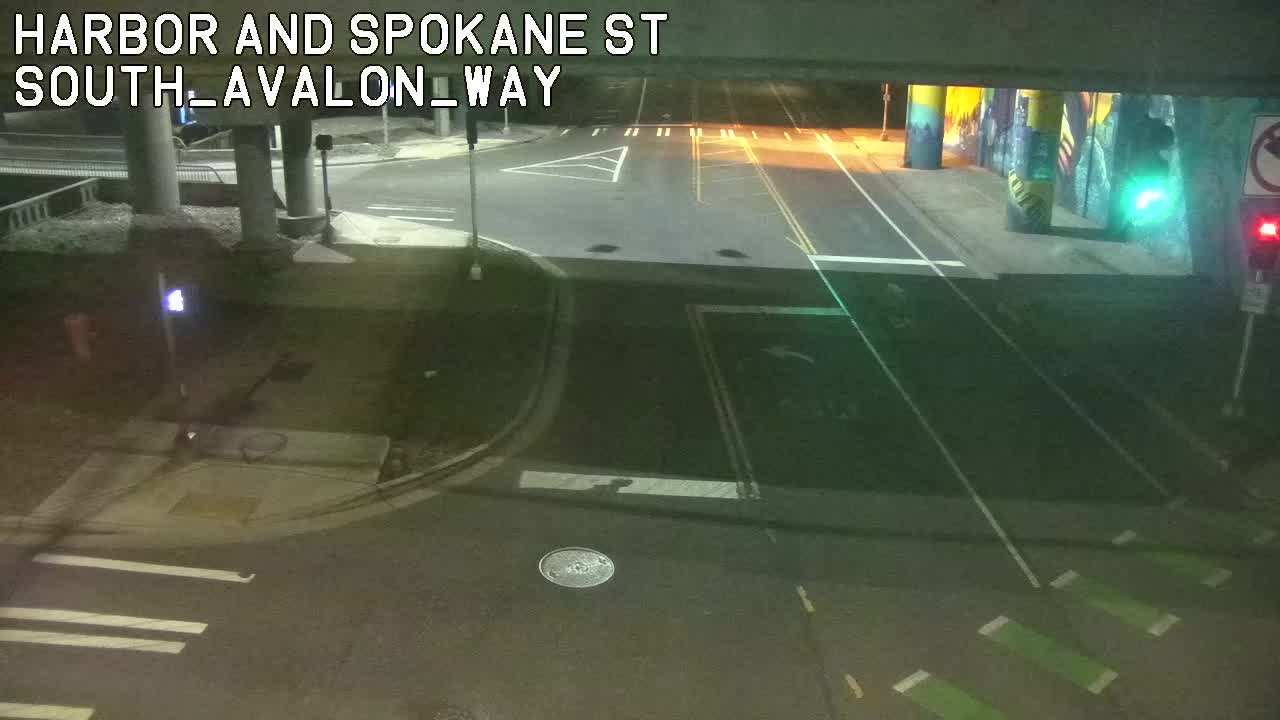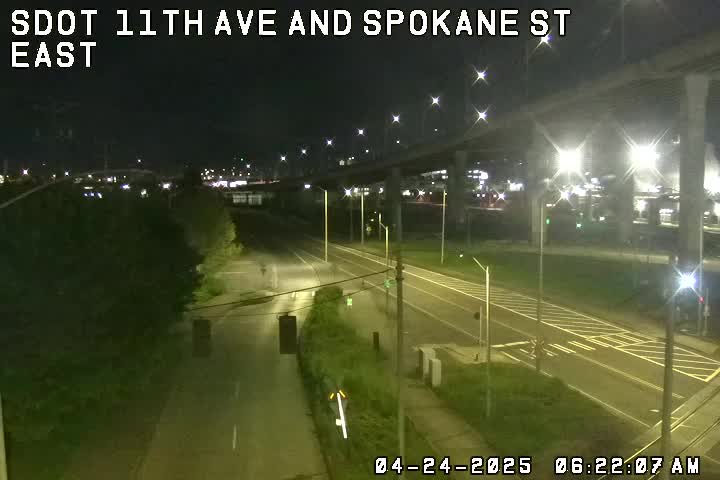 (SDOT MAP with travel times/video links; is the 'low bridge' closed? LOOK HERE)
7:02 AM: Good morning. First up, the scene of last night's deadly crash on 99/509 has not fully reopened. WSDOT tweeted a few minutes ago, "The S Cloverdale St on-ramp to NB SR 99 is back open. However, all lanes of NB SR 99 remain closed @ Des Moines Memorial Dr/14th Ave S. Continue to avoid the area!" (Southbound is open.)
No other area incidents so far this morning.
STADIUM ZONE TONIGHT: Mariners are home vs. Colorado, 7:10 pm.
WEEKEND NOTES: Here's the SDOT roundup, including tomorrow's Seafair Pirates Landing at Alki (no road closures but the beach will be extra-busy for the all-day event, with the landing itself expected around 1:30 pm).
7:28 AM: From Brian in comments: "The 7:06 route 57 bus is a no-show. No alerts from Metro."
UPDATE: The 99/509 crash scene reopened as of 8:33 am.