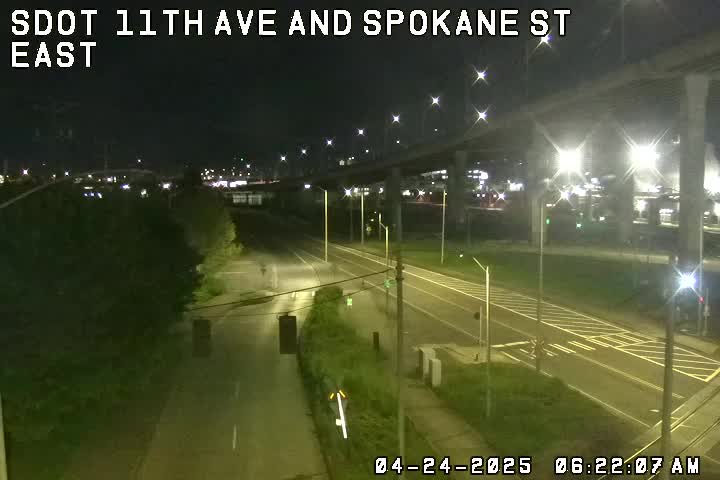 1:20 PM: The West Seattle "low bridge" has reopened after emergency hydraulic repairs kept it closed to non-maritime traffic for almost six days, SDOT just announced. More to come …
2:48 PM: A little more info just in from SDOT:
Around lunchtime today, Roadways Structures crews completed several test openings, and picked up all the traffic control and detour signage.

More details to come, when the damaged piston assembly is inspected later this week. Work focused singularly on efficient opening of the Spokane St Bridge, as a priority for travelers.