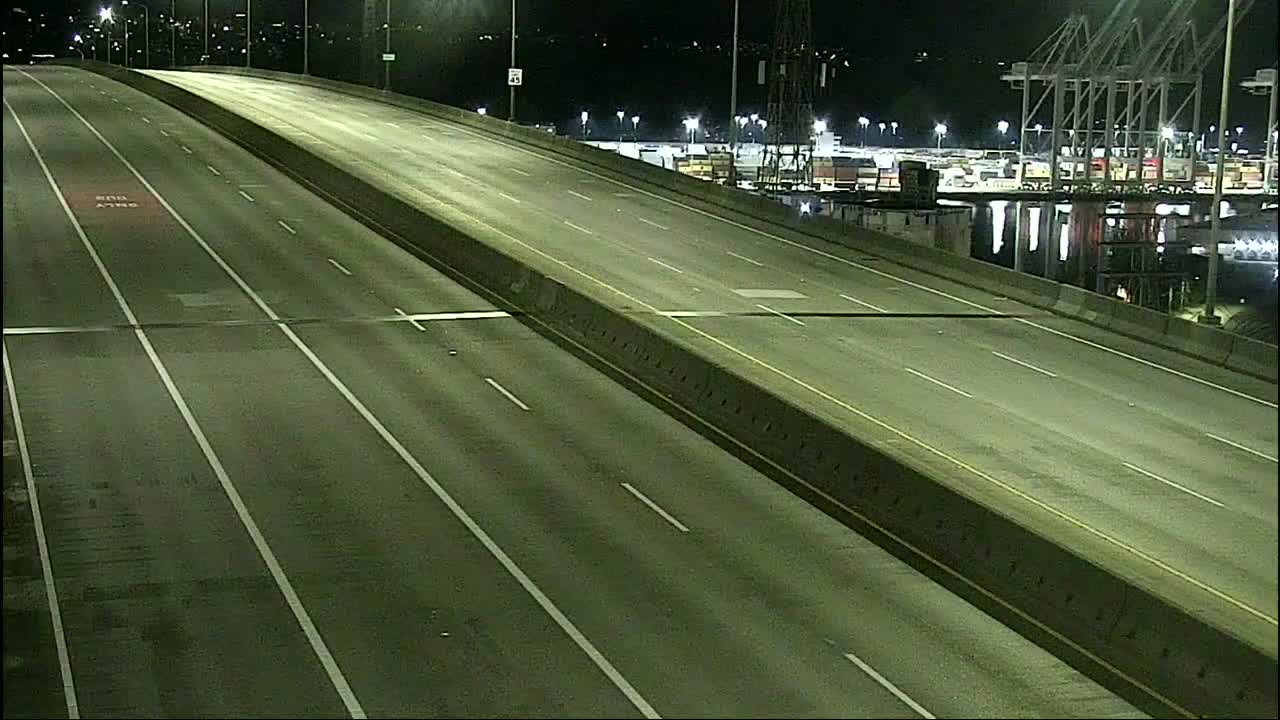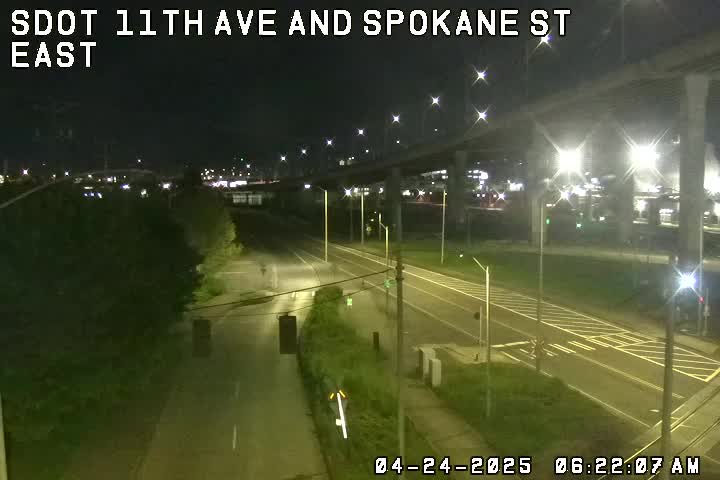 (SDOT MAP with travel times/video links; is the 'low bridge' closed? LOOK HERE)
5:53 AM: Thanks for the texts. We start the morning with a crash on the west end of the West Seattle Bridge, which is closed both ways right now as a result, so you can't get eastbound from Fauntleroy, and if you're headed westbound, you'll be detoured off by Admiral.
6:03 AM: Per scanner, a tow truck is headed "westbound in the EB lanes" to get to the crash scene. Again, the closure (see the top left image) is NOT the entire bridge – it's the Fauntleroy end, west of the Admiral exit.
6:19 AM: This camera shows the police blocking the eastbound entry at Fauntleroy. We've just heard an estimate that it'll be closed another "15-20 minutes." We'll update as soon as it opens.
6:34 AM: And the EB entrance at Fauntleroy IS NOW open, as shown on the SDOT video camera at 35th/Fauntleroy. (SDOT verified via Twitter, all clear, both directions.)
7:41 AM Crash reported at 35th/Thistle. Texter says it's on NB side.
7:44 AM SDOT also reports a crash on EB surface Spokane just east of low bridge.
7:51 AM And now the SFD log shows a crash dispatch for 35th/Avalon.
8:36 AM Stalled vehicle partly blockkng right lane on EB bridge st Delridge onramp.
9:16 AM: SFD is responding to a "wires down" call at 35th/Southern. We don't know what part of the road it's blocking but dispatchers are noting (as monitored via scanner) that City Light is very busy.
ADDED 2:26 PM: Some have asked about injuries in the 5 am-hour crash on the bridge. SFD tells us: "Approximately 84 year-old male transported via SFD Medics in stable condition to Harborview. Second patient, approximately 48-year-old male evaluated by firefighters, no transport required."